Manchester United vs Arsenal: Arsene Wenger warns Arsenal cannot plan to only counter-attack at Old Trafford
The sides meet in an FA Cup quarter-final on Monday night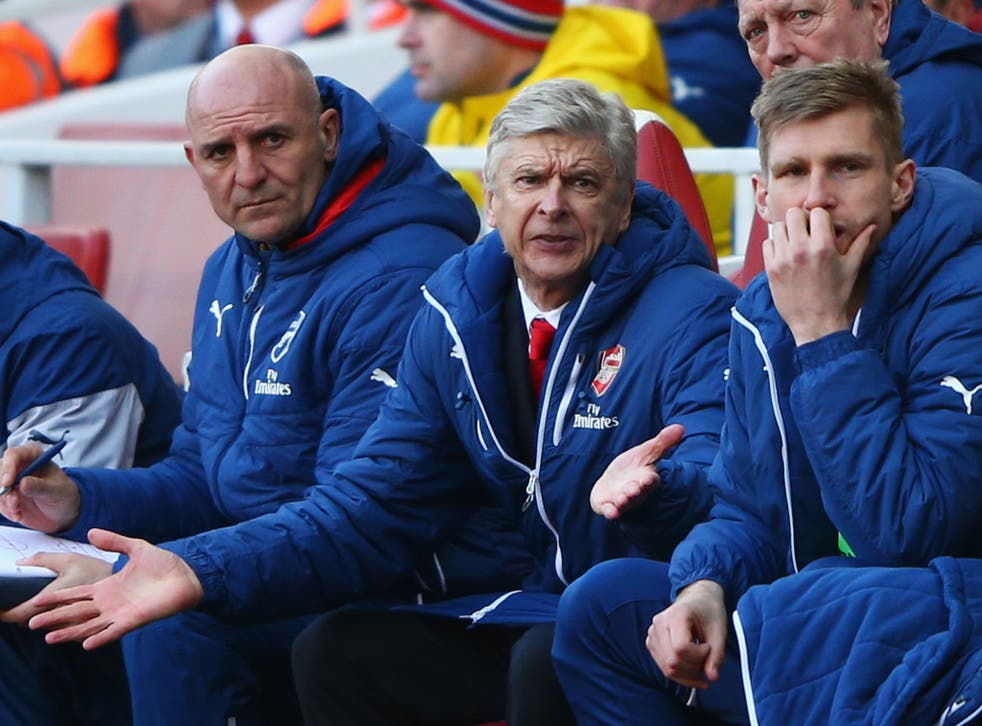 Arsenal manager Arsene Wenger believes his side cannot expect to just defend deep and look to hit Manchester United on the counter-attack if they are to secure safe passage into the semi-finals of the FA Cup on Monday night.
The Gunners head to Old Trafford on the back of a fine run in the Barclays Premier League, with sevens win in the last eight games putting them third, now a point ahead of United.
The last time Wenger took his side to Manchester at the end of January, they produced what many believe was a pivotal defensive-minded display to beat City 2-0.
Wenger, though, maintains a concentrated rear-guard action alone will not be enough to see off Louis van Gaal's side, who continue to grind out results despite a wave of criticism over their style of play.
"At Manchester City, we scored the first goal, then we were on a defensive foot because they had to come out, and that (who scores first on Monday night) is not predictable today (before the game)," said Wenger.
"But what is for sure is both teams will go for it, so that means we will have to attack well and defend well."
Arsenal won against City despite having only 35 per cent possession.
Wenger knows it is more about what you do when you have the ball than how long you keep hold of it.
"You have to analyse it. You also have to look at ways of possession - is it in your own half or is it in the opponents half? If it is in your half, it can be a bit illusionary possession," said the Arsenal boss.
"I still think possession is an important part of the game - you cannot go into a game and say you do not want the ball.
"Sometimes you do not have the ball because your opponent is better, sometimes you are leading 1-0 or 2-0 and your team is focused on defending the advantage.
"But overall I still think it is very important that the sport rewards people and teams who take initiative."
Despite the inconvenient kick-off time for the final televised FA Cup quarter-final, Arsenal expect some 9,000 supporters to make the journey to the north-west.
Two trains have been specially charted to help get fans back to London after the match, while the club have also subsidised 19 coaches.
PA
Join our new commenting forum
Join thought-provoking conversations, follow other Independent readers and see their replies