Mullins aiming to cash in on Chelsea uncertainty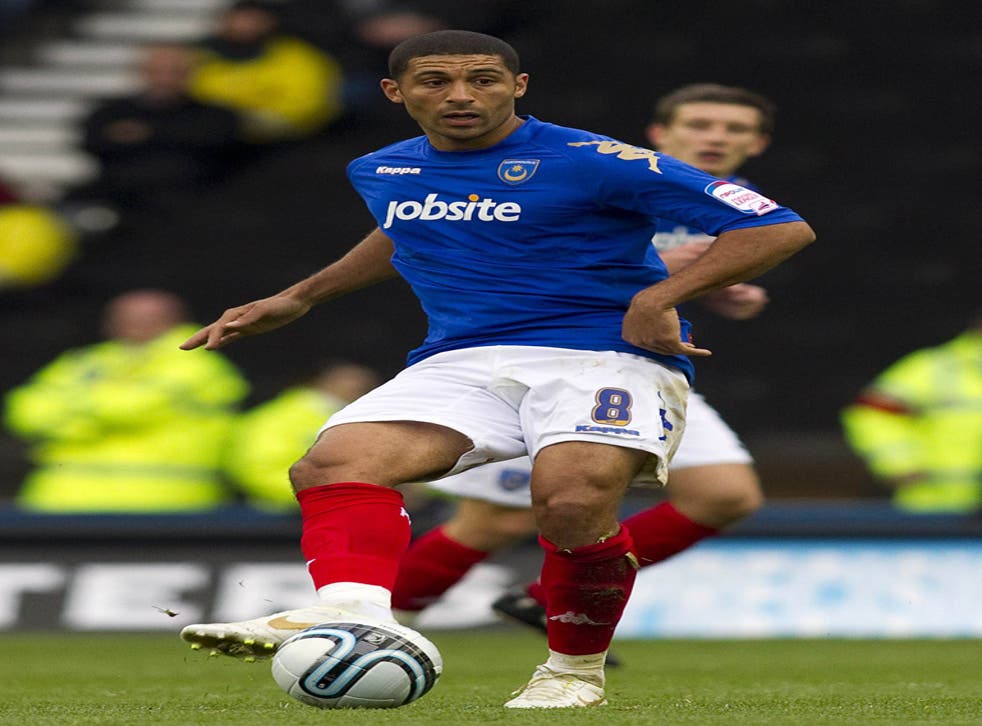 Chelsea entertain Portsmouth today in a repeat of the 2010 FA Cup final, when only a single goal separated the teams on the Wembley pitch. Off the field, the chasm between the two clubs – then and since – has been as wide as Portsmouth Harbour.
Portsmouth were on their way down to the Championship, doomed even without a nine-point deduction for entering administration. The club had had four owners in a year, none of whom had been able to cover the debts or pay the wages.
Chelsea were hoping to complete their first League and Cup Double, and hit the woodwork six times, but Petr Cech had to save a penalty from Kevin-Prince Boateng before Didier Drogba won the game. At the final whistle, Portsmouth's collection of loan players and free transfers saluted the fans before most, and manager Avram Grant, drifted away to other clubs.
Hayden Mullins is one of the few who remain. "I remember riding our luck and sitting there at half-time, everybody thinking that this could be our day," he recalls. "We did think our name was on the Cup. They'd missed so many chances and if we could nick one... but we missed the penalty and it wasn't to be."
Mullins had already experienced administration at Crystal Palace, but that hardly made life at Fratton Park any easier. "Every day you'd get up and switch on Sky Sports and there would be a new story developing, reporters camped at the training ground. There were so many things going on behind the scenes that we didn't know about, and we'd come in every day and find out at the same time as the fans. We had a lot of loan players because the club couldn't make signings because of the money issues – Jamie O'Hara, Freddie Piquionne, Aruna Dindane – and the FA Cup helped bring everyone together. There was no pressure to get three points to try to get off the bottom of the Premier League."
The club were finally bought by Convers Sports Initiatives in June 2011, but when CSI went into administration following the arrest of owner Vladimir Antonov, the club's future seemed in the balance again, although the announcement of yet another new owner has been trumpeted by the administrator, Andrew Andronikou.
"There have been loads of ups and downs," Mullins said. "Last season we were playing Hull away and there was a massive uncertainty about the club's future, whether they could pay the tax and whether they might go under. We had a meeting with [former manager] Steve Cotterill and he said that whatever happens we had to stay positive and get a result. It's times like that that you look back and realise just how bad it was.
"Now, in the last six or seven games we've played with the new manager [Michael Appleton], we look more solid, harder to beat and hopefully we can go to Stamford Bridge with that attitude."
Chelsea have had their troubles too, although misfiring strikers and a new manager's teething troubles seem mild by comparison. Yet they allow Mullins to contemplate an upset today. "As an outsider it looks as if there is a little unrest in the camp. A draw or a loss for them will be a disaster, especially the run they are on at home. There's no pressure on us whatsoever."
Chelsea v Portsmouth, kick-off 3pm
Join our new commenting forum
Join thought-provoking conversations, follow other Independent readers and see their replies