Referee Howard Webb discusses Fabrice Muamba collapse for first time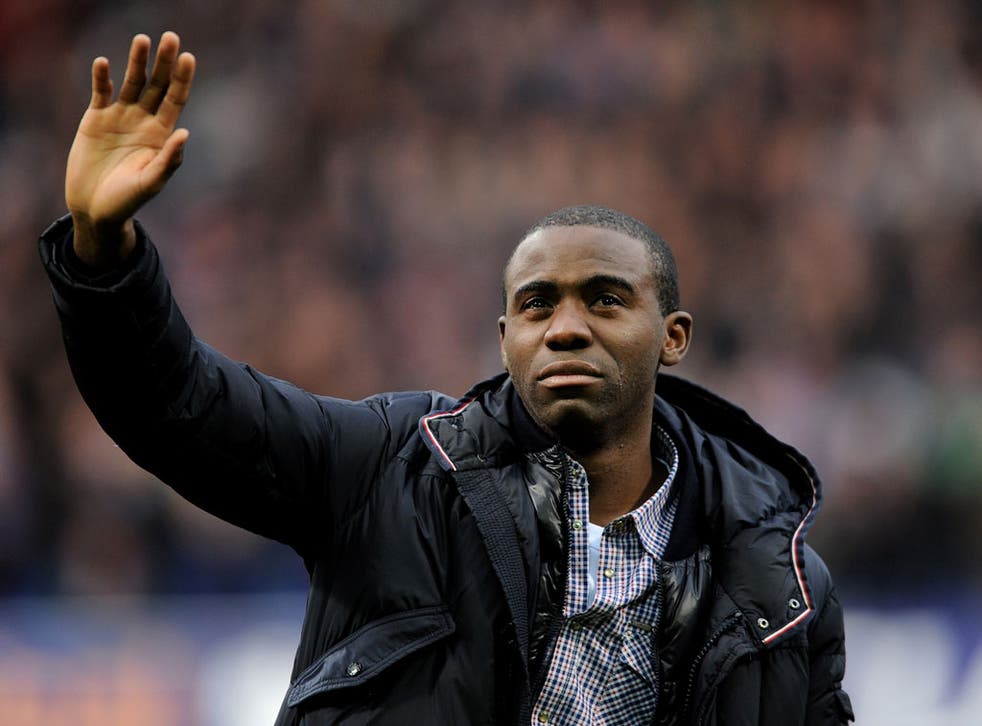 Howard Webb has spoken for the first time about the match in which Fabrice Muamba collapsed and warned players that feigning injury could risk tragedies taking place in the future.
Webb, who said Muamba's heart attack and recovery had had a lasting impact on him, warned that referees may be reluctant to stop the game if they believe that a player is "crying wolf" - and any delay could have been fatal for Bolton midfielder Muamba.
England's top official was refereeing the Tottenham v Bolton FA Cup match in March when Muamba fell to the ground after suffering a cardiac arrest.
Webb, at the FIFA medical conference in Budapest, said in an interview: "I turned and saw Fabrice Muamba lying face down on the floor with no-one else nearby - this was clearly a major concern and clearly something more than a normal injury.
"The fact that he wasn't rolling around screaming in agony, the way he went down with no contact, meant immediately it was serious. And it was not only me - the players recognised it. You see William Gallas' reaction - an opposing player - immediately waving to the bench to come on.
"If the game had not been stopped within 20 or 30 seconds, that might have made a difference to his chances of recovery.
"One of our obligations as a referee is to try and observe fair play and keep the game flowing when we can. But, if players cry wolf too many times, then there is a possibility that maybe we will not react in the way we need to do based on what we saw there.
"If we come under criticism for stopping the games too many times for doctors or physios to enter the field of play then referees might be inclined not to stop the game.
"I'm not saying it's a particularly big problem but I have seen games stopped where players weren't as seriously injured as they would have you believe and that is an issue when you are dealing with something as serious as this."
Webb said like many of those at White Hart Lane, the incident had had a profound effect on him.
"The sensation I got was that the crowd was pushing with [Bolton doctor] Jonathan Tobin and his colleagues to get Fabrice Muamba's heart going," he said.
"It was amazing, absolutely astonishing. It was just the most unbelievable crowd reaction I have ever experienced in football and thinking about it now makes me feel emotional.
"It just puts things into perspective. The game is important, the result is important and it does affect people's livelihoods, we are reminded of that on a regular basis - but without life there is no football at all."
Webb said he had had little hope initially that Muamba would pull through.
"There was a numb sensation about what you'd witnessed, what you've seen," he said. "We thought it was a slim hope that he would pull through.
"No news was good news as I was going back up the motorway, toward to the north of England, back home. I was listening to the bulletins.
"The next morning, still no news and we thought 'Wow, this is maybe a good sign'.
"That he has made the recovery he has now is an unbelievable miracle."
A global survey by FIFA showed 84 footballers suffered sudden cardiac arrests on the pitch during the last five years.
FIFA's medical committee chairman Michel D'Hooghe said Muamba's collapse highlighted the need a defibrillator to be available at every match.
PA
Join our new commenting forum
Join thought-provoking conversations, follow other Independent readers and see their replies