Southampton fume as Mark Clattenburg is cleared to work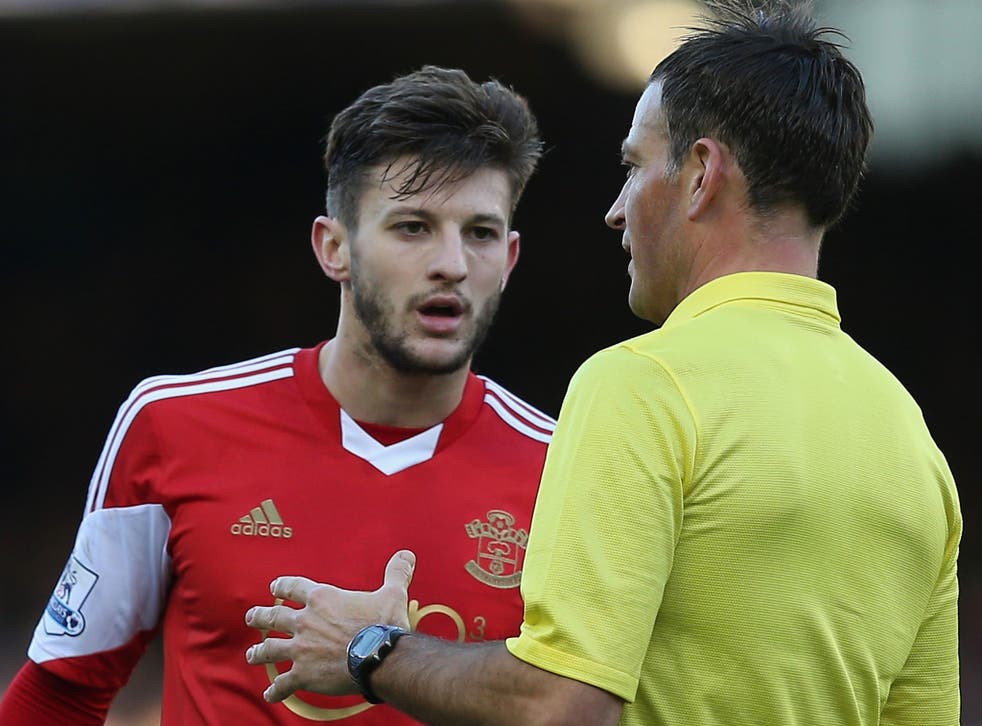 Mark Clattenburg will continue to referee Southampton matches despite the club asking for the referee to be barred from officiating at their games in the wake of him "insulting" Adam Lallana after last Saturday's defeat at Everton.
Southampton made an official complaint to Professional Game Match Officials Limited, claiming Clattenburg made comments "of a personal nature" to Lallana in the tunnel post-match as the Saints captain complained about two unsuccessful penalty appeals. It is understood Clattenburg said: "You're very different now since you played for England. You never used to be like this." Lallana made his England debut in November.
PGMOL's reply, having reviewed video footage and spoken to the match officials and Premier League match delegate, was that Clattenburg had "no case to answer". It is understood the organisation "robustly defended" the official, adding that it considered the case closed.
However, Southampton responded with a strongly worded statement, which said: "An official insulting any player, no matter his intentions, is clearly not acceptable behaviour. For this reason, we do not accept the verdict of the PGMOL in relation to this case, and do not consider the matter to be over. Under the circumstances, we do not feel it appropriate for Mr Clattenburg to officiate in any of our matches until this matter is properly resolved."
Privately, the Premier League is furious, believing the complaint is a smokescreen to obscure Southampton's return of five points from their last nine matches.
Clattenburg, who will referee Tottenham's FA Cup tie at Arsenal today, received above average marks from the match delegate. On video review he was adjudged to have called correctly the three key decisions in the match, including Saints' penalty appeals.
Fuelling Southampton's ire is the knowledge that this was Clattenburg's first match at Goodison in six years after he made a series of contentious decisions in a Mersey derby.
Southampton's mood was not helped yesterday when the FA suspended record signing Dani Osvaldo for three matches and fined him £40,000, for his part in a touchline fracas during their game at St James' Park. The ban takes immediate effect and he will miss today's FA Cup tie with Burnley. Newcastle coach Andy Woodman was fined £1,250.
Join our new commenting forum
Join thought-provoking conversations, follow other Independent readers and see their replies