Ched Evans release: Nick Clegg joins debate as clubs urged to 'gauge fan reaction' before signing convicted rapist
Since the striker was linked with a return to Sheffield United, over 100,000 people have signed a petition demanding the club does not employ him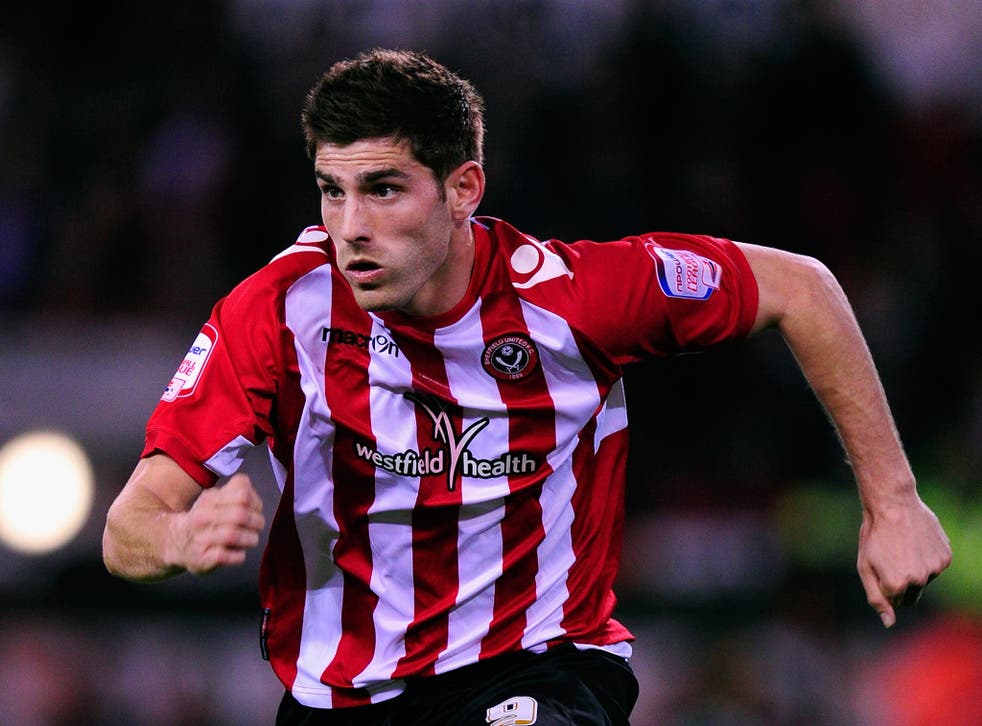 Clubs considering signing striker Ched Evans, the convicted rapist who will be released from jail this week, have been urged to consider the views of their fans before doing so, with Deputy Prime Minister Nick Clegg among them.
The striker was jailed for five years in 2012 for raping a 19-year-old woman. Evans denied the charge throughout his trial.
The Welshman has been linked with a return to Sheffield United, the club he played for prior to his conviction.
However, since the speculation began, a petition demanding that the League One club do not employ Evans has since accumulated over 140,000 signatures according to the BBC.
Sheffield United manager Nigel Clough has said the decision on whether to bring Evans back will be made "above football level".
"We have had one or two discussions, we are awaiting a decision and the owners will make that in good time," Clough said at his pre-match press conference previewing his side's League One trip to Bradford on Saturday.
"I have been involved in decisions but it is very much a decision for the owners and when the time is right to say something as a club we will do that. It is that sort of decision – it's above football level.
"It's my decision whether to put him in the team if he comes back, it's not my decision whether he comes back in the first place – that's theirs. Until the decision is made there is no point talking about it.
"It's not been distraction within the camp. First of all he's not out yet and secondly the club haven't made a decision and until those two things happen it is irrelevant."
Mr Clegg, who is a Sheffield MP, said footballers were role models to youngsters and that should "weigh heavily" on the club's owners.
He told LBC Radio: "I think the owners need to think really long and hard about the fact that when you take a footballer on, you are not taking just a footballer these days, you are also taking on a role model.
"You are taking on a role model, particularly for a lot of young boys who look up to their heroes on a football pitch in a team like that, and he has committed a very serious crime."
He added: "It is for the football club to decide, but I really do think that footballers these days, they are major public figures who have a public responsibility to set an example for other people.
"I'm sure that will weigh heavily in the decisions made by the owners of Sheffield United."
Sheffield Hallam MP Mr Clegg said it was not for politicians to tell the club's owners what to do, but they could not "wish away" the conviction.
He said: "Rape is an incredibly serious offence, an unbelievably serious offence. He has done his time but I just don't believe that the owners of a football club can somehow wish away the fact that that has happened.
"That is what he will be known for and that is something which, particularly for the youngsters following that team, they will always be aware of.
"I don't think it's right for politicians to tell football clubs what they will do and who they employ. All I'm saying is I think football players these days, they get paid a lot of money, they are public figures and you can't ignore that."
Oldham Athletic director Barry Owen, who was instrumental in signing Lee Hughes following the striker's release from prison, says the views of fans must be taken into account.
Hughes was jailed for causing death by dangerous driving but was signed by Oldham after he served half his sentence.
"We were very mindful of the fans' thoughts," he said of the move for Hughes, who would spend two years with the club and score 25 goals.
"You have to be. One of the major points for us was that Lee had shown a lot of repent for what he had done. He was very remorseful. That played a big role in our thinking. We put it out in the press that we had interest so we could gauge the fans' reaction. The majority of them were OK with it."
There is nothing to prevent Evans from returning to football, which was the same with Hughes.
"We took the view that under the terms of the Rehabilitation of Offenders Act he (Hughes) was entitled to be employed," explained Owen.
"We were not prepared to enter into the moral argument. We had the firm belief that the justice system had decreed what punishment Lee should serve and he served that. We were not condoning his actions but the law was quite specific - he was entitled to work."
"My own personal view, and this is not the view of Oldham Athletic, is that it's a very different situation with Ched Evans. A lot depends on the public perception of the crime and the type of offence.
"It's up to Sheffield United what they do. What I would say is that the law states that this man can be employed again."
Join our new commenting forum
Join thought-provoking conversations, follow other Independent readers and see their replies