Jordan Archer save: Millwall goalkeeper makes incredible stop from over-hit back-pass
The former Tottenham stopper had to improvise at the Den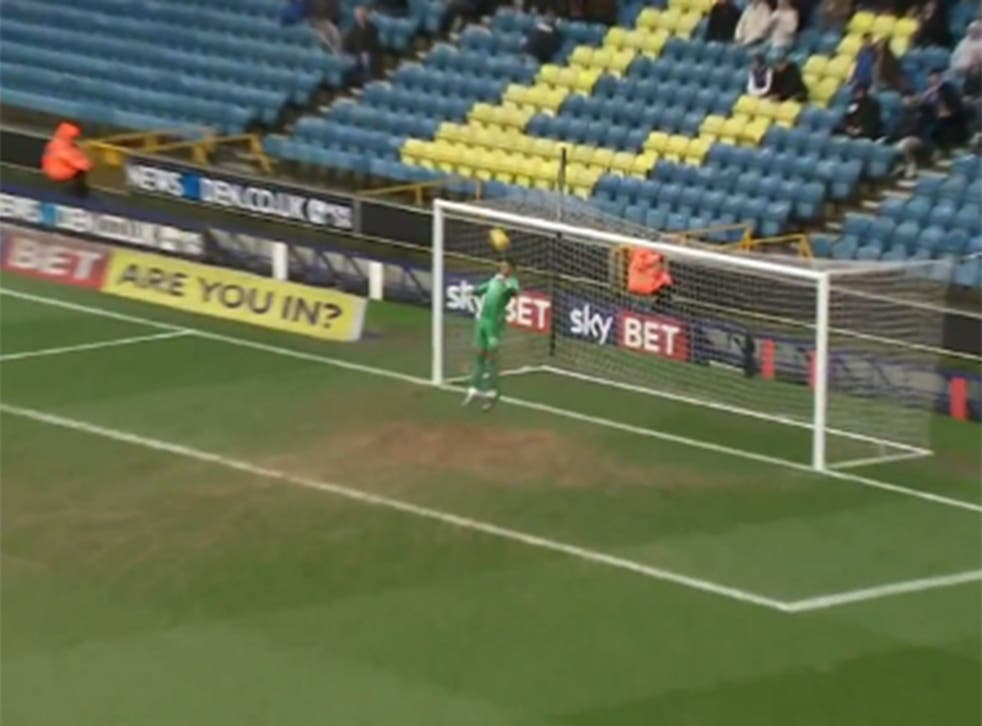 Millwall goalkeeper Jordan Archer improvised with both impressive and comical effect to stop his team-mate's over-hit back-pass from ending up as an own goal.
The stopper was forced to defend his net without using his hands when Mark Beevers accidentally put too much power on a pass back.
With the ball heading for the back of the net, Archer's quick thinking saw him rapidly back-pedal before leaping into the air and heading the ball over the crossbar.
The incident just before half-time ensured the score in the League One meeting at the Den against Peterborough remained 0-0 before Millwall went on to eventually win the match 3-0.
Watch the incident below...
Talking to Sky Sports' Goals on Sunday, Archer joked: "I'm not going to repeat what went through my head when I first saw the back pass!"
The former Tottenham player went on to explain: "I was initially thinking about chesting it then I realised it wasn't dropping, so I had to just back-track and get anything on it, and thankfully I got it over the crossbar."
Discussing the reaction of his team-mates at the interval, Archer said: "Everyone was a bit shocked and it was a bit comical as well. It was all fun and games really."
Join our new commenting forum
Join thought-provoking conversations, follow other Independent readers and see their replies