Martin Hardy: John Coleman happy to tackle Rochdale fans' criticism head on
Life Beyond The Premier League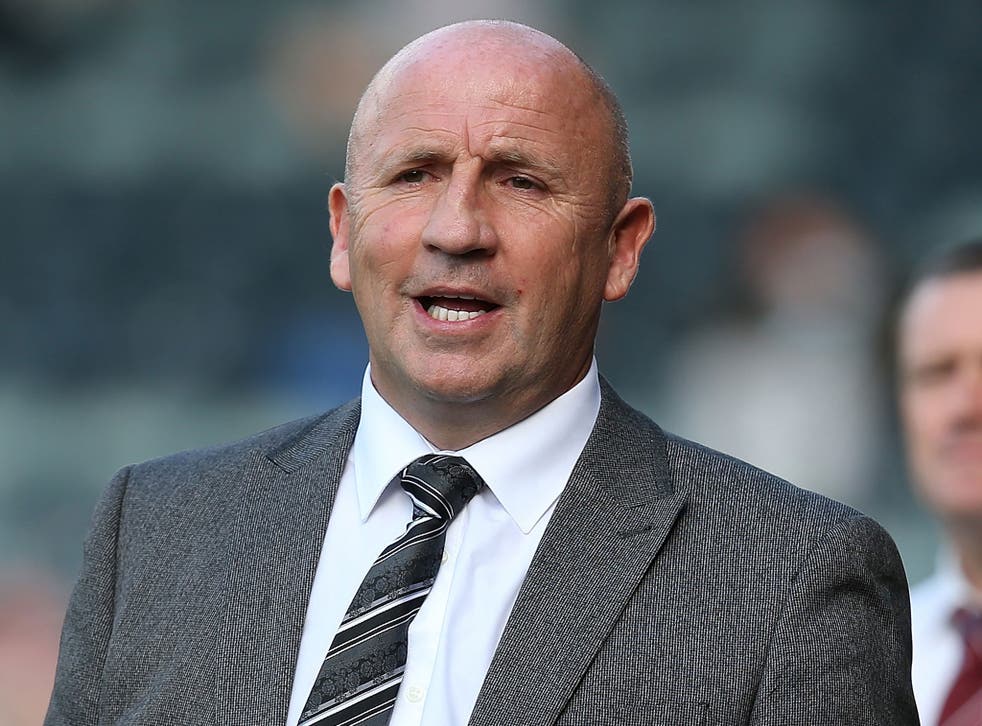 John Coleman walked out of his dugout, shook Paul Tisdale's hand and after a brief walk on to the pitch, headed down the tunnel, dejected.
Rochdale had lost 3-2 at home to Exeter City, failing with a brave fightback in the second half after trailing 3-0 at the interval. They were on a bad run and Coleman, with more than 600 games as a manger under his belt, knew what to expect. Or at least he thought he did.
"A fan was screaming at me," he tells me. "He was properly screaming, totally irate. I stopped and said, 'Do you want to come and see me? If you do, make an appointment and we'll talk about the game.'"
Coleman went down the tunnel and thought about the game, not about the incident, until he was told about how it had been reported on a Rochdale fans' message board.
"I'm not one for looking at message boards usually, " he adds. "That is the platform for the fans to talk to each other about the club. It's their space. But I was asked to look at one because of what they were saying. It said I'd offered him a fight. That really got to me. It was a lie and it was very frustrating. It wasn't true."
From there came a novel idea to set the record straight. Not just with the angry fan, but also with supporters who had aired concerns.
"I wanted to put the record straight. The fans were a bit edgy. We'd lost a couple of games. I invited them to come and see me."
So Coleman sat in the boardroom, and fans, either in one-on-ones or in groups, had their chance to exchange opinions with the manager. "I thought, 'If I've invited him I might as well invite them all,'" adds Coleman. "It went well. It took about four and a half hours. There were 25 who came to see me.
"There was a bit of a reality check for some of them. Rochdale have had a purple patch over four years then the team got relegated in the summer.
"We brought in 17 players at the start of the season. They're still new to each other. It doesn't really happen over night. It takes time. I'm going to make mistakes. I said that to the fans, but I also told them that the first person I always look at in that situation is me. If you do that you're open to learning.
"We have a small budget and we're competing against teams with bigger budgets. Some said I was only signing Accrington Stanley players and people from Liverpool. I told them we're creating a new squad. We can't get players from all across the world or the country. We will bring in some players in a 40-mile radius because that suits the club. I know most people in Liverpool and it's a hotbed of talent. What players are going to fit into our budget? Some at Accrington would be ideal. Some at the likes of Fleetwood would be too much. We don't have the money for higher paid players.
"It felt like it went well. One of them even brought me a bottle of wine, which was very nice!"
There is an ebullience to Coleman that offers hope for Rochdale. He has a stack of experience and a good record at Accrington, where he was in charge for the best part of 13 years.
He also doesn't give in. "We were in a hotel at the weekend with the players and there were some baubles hanging on the ceiling. I said to the lads I would be able to get them with a header."
The first 49 attempts fell short, before Coleman, who scored a hatful of goals at non-league level, hit the spot. "I would have stayed there all night to get it if I'd had to," he laughs.
"The players who know me know I won't give in."
As, now, do the supporters.
Join our new commenting forum
Join thought-provoking conversations, follow other Independent readers and see their replies