Roll up, roll up for your free season ticket at Leyton Orient
League One club make move in response to West Ham's successful bid to become tenants of the Olympic stadium
Staff
,
Marco Giacoimelli
Thursday 18 April 2013 13:53 Comments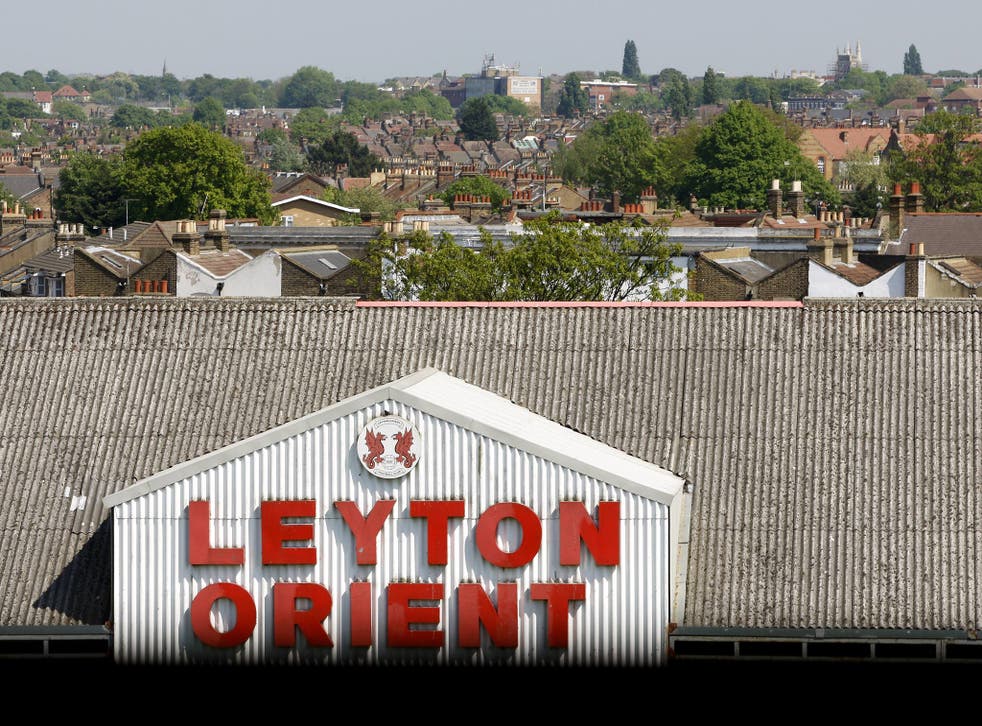 Leyton Orient today announced a season ticket giveaway as their latest attempt to ensure their future as West Ham prepare to move to the Olympic stadium.
The club intend to make 1,500 season tickets available to teenagers and students.
Last month West Ham were awarded a 99-year lease as sole tenants of the Stratford venue, despite Orient's fears the move could wreck their club as they would lose fans to the Hammers.
Orient wanted to ground share and during the long-running battle, they have considered leaving their Brisbane Road ground, which is less than a mile from the Olympic Stadium. Harlow, Romford and Barking have all been suggested as new homes for the League One club, report The Evening Standard.
However, Orient have now declared that if they lose a judicial review into the stadium decision — ending any hopes of a ground share — they will stay at Brisbane Road but would use their ground-breaking scheme to try and strengthen their fan base in the wake of the Hammers' threat.
Orient chairman and owner Barry Hearn said: "I'm proud to announce this initiative that I hope will be the dawning of a new era for this club. Leyton Orient have been and always will be a real community club who continue to fight our corner despite being the underdog when you look at our neighbours and the threats we face. We will continue to fight the decision to deny us the opportunity to move to the Olympic Stadium but we will fight it in our own backyard and will not be squeezed out.
"A free season ticket provides someone the chance to not only come down and stand up for their local club but also to most importantly watch some exciting football and develop a lifelong affiliation with the club.
"We have had a good season this year and the foundations are in place to build on that for next season and really give it a good go.
"Nothing beats the magic of live football with your mates when you are a teenager and I want as many people as possible to have that opportunity."
Under the scheme, which is being sponsored by Hearn's Matchroom Sport company, the 1,500 season tickets will be available to young people aged between 14 and 18 and full-time students aged between 18 and 21 with a valid NUS card on August 3.
Those eligible will be able to apply from tomorrow through the website standupfortheorient.com. The tickets will be situated in the East Stand at Brisbane Road.
The Football Supporters' Federation today praised Orient for the scheme. A spokesman said: "Young fans are the lifeblood of the game and there are worries they they're being priced out of football.
"Anything that can make the game more affordable for this age group has to be commended. Clubs who invest in their future will be rewarded with a loyal fanbase that stretches into future generations."
West Ham will move into their new home for the start of the 2016-17 season once the capacity of the ground has been reduced from 80,000 to 60,000. The cost of adapting the stadium from an athletics to a football venue is between £150milliion and £190m.
Register for free to continue reading
Registration is a free and easy way to support our truly independent journalism
By registering, you will also enjoy limited access to Premium articles, exclusive newsletters, commenting, and virtual events with our leading journalists
Already have an account? sign in
Join our new commenting forum
Join thought-provoking conversations, follow other Independent readers and see their replies