Alexis Sanchez could miss the start of Arsenal's title challenge next season as Chile progress in Copa America
Chile's involvement in the Copa America could see Sanchez return to England later than expected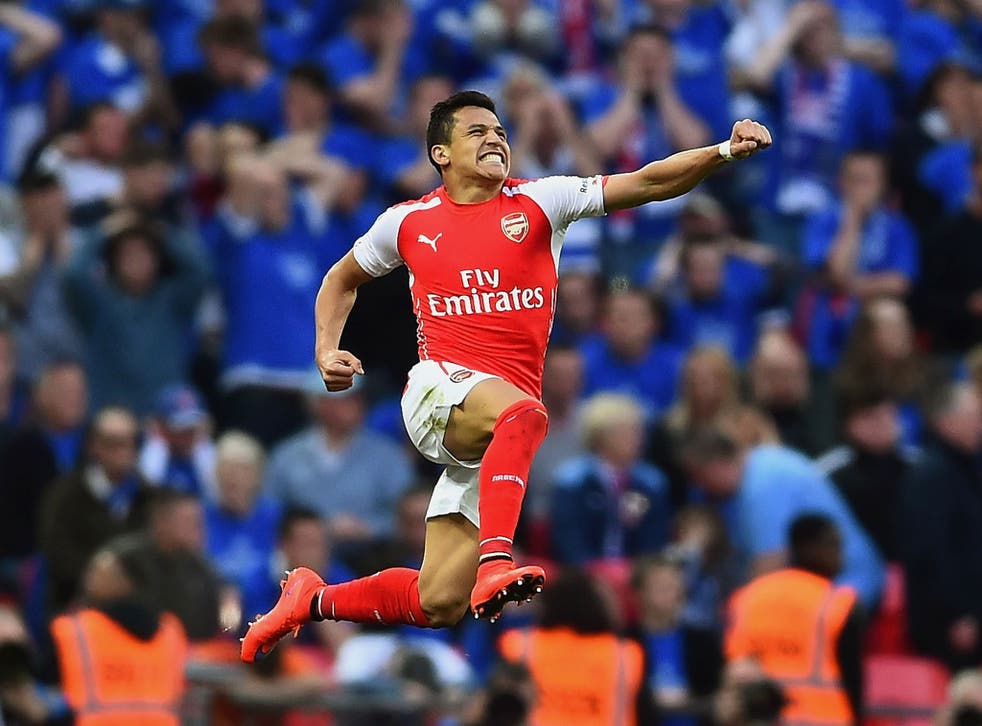 Arsène Wenger, the Arsenal manager, has admitted that striker Alexis Sanchez may miss the start of the next Premier League season.
Sanchez will be playing for host nation Chile in the Copa America and if they progress well in the competition that will prevent him from returning for the beginning of the Premier League campaign on 8 August.
"That is not good news because they finish very late and if Chile go very far Sanchez will miss the start of the season," Wenger said at his press conference on Friday. The Copa America final, in Santiago, is on 4 July.
The Arsenal summer signings that would please Thierry Henry

Show all 12
Chile's first game is against Ecuador on 11 June and Wenger confirmed that Sanchez would not be called up until after the FA Cup final against Aston Villa on 30 May. "They could call him up, but we have got an agreement they won't call him," Wenger said. "Anyway, I'm sure he would not go."
The Arsenal manager also poured cold water on speculation that he could make a summer move for an experienced goalkeeper, possibly Chelsea veteran Petr Cech. "I believe in the goalkeepers I have," he said. "I believe that [Wojciech] Szczesny is a very good goalkeeper and [David] Ospina has come in and done a fantastic job. You look at the numbers in the Premier League and who is top of all the goalkeepers and you will see it is Ospina."
Arsenal could be down to fourth place in the Premier League table by the time they kick off at Hull on Monday night, 16 points behind champions-elect Chelsea. Wenger was asked if he felt the gap was a fair reflection of the difference between the two sides, with Arsenal having enjoyed a superb run of form this year following a poor start.
"That is always very difficult to say because when you fight for the championship, you win some games because you smell you can do it, not because you're fourth or fifth," Wenger said.
"It doesn't always represent the value of the team. "The gap is a gap and they have been more consistent than us from the start of the game."
Join our new commenting forum
Join thought-provoking conversations, follow other Independent readers and see their replies