Argentina v Bosnia-Herzegovina: Alejandro Sabella experiments in training as Sergio Aguero prepares to face Manchester City teammate Edin Dzeko
Argentine manager concerned with Bosnia's aerial prowess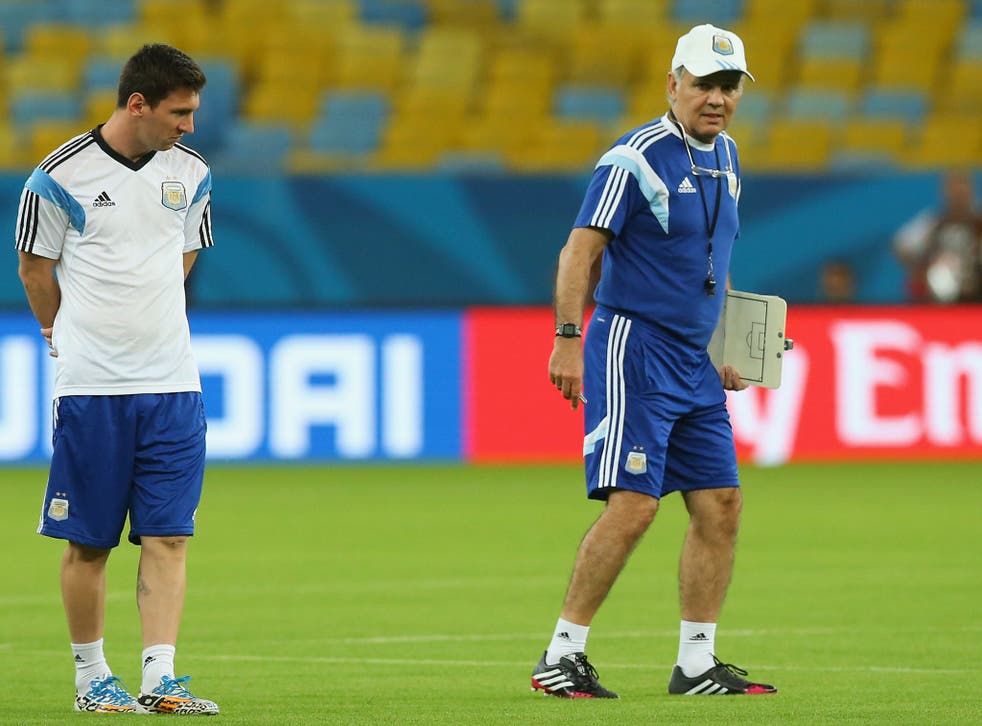 All the talk was of Leo Messi replicating Diego Maradona, and Argentina finally winning a third World Cup in the home of their most historic rivals, but coach Alex Sabella was one person with a mind on other matters.
The Argentine manager caused some surprise in the build-up by so conspicuously breaking with his team's qualification, and experimenting with a 5-3-2. There was reportedly some bafflement around the camp - if not from the players - but Sabella had good reason.
His defence has been notoriously porous, Bosnia and Herzegovina's attack famously potent. Safet Susic's side were the second top scorers in European qualifying, only behind Germany. Edin Dzeko, meanwhile, was the second top scorer, only behind Robin van Persie. That's some company to keep for a team many would consider so callow.
Yet, for all the momentum around Argentina, debutants often possess a distinctive forward motion of their own. Of 35 European teams to have played at the World Cup, 20 have reached the second round in their first tournament, and Bosnia and Herzegovina's fearlessness would appear to fit this trend.
ARGENTINA: Group F team profile

Show all 5
Sabella also expressed some concern at their physicality in the air, let alone their technical finesse on the ground, describing them as having typical European qualities. In that, Dzeko could be even more important. The Manchester City forward scored a number of headers in his club's surge to the Premier League title, and many of them were match-winners. Dzeko's goals directly provided more points per game than any other player in the division, even Sergio Aguero. Argentina are right to be wary, and the Bosnian can cap a fine year.
Aguero, of course, can do the same himself and there has been an argument that Sabella is testing a new formation in order to put Messi closer to his roommate.
This game may be closer than anticipated.
Join our new commenting forum
Join thought-provoking conversations, follow other Independent readers and see their replies