Arturo Vidal crash: Juventus and Chile midfielder 'under the influence of alcohol' after crashing his Ferrari, say police
Police confirmed that Vidal has been drinking when he crashed the Ferrari carrying himself and his wife on a motorway in Chile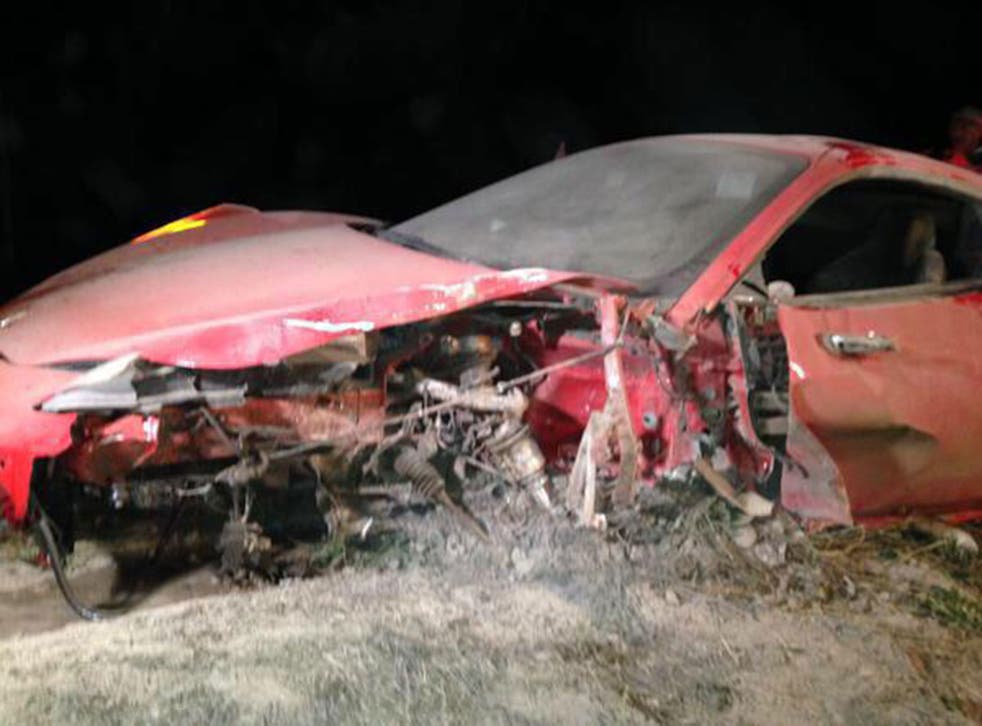 Chile international footballer Arturo Vidal has been involved in a car crash while driving under the influence of alcohol, police have confirmed.
The accident happened on the outskirts of the Chilean city of Santiago late on Tuesday night, and it's reported that Vidal's Ferrari 458 crashed into another vehicle on the motorway before veering off-road.
Vidal and his wife Maria Teresa Matus, who was alongside him in the car as the couple made their way back home from a casino according to local reports, were taken to hospital and the footballer was later seen leaving with police for questioning after reportedly suffering minor injuries.
Chilean national police chief Colonel Ricardo Gonzalez said: "The driver of the red vehicle was under the influence of alcohol."
Vidal was taken to the San Luis de Buin hospital, where it was confirmed he was treated for minor injuries before television images showed him leaving in the back seat of a police car.
Pictures of the Ferrari showed extensive damage to the front-left of the car with the wheel missing, while the airbags appeared to be deployed.
The 28-year-old Juventus midfielder I back in his South American homeland for the Copa America tournament, and starred in their 3-3 draw with Mexico on Monday in which he scored twice. Vidal also scored in their opening game against Ecuador.
Vidal later tweeted that he was ok after the crash and thanked fans for their concern.
"I'm doing well, greetings to all and thanks for your concern."
They would have the chance to win the treble as they reached the Champions League final, only to suffer a 3-1 defeat to Barcelona earlier this month.
Vidal had been linked with a move to Arsenal this summer, although the Gunners had yet to lodge any formal interest. The midfielder has also of interest to Real Madrid, with general manager Giuseppe Marotta admitting "it is probable that Real will" bid for Vidal given new manager Rafael Benitez knows him well.
Chile's next game in the Copa America is against Bolivia on Friday.
Join our new commenting forum
Join thought-provoking conversations, follow other Independent readers and see their replies