Bayern Munich ban The Sun and the Daily Mirror from next week's second-leg against Manchester United because of 'disrespectful' Bastian Schweinsteiger headlines
The German club took offence with the puns relating to midfielder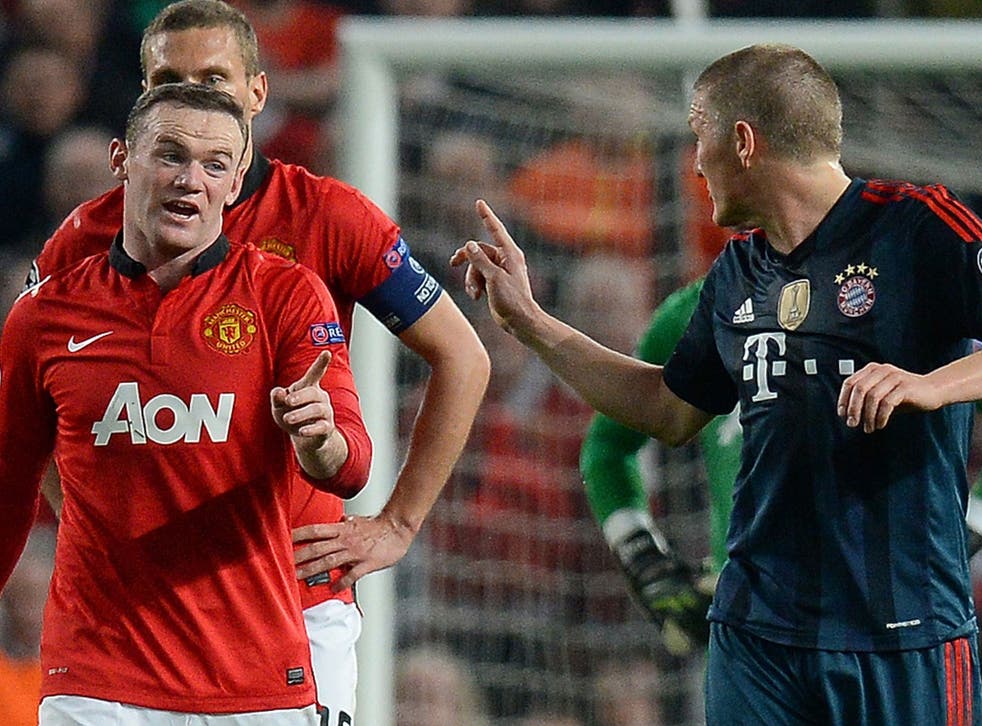 Bayern Munich have announced that they have banned British newspapers The Sun and the Daily Mirror from next week's Champions League quarter-final second-leg at the Allianz Arena, after taking offence to their coverage of Bastian Schweinsteiger.
Scheweinsteiger scored Bayern's crucial away goal in the 1-1 draw at Old Trafford on Tuesday night but was later sent off in the match after picking up a second yellow card for a foul on Wayne Rooney.
Bayern complained in an statement released on Thursday that the Daily Mirror and The Sun "'reported' in disrespectful, discriminatory and personally abusive manner" on Schweinsteiger. It attached pictures of a Sun story headlined "You Schwein!" and a Mirror story headlined "You Dirty Schwein." As a result of the puns on the German word for pig, journalists from the two tabloids will not receive accreditation.
The statement read: "The 'coverage' about our player Bastian Schweinsteiger in the English media outlets Daily Mirror and The Sun was without respect, discriminatory and personally insulting. FC Bayern do not accept this kind of coverage and condemn it utterly.
"Particularly in the Champions League, Uefa - with a huge campaign - appeals to the European audience to show 'Respect.' All players wore this word on their shirts and all participants in the competition are obliged to maintain 'Respect'."
Join our new commenting forum
Join thought-provoking conversations, follow other Independent readers and see their replies