Blood, sweat, tears... but why do we never beat Sweden?
It is 43 years and 12 matches since England won against the Scandinavians. Glenn Moore charts the history of a hoodoo dating back to days of Sir Alf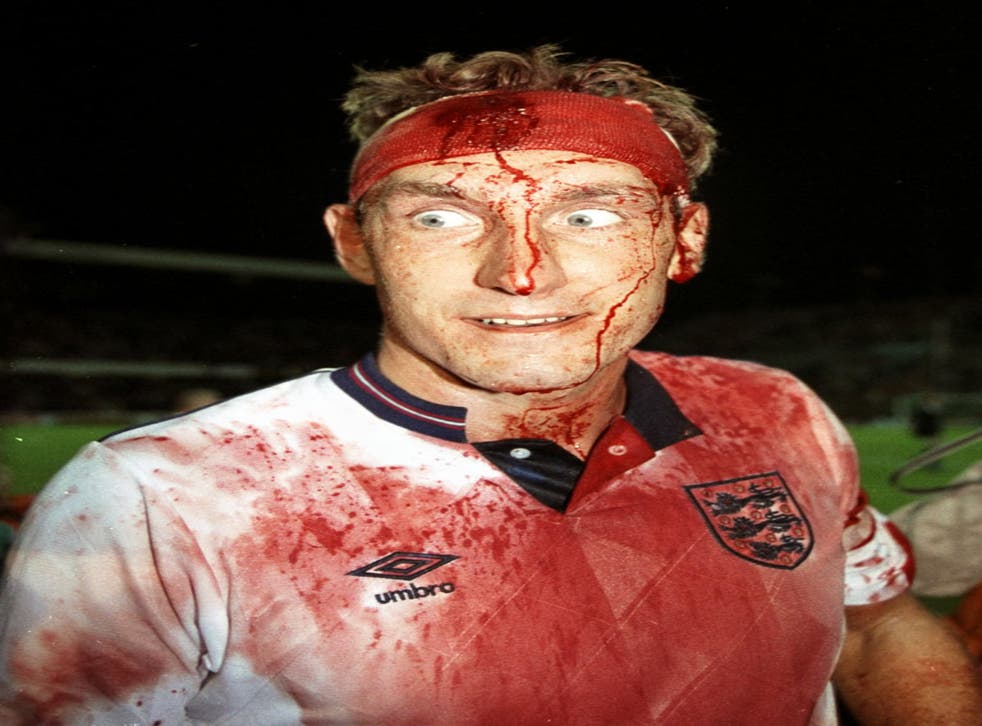 After defeating the world champions, England should surely sweep Sweden aside with ease at Wembley tomorrow night? History suggests not. Who are England's most difficult opponents? The country the Three Lions simply cannot get their teeth into? Argentina? Germany? Both have been beaten twice in a decade. France? Italy? Both were beaten in 1997, 12 months prior to France winning the World Cup. The Dutch? The Portuguese? Both thrashed at Wembley in the mid-1990s. It must be Brazil? No. It's only a mere 10 matches and 27 years since John Barnes weaved his way through the selecao in Rio de Janeiro.
Romania, unbeaten since Geoff Hurst scored the only goal at Mexico 1970, are surprisingly tough opponents, but the team England simply cannot beat are Sweden. No opponent has been as obstinate. Since the then World Cup holders defeated Sweden 3-1 at Wembley in 1968, England have played the Scandinavians 12 times without winning once. Seven of these matches have been in competition. Even when England hired a Swede as manager, England could not elicit a win, Sven Goran Eriksson being unable to defeat his compatriots. Nevertheless, many bookies still price England at 4-6 to win tomorrow.
That is in some ways understandable. Darren Anderton, who scored a late equaliser in England's 3-3 draw against Sweden in Leeds in 1995, said: "I always think England will beat Sweden. When you look on paper I always fancy us, but they are a very dogged team." England goalkeeping coach Ray Clemence, also speaking to FATV, said: "They are [historically] a side that are built not to be beaten."
Indeed, of those 12 matches, eight have been drawn, four of them goalless. England have failed to score six times and only twice scored more than once.
Add to that, said Anderton, "they almost treat it like a cup final when they play us." That much, said Swedish goalkeeper Andreas Isaksson after the 2006 match, is true. He said: "I think we are extra motivated when we play against England because in Sweden we grew up with English football and we watch the Premier League. It has always inspired us and we have many players who have played in the Premier League." Or, he could have added, are playing to gain a move to England.
The other factor is that Sweden regularly produce players of real quality, especially in goal (Ronnie Hellstrom, Jan Moller, Thomas Ravelli), centre-half (Bjorn Nordqvist, Glenn Hysen, Patrik Andersson) and at centre-forward where Zlatan Ibrahimovic is the latest of a line that dates back to the Gre-No-Li (Gunnar Gren, Gunner Nordahl, and Niels Liedholm).
Nevertheless, since 1968, the Scots have beaten Sweden five times, Northern Ireland have beaten them three times, and Republic of Ireland have beaten them twice.
"I tried many times, we never beat them," said Eriksson recently. "It is an amazing record, but sooner or later it will end."
The competitive meetings
1988 WC qualifier England 0-0 Sweden, Wembley
England were jeered off after a frustrating match. Chris Waddle hit the post late on, but Peter Shilton needed to make some sharp saves.
1989 WC qualifier Sweden 0-0 England, Stockholm
Best remembered for the sight of Terry Butcher, his bandaged head and shirt soaked in blood. In a classic piece of hyperbole, the England manager, Bobby Robson, declared people had won the Victoria Cross for less. Butcher's son later served in Afghanistan.
1992 EC finals Sweden 2-1 England, Stockholm
Tomas Brolin's beautifully taken winning goal was overshadowed by the sight of Gary Lineker being substituted with 26 minutes remaining. Lineker was left stranded on 48 goals, one short of Bobby Charlton's record. The Sun's response: "Swedes 2, Turnips 1" with manager Graham Taylor lampooned.
1998 EC qualifier Sweden 2-1 England, Stockholm
England, in their first match since the epic World Cup exit to Argentina, scored early through Alan Shearer but conceded to Newcastle United's Andreas Andersson and Celtic's Johan Mjallby. This was the beginning of the end for Glenn Hoddle. One media member rubbed his hands with glee when Sweden took the lead and said, 'that's more like it'.
1999 EC qualifier England 0-0 Sweden, Wembley
Paul Scholes was dismissed for a horrible tackle on Hakan Mild, Martin Keown and David Beckham limped off injured, and a disjointed England rarely looked like winning.
2002 WC finals England 1-1 Sweden, Saitama
Sol Campbell headed England into a first-half lead from a corner taken by David Beckham, back after a broken metatarsal. Everton's Niclas Alexandersson levelled.
2006 WC finals England 2-2 Sweden, Cologne
England seemed destined to end the hex when Steven Gerrard headed in with five minutes left. However, Henrik Larsson levelled in the final minute. Joe Cole (a superb volley) and Marcus Allback had scored earlier. Both went into the knockout stages but not Michael Owen, who suffered a serious knee injury.
The friendlies
1979 Sweden 0-0 England, Stockholm
Captain Emlyn Hughes hit the post in a quiet match.
1986 Sweden 1-0 England, Stockholm
England played poorly in their first match after the "Hand of God" World Cup exit.
1995 England 3-3 Sweden, Leeds
Darren Anderton, with a spectacular late volley, rescued England after errors by Tim Flowers gave Sweden the advantage.
2001 England 1-1 Sweden, Manchester
David Beckham scored from the spot in the first of four unsuccessful attempts by Sven Goran Eriksson to beat his home nation.
2004 Sweden 1-0 England, Gothenburg
Eriksson gave Celtic's Alan Thompson and Spurs' Anthony Gardner their sole caps. A young Zlatan Ibrahimovic scored the only goal.
...And the last victory
1968: England 3-1 Sweden, Wembley
Alf Ramsey gave Alex Stepney and Colin Bell their debuts in this friendly but it was World Cup winners Martin Peters, Bobby Charlton and Roger Hunt who secured a comfortable victory, Sweden's goal coming from the last kick of the match.
Join our new commenting forum
Join thought-provoking conversations, follow other Independent readers and see their replies