Brazil vs Germany World Cup 2014: David Luiz shocker prompts floods of Jose Mourinho 'reaction' memes on Twitter
Chelsea made a handsome £48m on selling Luiz, which now looks to be a masterstroke piece of business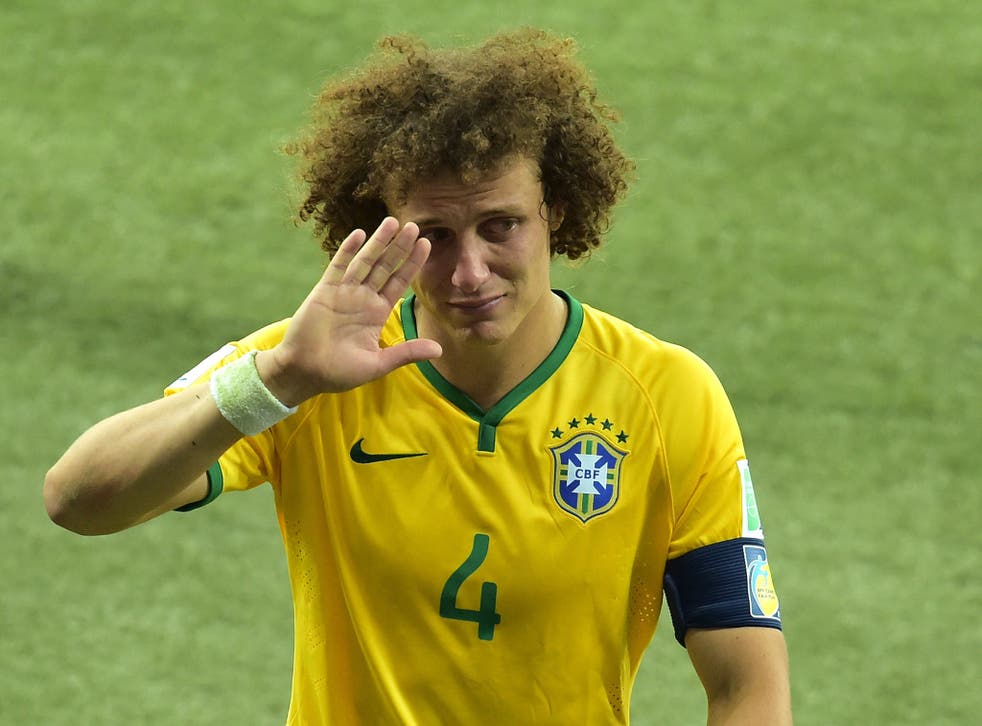 If they could, you have to imagine that Paris Saint Germain would already be on their way to Stamford Bridge to get their £50m refund for David Luiz. As it is, there are no refunds in the harsh world of football.
Brazil would've taken harsh last night, given the catastrophic embarrassment they suffered that threatens to destabilise an entire nation, and while he wasn't the only player in yellow to go AWOL in Belo Horizonte on Tuesday, Luiz had by all accounts a horror show.
This was meant to be the day when Luiz stood up in the absence of captain Thiago Silva and star player Neymar, grabbed the World Cup with both hands and led his side into a home final to realise the dreams of the Selecao faithful. Instead, he turned in one of the worst defensive performances you will ever witness, and the sight of him trudging back from the German box while Thomas Muller and Toni Kroos were punishing the hosts was bemusing to say the least.
Pundits and fans alike have claimed that the 61m euros spent on the Brazilian was far too much in the first place, but Luiz had showed instances that he was maturing alongside Silva during the World Cup.
That theory fell to pieces last night as Luiz's capitulation reflected the Brazil performance as a whole, and Twitter users quickly flooded the social media site with memes of Jose Mourinho and his 'reaction' to making £50m on the sale of Luiz.
Below are a selection of our favourites:
Brazil vs Germany: The host country's fans react

Show all 15
Join our new commenting forum
Join thought-provoking conversations, follow other Independent readers and see their replies