Brazil vs Germany World Cup 2014: Fred booed as Brazil fans turn on Selecao
Anger in the stands amid capitulation against Germany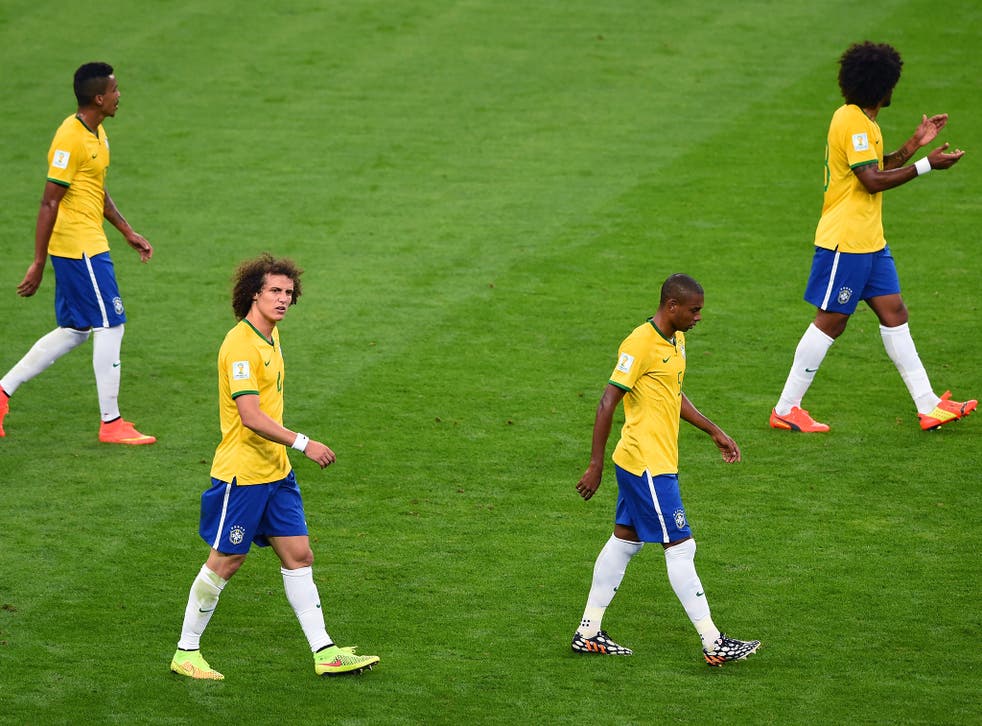 As Brazil slumped to one of the most embarrassing defeats in World Cup history, the team that had carried the dreams of a nation quickly became the focus of their anger.
None other came in for such vitriol inside the Estádio Mineirão as Fred - the striker some have described as the worst to play for Brazil at a World Cup.
Throughout the tournament questions have been asked about the Fluminense player.
He may have won a crucial penalty for his team in their opening win against Croatia and scored in the 4-1 win over Cameroon, but when things fell apart against Germany, they were quickly forgotten.
He was booed by the Brazil fans in Belo Horizonte before Luiz Felipe Scolari took him off in what appeared to be a mercy substitution.
Yet even as he hid away on the bench, those watching the semi-final defeat weren't done. When he came up on the big screen the boos rang out again.
As if signifying their simple desire to see football played the right way, when Andre Schurrle scored a fine goal, and Germany's seventh, they appluaded. They then began to 'Ole' the German team's every pass.
Join our new commenting forum
Join thought-provoking conversations, follow other Independent readers and see their replies