Brazil vs Germany World Cup 2014 preview: Joachim Low calls on referee to temper Brazil's 'brutal' approach in semi-final
The Germany coach warned Mexican referee Marco Rodriguez that he had to 'clamp down' on the kind of fouling seen in the Brazil-Colombia quarter-final tie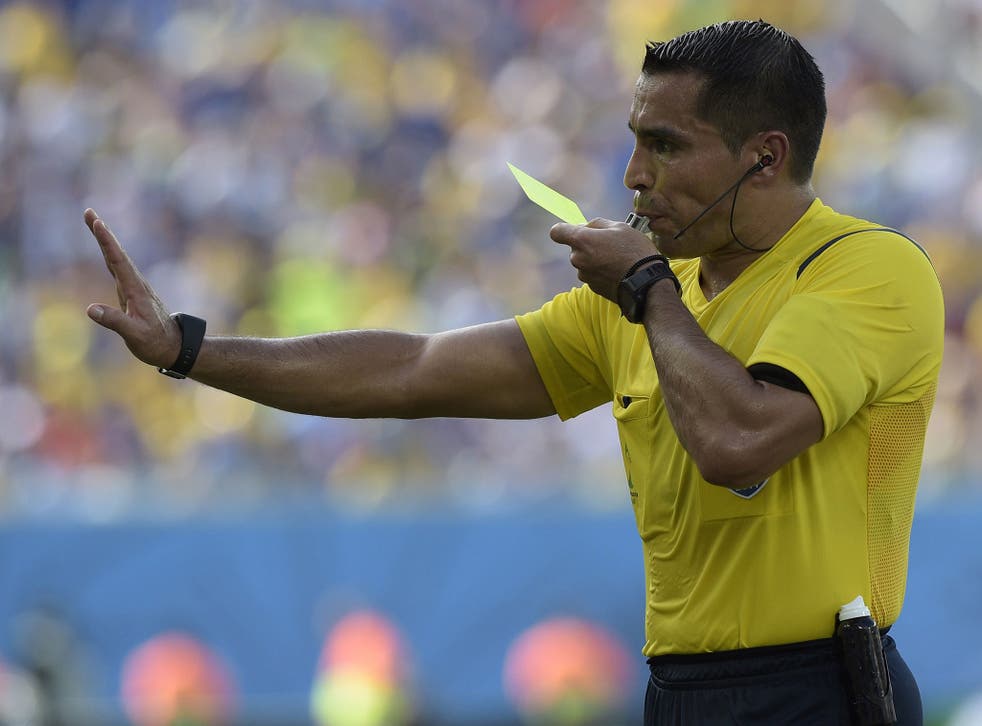 Joachim Loew tonight stepped up the pressure on the referee for Germany's World Cup semi-final to penalise Brazil for what he called their "brutal" approach.
The Germany coach returned to the theme time and time again at the Estadio Mineirao in Belo Horizonte, warning Mexican referee Marco Rodriguez that he had to "clamp down" on the kind of fouling that he had seen from the Brazil and Colombia teams in their quarter-final tie.
Loew started his press conference by saying that he was "awfully sorry" to hear about the injury to Neymar whose third vertebrae was fractured in the match in which 54 fouls were committed, 31 of them by Brazil. However, he made no attempt to disguise his concern about his opponent's approach in what appeared a concerted effort by the Germans to put pressure on the referee.
Over recent days, both Bastian Schweinsteiger and Hansi Flick, Loew's assistant, have mentioned the leniency shown to Brazil and Colombia in the previous round. Tonight, Loew called that tie "brutal" and "a big fight". Jerome Boateng, the designated player for the press conference, said: "We've never seen as many fouls like in that match, especially from behind. Quite a lot of things went beyond what is acceptable."
Loew said: "I hope the referee, Mr Rodriguez from Mexico, will clamp down on things. The physical energy in the match against Colombia went beyond the limits [permitted] in Europe. When I saw that match... in Europe, 22 players wouldn't have ended that match. There were brutal fouls. People blocking opponents however they could. It was really over-the-top.
"I hope these really brutal and crude fouls are stopped, or we won't see players like [Lionel] Messi, [Mesut] Oezil, [Mario] Goetze or Neymar, and we'll just see players who go out to destroy. This is a World Cup that's full of dynamism and physical force, but I've seen matches where the limits have been surpassed."
Later he added: "Colombia against Brazil was a real fight with numerous fouls from both sides, not just the one foul against Neymar, but many others as well. The effective playing time was only 38 or 39 minutes, so there were so many breaks in play. I don't think players and fans like the match being constantly stopped. It's not a good match.
"You saw in the Colombia match many fouls from behind which were really dangerous for the players. Slide tackles from behind and from the side. You have to protect the players when you're a referee. That's something that's important for everyone working in football. You have to protect the attackers. They have been roughed-up in a very bad way. I don't think it was a good thing that we saw there."
Join our new commenting forum
Join thought-provoking conversations, follow other Independent readers and see their replies