Brazil vs Germany World Cup 2014: Was Fred's performance the worst display by a striker in World Cup history? His heat map makes comical viewing
Fred spent the most time in possession of the ball on the centre spot as he took SEVEN restarts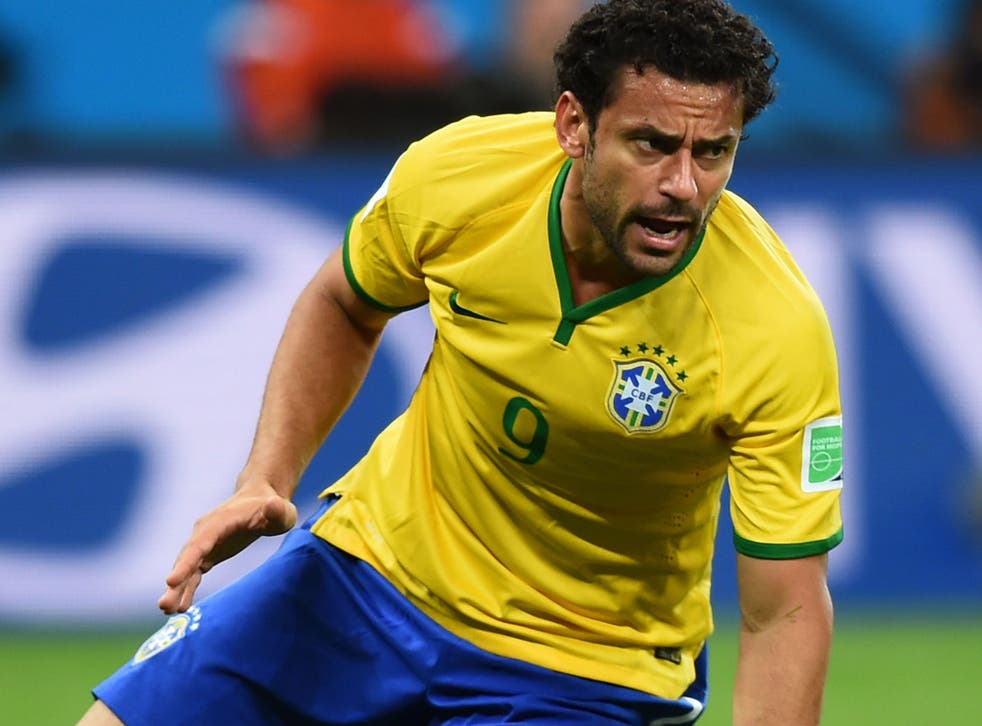 Brazil striker Fred was continuously booed during the 7-1 embarrassment to Germany whenever he picked up the ball – or his face appeared on the screen – and it appears that what little patience the fans had left for the forward has clearly diminished.
Fred has cut a lost soul in Brazil this summer, with his form hardly that of a semi-final side as he has scored just once in six World Cup matches, and even that goal came in the comfortable 4-1 victory over Cameroon. With Neymar taking centre stage when it came to carrying the rest of his team (and a nation) Fred's transformation from Confederations Cup top goalscorer to World Cup flop has been nothing short of incredible.
Fans in South America are hostile at the best of times, but when a team with roots so deep in football such as Brazil is losing 7-0 and you haven't had a shot on target to speak of, it's hardly surprising Fred was booed.
A look at Fred's heat map of where he had possession of the ball shows that apart from the restarts – and by the time he was substituted there had already been seven – there is little else to analyse.
Brazil 1 Germany 7 player ratings

 
According to stats provided by Opta, Fred had one shot at goal during the match, completed 15 of his 21 pass attempts and didn't register a single tackle, cross, run or interception throughout his 69 minutes on the field.
Join our new commenting forum
Join thought-provoking conversations, follow other Independent readers and see their replies