Celtic nations in pole to host Euro 2020 if Turkey wins Olympic Games reveals Uefa president Michel Platini
Robin Scott-Elliot Comments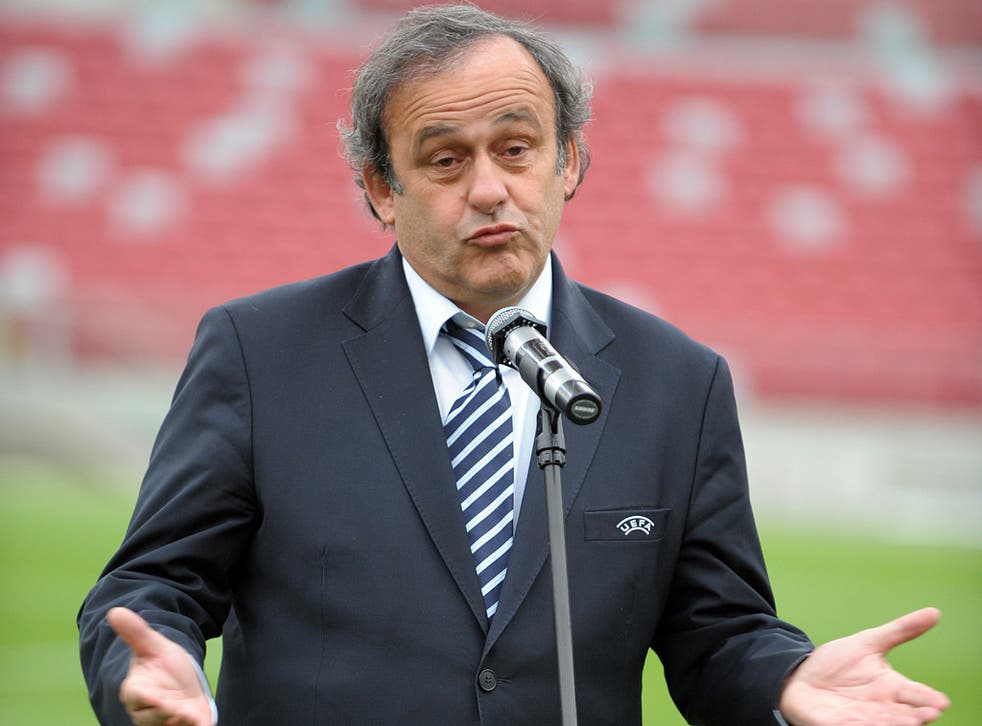 The prospect of the United Kingdom hosting only its third major football tournament has improved after Istanbul was shortlisted to host the 2020 Olympics.
Scotland, Wales and Ireland are contemplating a joint bid for the same year's European Championships, for which Turkey are also bidding, but if the Turks win the right to host the Games they will drop out of contention for the Euros.
Istanbul are competing against Madrid and Tokyo for the Olympics, with the International Olympic Committee to determine their 2020 bid in September next year, and the Turkish city is widely regarded as favourites.
The decision on the Euros is expected in early 2014. Michel Platini, Uefa's president, said that if Istanbul is successful there is no possibility of the country having the Euros as well.
Platini has long been a supporter of a Turkish bid for Euro 2020, and if their Olympic campaign draws a blank he will still vote for them. But the Turks will now prioritise the Olympics and, with a joint Georgia/Azerbaijan bid the only others to so far declare an interest, it is a boost for the Celtic nations, who are currently exploring whether to up an expression of interest into a concrete bid.
"If Istanbul is given the Olympic Games, the Turks will not have the Euros," said Platini. "But if they don't get the Olympics and they are still at the time bidding for the Euros, I will vote for them as I have always said. They can carry on bidding for both if they want. I'm not particularly happy about that but it's their problem. If they get the Games, they won't get the Euros, simple as that."
Turkey has a history of failed bids for both tournaments. They lost by a single vote to France in the contest for Euro 2016, while their Olympic bid is the fifth time Istanbul has sought to host the Games – and the IOC like dedication.
The three Euro bids were the only ones submitted in time for Uefa's original deadline. The governing body, concerned by the lack of competition, has since said the process remains open, although it remains unlikely any of the leading European nations will bid.
A major tournament has not been staged in Britain since Euro '96. With the tournament being expanded to 24 teams from 2016 onwards, and the demands that will place on infrastructure, Uefa are believed to be happy in principle to consider a joint bid by three nations.
Register for free to continue reading
Registration is a free and easy way to support our truly independent journalism
By registering, you will also enjoy limited access to Premium articles, exclusive newsletters, commenting, and virtual events with our leading journalists
Already have an account? sign in
Join our new commenting forum
Join thought-provoking conversations, follow other Independent readers and see their replies