The challenge for England: Now go and do it on the big stage at Euro 2016 - Sam Wallace
Hodgson and his young team must take their form to France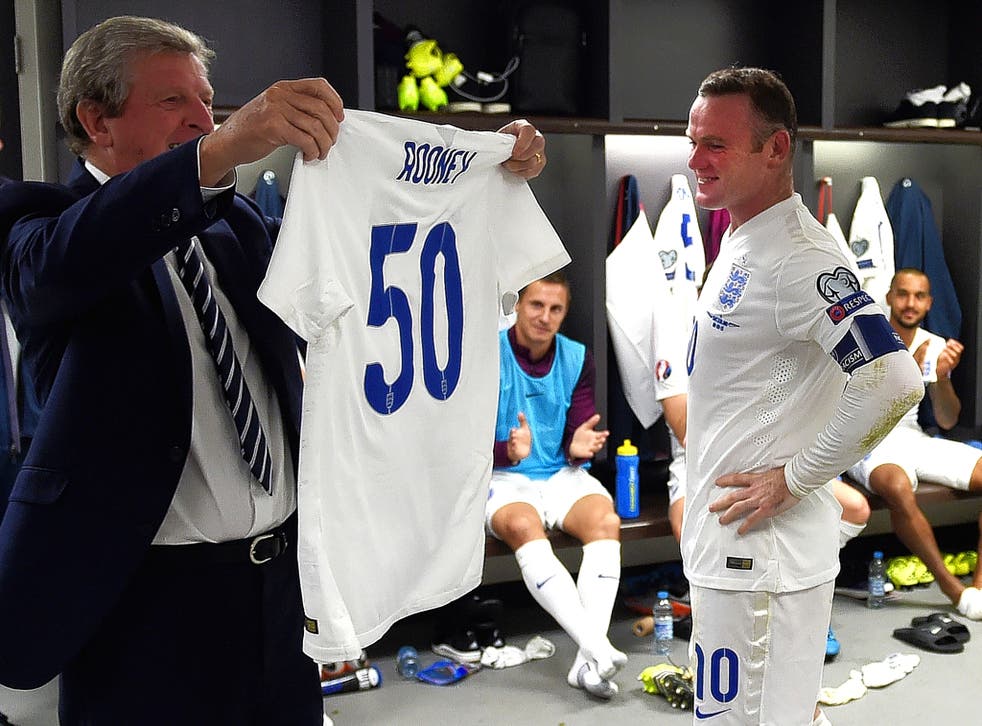 As he prepared to go back upstairs to see his family and friends at Wembley on Tuesday night, Roy Hodgson, the only manager in Euro 2016 qualifying with eight wins out of eight, was invited to imagine what life would currently be like in charge of the Netherlands team.
Runners-up in the 2010 World Cup, third in Brazil last summer and now struggling to make it to a tournament for which it was considered nigh on impossible not to qualify, the Dutch are demonstrating an incompetence of the English 2007 vintage.
It hardly bears contemplating what a qualifying record of three wins from eight would mean for Hodgson, after the calamity of the 2014 World Cup finals, although that has never looked likely in Group E. "It goes to show how quickly football can change," he said, "and also goes to show the momentum of being on a winning run and the confidence that comes from winning and the relief from pressure.
England 2 Switzerland 0 player ratings

Show all 13
"You get very much the opposite when things don't go your way, the pressure mounts up and it affects your performances. Football will never be an exact science, it will never be played on a tactics board, it will be played on a field of play."
An inexact science barely describes England at recent tournaments. They have been more like the proverbial experiment that has blown up in the professor's face.
Their qualifying campaigns for major tournaments are traditionally cited as unsuitable evidence on which to base a judgement although the improvement since the Euro 2008 failure is unquestionable. This time, no-one in Uefa qualifying has more points than Hodgson's winners of Group E. Only Poland have scored more goals. Only Wales and Romania have conceded fewer goals. How do England shape up for Euro 2016?
The right system
Hodgson truly believes his squad has more than one way of playing: the 4-3-3 he used in, for example, the San Marino game; the 4-2-3-1 his side played after Fabian Delph's injury on Tuesday or the diamond midfield shape with split strikers that caught out Switzerland in Basel a year ago. "We're not in a place where we're saying, 'If we don't have this today for an injury or one reason or another then we're going to find it difficult to adapt, or find a new formula'," Hodgson said.
"We're finding it quite easy to adapt as we've done in several games." Of course, picking the right one for the right game is half the trick.
Potential match-winners
England went into the last World Cup hoping that Daniel Sturridge would score the goals to get them out the group. He has played just once since Brazil – in the September friendly last year against Norway. A year ago, Danny Welbeck was outstanding when he scored twice in the 2-0 Euro 2016 qualifying win over Switzerland. Hodgson is already talking as if he cannot rely on either next summer.
Harry Kane's record so far is impressive – three goals in four games and the only blank being the game he started. Otherwise, England will have to hope it is sixth time lucky for Rooney at a major tournament. As for the Jamie Vardy experiment, it is hard to divine where Hodgson is going with that. As a goalscorer Charlie Austin is surely a better bet, though playing in the Championship will not help his England cause.
The opposition
The favourites will be world champions Germany. Their performance against Scotland on Monday night showed that Germany are not a perfect winning machine, but they still look like a winning machine and the 2014 team is good enough to win in France. England's friendlies in November against Spain in Alicante (bizarrely, given that Hercules CF's stadium holds only 30,000) and France at Wembley will give them some idea of their progress.
France have looked good in their wins over Portugal and Serbia. They have a strong spine including the likes of Raphael Varane, Paul Pogba Blaise Matuidi and Karim Benzema. Although a lack of experience is considered an issue in France, this is the young side that looked promising in Brazil before losing to Germany. The injury to young talent Nabil Fekir is a blow but he should be fit in time for the Euros.
As for Spain, their struggles against Macedonia this week were best summed up by coach Vicente del Bosque who declared that his side had "won by accident". There are doubts as to whether Diego Costa really is suitable for the style of football they play. The abuse of Gerard Pique has been floated as a reason for moving the England friendly away from the Bernabeu and on top of that the old Barca-Madrid rifts seem to be returning.
That said, you still have to get the ball off them first. David Silva is increasingly critical to the team.
The draw in Paris on 12 December should see England among the top seeds for the group stages. They are currently ranked third among Uefa's national teams behind Germany in first place and Spain in second.
England's defence
The area in recent years in which Hodgson has appeared to have had the fewest options is in defence, where there has been a deficit of central defenders in particular. Luke Shaw and Nathaniel Clyne have emerged as his first choice full-backs but there is not a great deal of cover beyond those two. At left-back, Leighton Baines is still recovering from an ankle operation while Kieran Gibbs is not first choice at Arsenal.
At right-back the best back-up options seem to be John Stones and Phil Jones, neither specialist full-backs. Calum Chambers is now back in the Under-21s. The first choice central defensive pairing is Chris Smalling alongside Gary Cahill. Putting pressure on them is Stones, who could be a key player for England come next summer.
The Wilshere question
Will he be fit? So much importance has been placed on the Arsenal midfielder, but more than five years since his debut he still has only 28 caps. He will be 24 at Euro 2016 and approaching his best years. Hodgson always picks him when he is available but there can be no certainty that he will be ready to play. It is why the England manager will need a Plan B.
--
There is major competition for places, but that depends on everyone being fit and in form. In this team, there is pace and youth although it does lack experience, with an outfield average of 27 caps per man (heavily influenced by Rooney's 107).
--
STARTING XI FOR 2016?
There is major competition for places, but that depends on everyone being fit and in form. In this team, there is pace and youth although it does lack experience, with an outfield average of 27 caps per man (heavily influenced by Rooney's 107).
Joe Hart Undisputed No 1. Reassuring that Jack Butland is also playing Premier League.
Nathaniel Clyne Has made the right-back position his own.
Gary Cahill Experience and physicality in defence. Under threat from John Stones.
Chris Smalling One of the most improved. Coming of age.
Luke Shaw Delivering on pre-2014 promise. Much to learn.
Jack Wilshere Will he be fit? When in form he has to play.
Jordan Henderson Just gets the nod over Fabian Delph.
Raheem Sterling Can play right, left or No 10. Big competition for central position.
Wayne Rooney Would have to play No 10 to accommodate Daniel Sturridge or Kane.
Alex Oxlade-Chamberlain Another one who can play central too. Currently in form.
Harry Kane Even if Sturridge and Danny Welbeck are fit, he looks a fine option. Three in four for England.
Join our new commenting forum
Join thought-provoking conversations, follow other Independent readers and see their replies