Copa America blighted by 'homophobic chanting' days after Orlando killings, but officials won't take action
Mexican fans have been told to stop using the slur at the tournament being hosted in the United States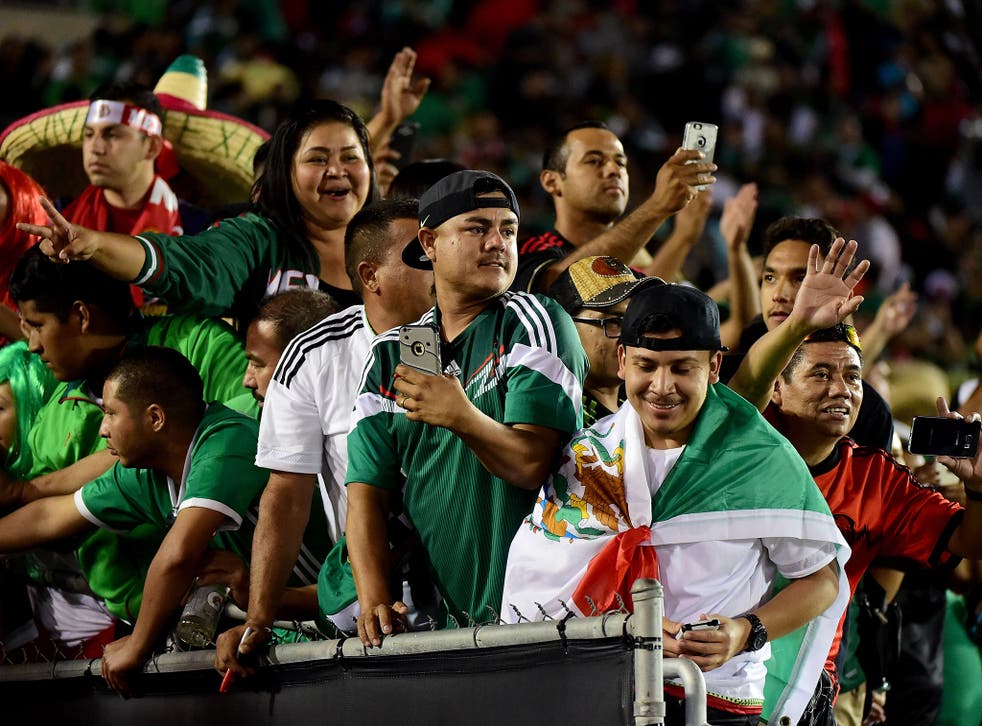 Nations competing in the Copa America football tournament whose fans have been using homophobic chants will not be punished, officials have announced.
Slurs have been regularly heard during the tournament, which is being hosted on US soil, including during a match that was preceded by a minute's silence in honour of the 49 killed in a terrorist attack on a LGBT nightclub in Orlando.
Officials say the chanting "must stop" but they have opted not to take action against offending teams.
"The Confederation of North, Central America and the Caribbean Association Football (CONCACAF) and the Confederation of South American Football (CONMEBOL) take any chants or actions that are derogatory or offensive during our matches very seriously," organisers said in a joint statement released on Thursday.
"This behaviour does not reflect the true spirit of football and must be stopped."
The shouts have been heard at many matches at the Centenary Copa America, particularly those involving Mexico, and usually come when goalkeepers run up to take goal kicks.
Fans shout: "Ehhhhhh, puto" - a phrase which roughly translates as "fag". Puto can also mean a fool or coward, however there is no question that the context is to offend in a homophobic way.
Among the matches at which it was heard was Mexico's game against Venezuela in Houston on Tuesday, a game which was preceded by a minute's silence to honour those killed at Pulse, the LGBT nightclub in Orlando.
Mexican midfielder Hector Herrera said on Thursday he wished El Tricolore's fans wouldn't use the chant.
"I think it is a tradition that has gone on for years," he said in Spanish at a news conference in San Jose. "I don't think you can come in and take it away from one day to the next. It's difficult to get so many people to change it.
"Personally, it is not something that bothers me, but we know there are things you can't control and you have to adapt."
Fifa has recently taken action against nations found guilty of using insulting chants, fining Argentina, Chile, Honduras, Mexico, Peru and Uruguay. Last month, the Mexican Football Federation's appeal against that fine and warning received by Fifa for what the organisation deemed "homophobic chants from supporters" during World Cup qualifying was rejected. A continuation could lead to further sanctions, including the possibility of matches being played behind closed doors.
Mexico are in action again on Saturday when they play Chile in the quarter-finals of the competition at Levi's Stadium in Santa Clara, California.
Join our new commenting forum
Join thought-provoking conversations, follow other Independent readers and see their replies