'Crazy happiness is an understatement': The reaction in Ukraine following the Andrei Shevchenko show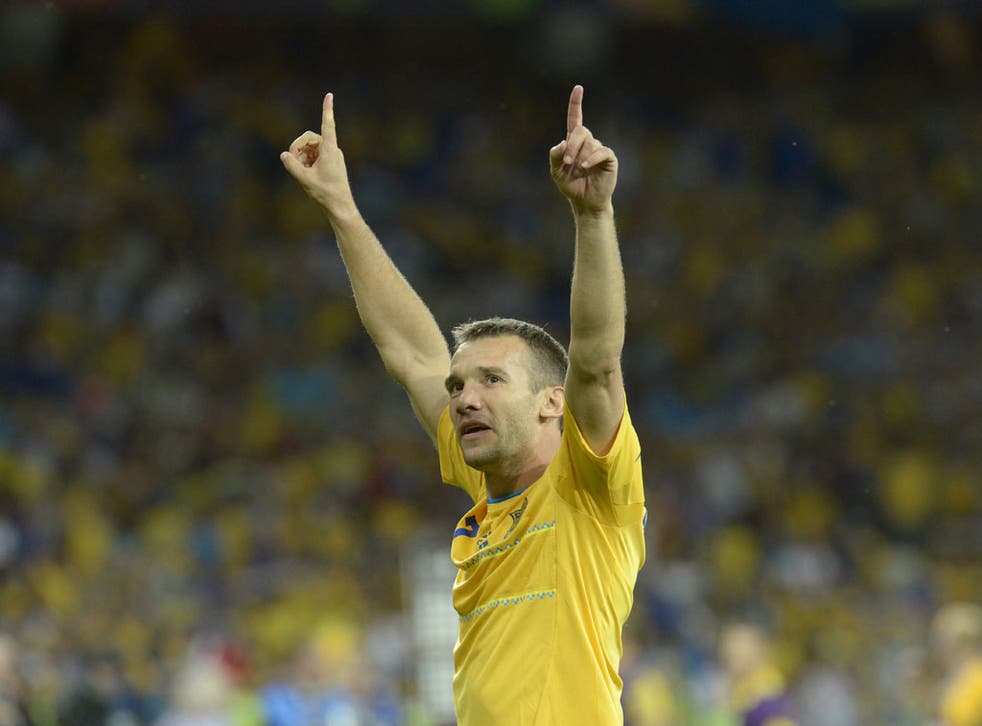 In the build up to co-host Ukraine's game against Sweden last night the atmosphere in Kiev was electric.
Fans were pushing and shoving to try and get a better glimpse of the action on big screens, and even climbing up lampposts desperate to see national hero Andrei Shevchenko upstage the Swedish with two goals that cancelled out Zlatan Ibrahimovic's opener.
All the nearest bars, which broadcast the match were overflowing with fans chanting Sheva's name. Ukranian Newspaper Pravda emphasised the elation of the people: "To say that the square is full of crazy happiness is an understatement," they reported.
A little boy named Timur was labeled by Pravda as "the most sincere fan" in the whole of the country and became an internet sensation within hours after being filmed celebrating Shevchenko's winner. His rapid rise to fame reflected the sheer ecstasy of the Ukrainian people and their national pride.
The party went on all night and the fans shouts of 'Sheva' in the streets were echoed by the headline of Segodnya, a Ukrainian national newspaper "Sheva! Sheva!! Ukraina!!!" While the Kyiv Post hailed their hero with "Sheva downs Sweden."
The Ukrainian coach made a gamble starting the ageing former Chelsea striker, however the gamble more than paid off, and after his display in Kiev last night surely more national landmarks will be named after the legendary striker who has almost reached a god like status in his country.
Watch Timur's reaction to Shevchenko's goal...
Join our new commenting forum
Join thought-provoking conversations, follow other Independent readers and see their replies