Croatia racist fine less than Nicklas Bendtner's punishment – that's Uefa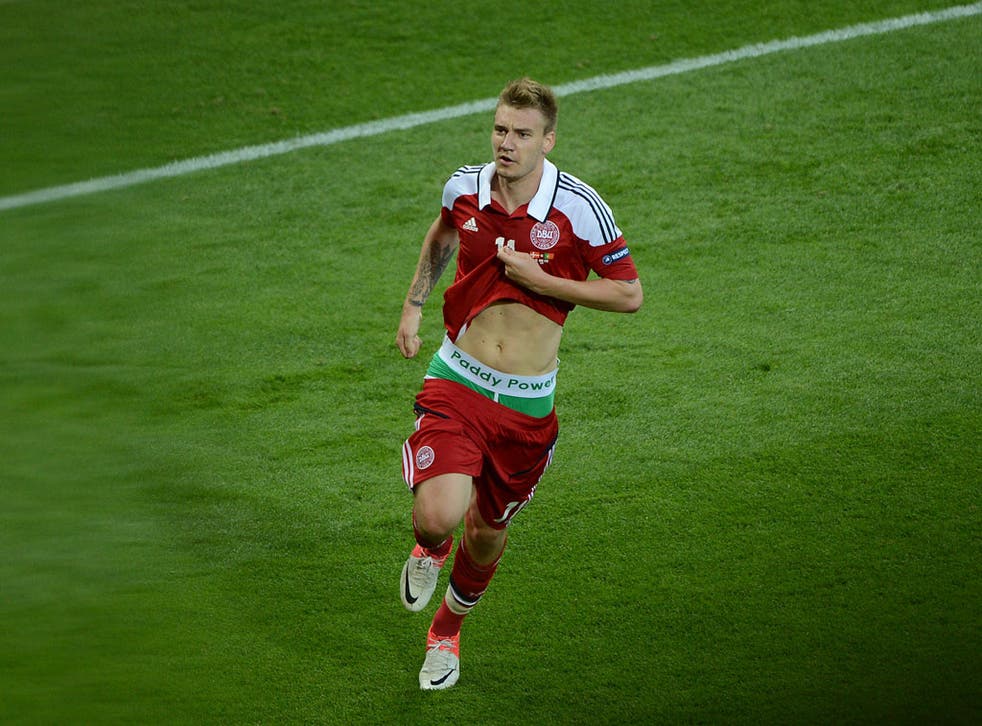 Uefa has fined Croatia £65,000 for racially abusing Mario Balotelli – just a day after they handed Nicklas Bendtner a much-tougher sanction for exposing underwear advertising.
Between 300 and 500 supporters were seen to subject the Italy striker to racist chants at the Municipal Stadium in Poznan last Thursday.
The fine was also for the setting-off and throwing of fireworks, with the figure being deduced via a totting-up process after they were handed a £20,000 penalty for a similar incident last week.
"The Croatian Football Federation has been fined €80,000 for the setting-off and throwing of fireworks, and the improper conduct of supporters [racist chants, racist symbols] at the Uefa Euro 2012 Group C match against Italy," Uefa said in a statement. "An appeal can be lodged against this decision within three days of the dispatch of the reasoned decision."
Although the fine is higher than similar, recent instances – Porto had to pay a quarter of that sum following racist conduct towards Balotelli in February – Uefa has drawn strong criticism for viewing racism as a less-serious offence than Nicklas Bendtner showing off branded pants.
The Denmark striker was fined £80,000 for revealing underwear sponsored by a bookmaker as he celebrated scoring against Portugal last week. The betting company decided yesterday to pay the fine for the player, but the common belief is that Uefa has its priorities wrong – something that had been highlighted across the continent long before the first ball was kicked in this tournament on 8 June.
The news of Croatia's fine came on the same day Germany faced a second fine of the championship for the "improper conduct" of their fans during Sunday's win over Denmark. Uefa has opened proceedings against the German football association after the Football Against Racism group reported that a banner was displayed on Sunday.
It wasn't the first controversial banner on show in Poland and Ukraine, after Russia were penalised for the unveiling of a huge message reading "This is Russia" during their match with Poland.
Uefa's priorities
Nicklas Bendtner Improper conduct £80,000
Croatia Football Federation Racist chanting by fans £64,651
Russia Football Union Unveiling illicit banner £24,000
Croatia Football Federation Fan behaviour £20,000
German Football Association Fan behaviour £8,000
Register for free to continue reading
Registration is a free and easy way to support our truly independent journalism
By registering, you will also enjoy limited access to Premium articles, exclusive newsletters, commenting, and virtual events with our leading journalists
Already have an account? sign in
Register for free to continue reading
Registration is a free and easy way to support our truly independent journalism
By registering, you will also enjoy limited access to Premium articles, exclusive newsletters, commenting, and virtual events with our leading journalists
Already have an account? sign in
Join our new commenting forum
Join thought-provoking conversations, follow other Independent readers and see their replies