Croatia Under-21s vs England Under-21s match report: Questions for Gareth Southgate as England make finals of European Championships
Croatia Under-21s 1 England Under-21s 2 (England win 4-2 on aggregate)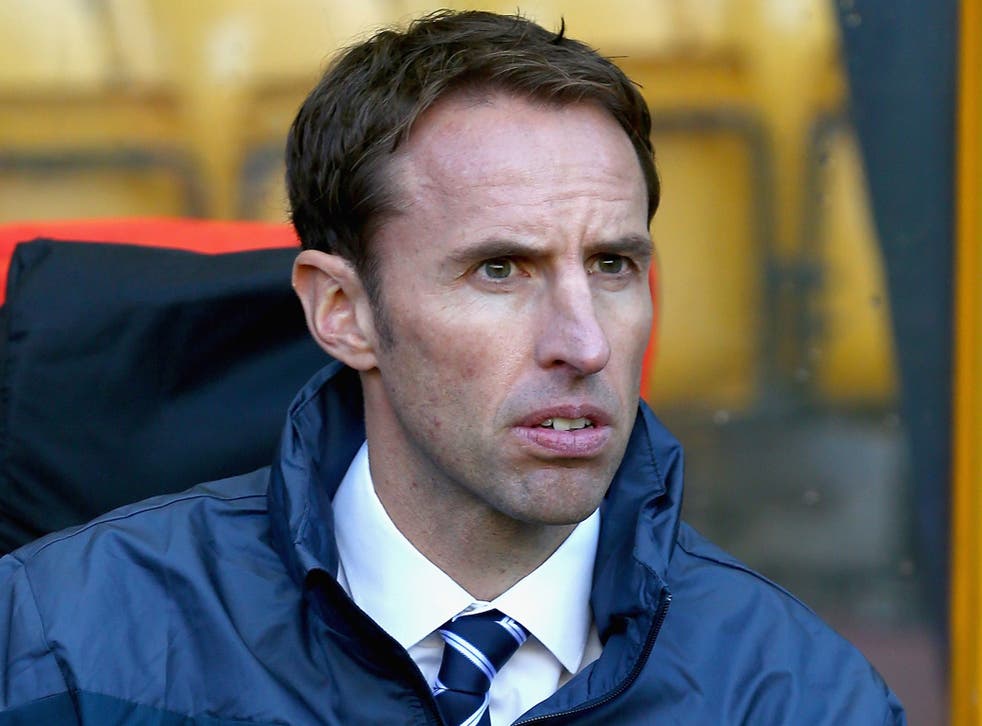 Vinkovci is most famous for hosting a scene from Murder on the Orient Express where Agatha Christie's train breaks down, but tonight the Croatian backwater bore witness to England's qualification for the finals of next year's European Championships.
The biggest mystery was how Gareth Southgate's side did not win the second leg of this play-off by more than the two goals scored by Liam Moore and Will Hughes as they totally controlled the game to notch a 10th successive victory.
With reigning champions Spain eliminated by Serbia, England can go to the Czech Republic next June with their sights set high, if they can take the majority of a talented age group.
England's seniors have several players who could theoretically augment Southgate's chances of silverware in Prague but, appetising as it is to think of Jack Wilshere, Raheem Sterling, Phil Jones, Alex Oxlade-Chamberlain and company being drafted in to help win the tournament, the England Under-21 coach wants players who it makes sense to take and can easily integrate with the group.
"I have been very careful throughout the campaign about who comes into the squad," Southgate said. "They have to have a connection with the team and desire to come and play. I never worry about who I haven't got and I'm not going to start now. You can drive yourself to distraction.
"The fact is, I believe we have such depth that we can challenge whoever we are playing with whichever players we put out on the pitch."
As for the club versus country debate currently occupying his immediate boss, Roy Hodgson, Southgate added: "I've never had a player or a club cause a problem. There may have been cases where some players haven't fitted in to what we are doing. Managers and coaches at clubs have been really supportive – and I don't think that will change."
Luke Shaw exemplified this as the Manchester United left-back, who had been in the Under-21s before his elevation to the World Cup squad, gave another performance that was as excellent as it was committed.
"Luke Shaw had the humility to come and play, and he's been a big part of the group [before his elevation to the World Cup squad], and I think he's enjoyed it," said Southgate. "He's had two really big tests this week that will stand him in good stead."
As impressive as anything here was the manner in which England, leading 2-1 from the first leg at Molineux, took the sting out of what could have been a combustible affair by dominating possession and playing their way through the talented midfield triangle of Hughes, Jake Forster-Caskey and Tom Carroll.
There was nothing of the bother of two years ago when some of England's players were racially abused during a game in Serbia over the border. Instead, England were by far the better team, even before Moore headed them into an early lead from Carroll's corner.
Although Moore was knocked off the ball easily when Marko Livaja got back up from a stumble to slide the ball past England's keeper and captain Jack Butland shortly before half-time, England thoroughly dominated the second half, West Bromwich's exciting striker Saido Berahino shooting against the post before Hughes manoeuvred himself into a position from where he shot home.
Join our new commenting forum
Join thought-provoking conversations, follow other Independent readers and see their replies