England 2 Switzerland 1: Bentley and Cole make most of chance to impress the new boss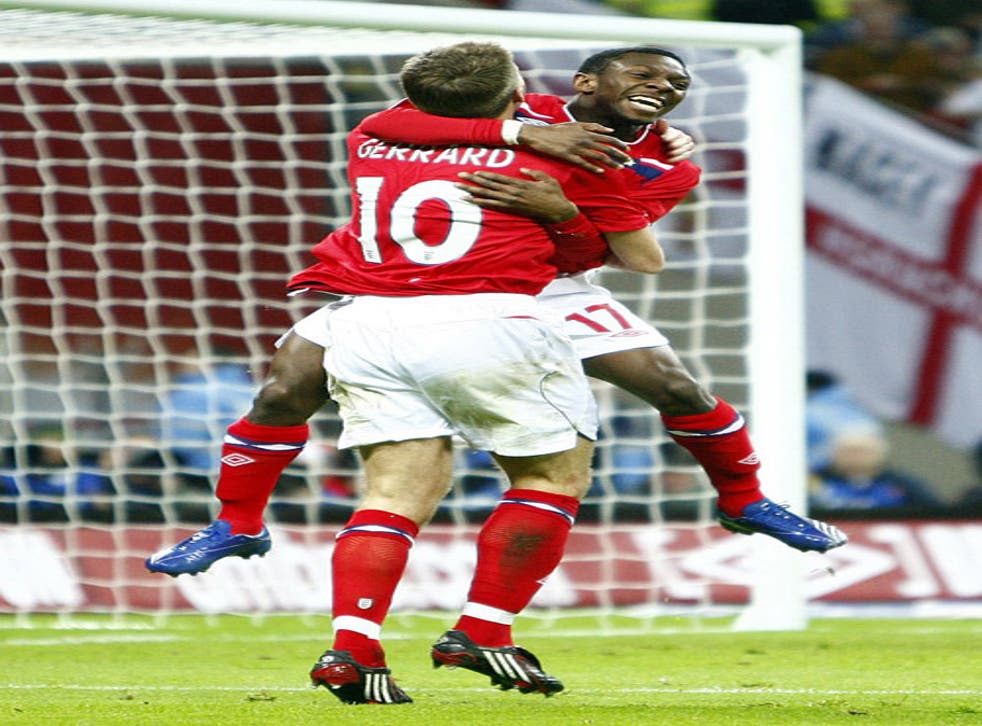 Forgive us, Fabio, if the nation does not herald a brave new dawn in the blighted life of the England national team this morning: it is just that they have seen quite a few of them fade and fail before. The most dysfunctional international football team in Europe will need more than just one victory over the humble Swiss – and a few rule changes about breakfast times – to restore its sense of purpose.
But then this was, at the very least, a passable start for Fabio Capello's reign. He trampled on the reputation of Michael Owen, who was dropped for the first time in more than seven years and then was not even called from the bench. There were credible performances from Joe Cole in the first half and David Bentley in the second but, please, let us not get carried away that this is the beginning of a journey bound to end in glory in South Africa more than two years down the road.
The best of it were goals from Jermaine Jenas and Shaun Wright-Phillips and at times you could really see what Capello was trying to achieve. A disciplined, albeit narrow, England side who pressed the ball and broke quickly. And then there were the moments that hinted back at England's recent dark past, like when the substitute Eren Derdiyok darted in between Rio Ferdinand and Wes Brown for the Swiss goal and the fear that seized England's defence on other occasions.
Unless you happen to be the manager, it helps to watch England with a mild bout of amnesia. Indeed, that can be the only explanation for the enthusiasm of the home crowd and the "ole" that greeted every pass in one of England's only decent sequences of possession. After all, this was more or less the same England who had tossed it all away against Croatia in Euro 2008 qualifying less than three months ago. Somehow, hope seems to spring eternal.
Above all, however, Capello showed that he will not be bullied by any Premier League manager in terms of which players he can and cannot play and for how long. Steven Gerrard, Rio Ferdinand and Wes Brown all played the whole 90 minutes. Wayne Rooney played all but three of them. If ever there was a blatant challenge to the bargaining that clubs such as Manchester United and Liverpool like to enter into over the availability of their players than it was this stance from Capello.
The Owen decision was the biggest of the lot. Not since October 2000, when Howard Wilkinson dropped him from his line-up to face Finland, had the striker been so blatantly over-looked. It certainly looks like the beginning of the end for the man with 40 goals for England when the manager makes five substitutions and cannot find a place among them for his current leading goalscorer. Capello preferred Peter Crouch in the second half, and a whole new change of system, while Owen stewed on the bench.
The evening's events had an inauspicious start – a silence in honour of the Munich disaster victims was curtailed at 23 seconds because of too many errant voices in the crowd. But then what do you expect at Wembley? It is a nice new stadium but the old prejudices still swirl around it and, on this evidence, there are still plenty of people you would not want to find yourself sitting next to.
With Gareth Barry in the holding position and Joe Cole and Bentley on the wings, the first impression was of a team that lacked pace but was well organised. Later England, with Crouch on the pitch, would become much more direct, but in the first half there was a real nervousness about them. However prompt the England squad may be for breakfast in the team hotel, or respectful of Capello's rules concerning mobile phones, there is always a chance David James will mess up a clearance or Wes Brown will pass to an opponent. Both happened in the first 30 minutes, a reminder that there are some things that never change – the rest Capello will have to work on.
England wobbled around the 20-minute mark when Switzerland came back into the game and, on 27 minutes, Mario Eggimann should have scored when Philippe Senderos headed on a free-kick. But by the end of the half, England had taken the lead and finally looked as if they were interpreting orders correctly.
Not before Capello came down to the touchline within the first six minutes, perturbed by something. At a first guess it would seem that the pressing game he regards so highly was not operating to his liking, even if Rooney and Joe Cole almost cut opponents in half in the opening stages with enthusiastic challenges. A bad cross from Bentley in the 22nd minute prompted the second most ludicrous chant of the night – one sector of the crowd calling for David Beckham, even he does not think he is fit enough to play.
In the final 15 minutes of the first half England found their feet again and Joe Cole was the brilliant architect of their goal on 40 minutes. He twisted and checked past the right-back Stephan Lichtsteiner and left the defender, who went down very easily, on the turf. A quick glance up and Cole threaded a ball between three defenders for Jenas to tap in his first international goal.
On top of that, England improved in the second half despite Derdiyok's goal that was conceded within a minute of Jenas and Joe Cole's substitution. Here was Capello's problem writ large: a team that cannot defend a lead. He will have noticed that against Croatia they could not even defend a draw.
By then the formation had altered: Rooney to the left, Bentley tucked inside to accommodate Wright-Phillips on the right and Crouch in the middle. The Liverpool striker won a flick on 62 minutes, Rooney nudged it on to Gerrard and the captain struck a ball into the area that Wright-Phillips only had to tap home for England's second. It was direct but it worked.
By then Bentley was running through the whole repertoire of his passing; he had certainly seized his chance. A lofted ball in for Crouch to volley was another choice pass. In the circumstances a victory was the bare minimum; for Capello there is a long journey ahead.
England (4-1-4-1): James (Portsmouth); Brown (Manchester United), Ferdinand (Manchester United), Upson (West Ham United), A Cole (Chelsea); Barry (Aston Villa); Bentley (Blackburn Rovers), Gerrard (Liverpool), Jenas (Tottenham Hotspur), J Cole (Chelsea); Rooney (Manchester United). Substitutes used: Wright-Phillips (Chelsea) for Jenas, 57; Crouch (Liverpool) for J Cole, 57; Bridge (Chelsea) for A Cole, 73; Hargreaves (Manchester United) for Barry, 73; Young (Aston Villa) for Rooney, 87.
Switzerland (4-2-3-1): Benaglio (Wolfsburg); Lichtsteiner (Lille), Senderos (Arsenal), Eggimann (Karlsruhe), Spycher (Eintracht Frankfurt); Fernandes (Manchester City), Inler (Udinese); Barnetta (Bayer Leverkusen), Gygax (Metz), H Yakin (Young Boys); Nkufo (Twente Enschede). Substitutes used: Behrami (Lazio) for Lichtsteiner, h-t; Derdiyok (Basle) for Nkufo, h-t; Vonlanthen (Red Bull Salzburg) for Gygax, h-t; Grichting (Auxerre) for Senderos, 55; Margairaz (Osasuna) for Yakin, 65; Huggel (Basle) for Fernandes, 83.
Referee: F Brych (Germany).
Join our new commenting forum
Join thought-provoking conversations, follow other Independent readers and see their replies