The Independent's journalism is supported by our readers. When you purchase through links on our site, we may earn commission.
England manager Roy Hodgson describes injury to Arsenal forward Theo Walcott as a 'blow'
The 24-year-old is not expected to be ready for the tournament in Brazil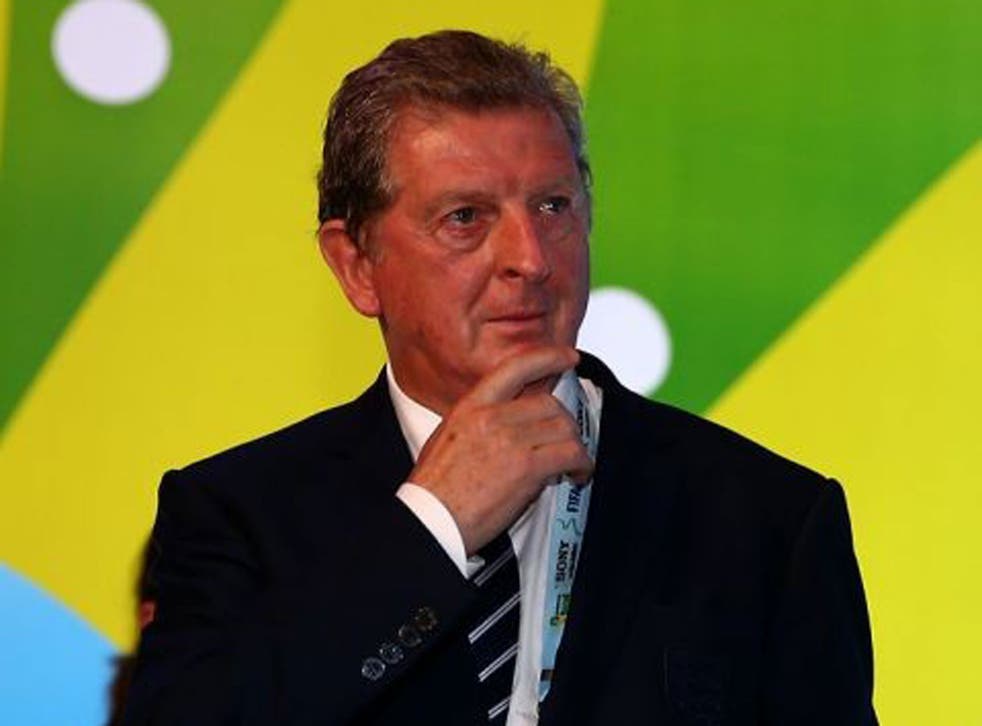 England manager Roy Hodgson admits the loss of Theo Walcott to a serious knee injury is a "blow" for both club and country, but is confident the Arsenal forward can "come back even stronger".
The 24-year-old is set to be sidelined for six months after tests revealed he would need surgery following anterior cruciate ligament damage sustained when making a defensive tackle during the closing stages of the third-round FA Cup win over Tottenham at the Emirates Stadium.
Arsenal have rallied behind Walcott, who is expected to undergo an operation next week once the swelling on his left knee has eased, with messages of support flooding in from fans and fellow professionals alike.
Walcott was expected to have played a key role for England at the World Cup in Brazil, which begins in June.
As a teenager the former Southampton starlet was a surprise call-up for the 2006 finals in Germany by Sven-Goran Eriksson, but did not get onto the pitch. Then, he was left out by Fabio Capello for the squad went to South Africa four years ago.
Current England manager Hodgson hopes Walcott has a successful recovery.
"I spoke with Theo and just wanted to express my disappointment to him," Hodgson told http://www.TheFA.com.
"It is a blow for him personally of course, and for both Arsenal and England.
"We had quite a lengthy conversation and it is such a shame that we have lost a player of his calibre for the World Cup, he has been incredibly unfortunate and we wish him a speedy recovery."
Hodgson added: "Having worked with him for two years as England manager I know the character he has, and I know he will come back even stronger from this setback."
Arsenal full-back Carl Jenkinson, meanwhile, offered his own words of encouragement for his team-mate.
"If anybody is going to come back better and stronger, it is Theo. He is incredibly focused and mentally he is a very strong character," Jenkinson told http://www.Arsenal.com.
"Theo will be fine, I have no doubts about that. I am disappointed that we have lost him for the rest of the season because he is a massive player for us and brings us something unique.
"It is tough to see one of your friends out for a long period of time.
"You wouldn't wish it on anybody and it is probably the worst news we have had all season."
Jenkinson added: "He had only just come back from a previous injury and had been scoring goals for fun, so from both points of view it it terrible news.
"But Theo is a very strong guy and while it may take a bit of time to take it all in, he will just get on with things and fingers crossed the time flies by, for his sake and for ours."
PA
Join our new commenting forum
Join thought-provoking conversations, follow other Independent readers and see their replies