England v Italy team news: Gianluigi Buffon OUT of World Cup opener in Manaus
The Azzurri captain has suffered a twisted ankle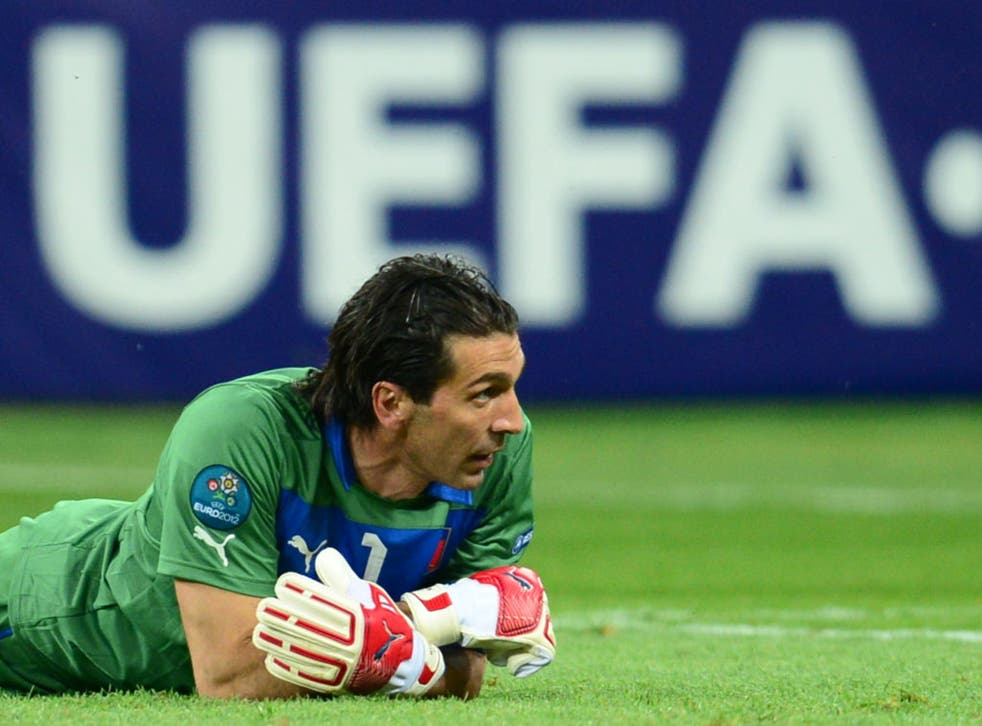 Italy goalkeeper Gianluigi Buffon will miss their opening World Cup match against England tonight after suffering a knock to his ankle in training.
The Italian captain twisted an ankle ahead of the match, and the 36-year-old missed his scheduled pre-match press conference at the Arena Amazonia in Manaus.
The Italian FA have now confirmed that he will miss tonight's match, tweeting: "Italy goalkeeper and captain #Buffon has been officially ruled out of #ENGITA due to an ankle injury".
Paris St-Germain goalkeeper Salvatore Sirigu will deputise in a blow that manager Cesare Prandelli could have done without. Speaking ahead of the match, Prandelli admitted that Buffon had taken a knock, but that it was twisted "very lightly" and was nothing to worry about.
"He twisted his ankle very lightly," said Prandelli when quizzed on Buffon's injury. "It was a very, very light ankle twist.
"He is receiving therapy at the moment, but it is nothing serious."
Italy are already without full-back Mattia de Sciglio, who was ruled out with injury earlier this week, and the absence of Juventus legend Buffon will be a massive blow to the 2006 World Cup winners.
Italy: Group D team profile

Show all 5
Prandelli was also quick to acknowledge England's threat on the counter attack.
"The attackers have technical skills and are able to use the space available to them in the best way, so we will have to be very careful and we will have to try to control the midfield. That is going to be the key," he said.
Prandelli, like England counterpart Roy Hodgson earlier on Friday evening, downplayed issues surrounding the pitch in Manaus.
Images emerged in the days leading up to Saturday's encounter that showed the surface to be in a shocking state, with over-fertilisation making the grass dry and led to brown patches.
Some of those areas appeared to be spray painted over on Thursday but, having trained on the Arena Amazonia surface for more than an hour, Prandelli had no concerns.
"The turf that had been described to me was in a very bad condition, but it is actually in very good condition," he said.
"It is not exceptional, but it is certainly good. As regards to the system of play I am going to use, it is always good to have a few lingering doubts on the night before because up until they very last minute the players must feel that they are still competing for a place on the squad.
"We don't want to give any competitive advantage to anybody."
Join our new commenting forum
Join thought-provoking conversations, follow other Independent readers and see their replies