The Independent's journalism is supported by our readers. When you purchase through links on our site, we may earn commission.
Euro 2016: Republic of Ireland fans fix a dented car after wedging money in the door to pay for damage
After trying to pay for the damage caused on the streets of Lille, fans managed to pop a large dent out of a car roof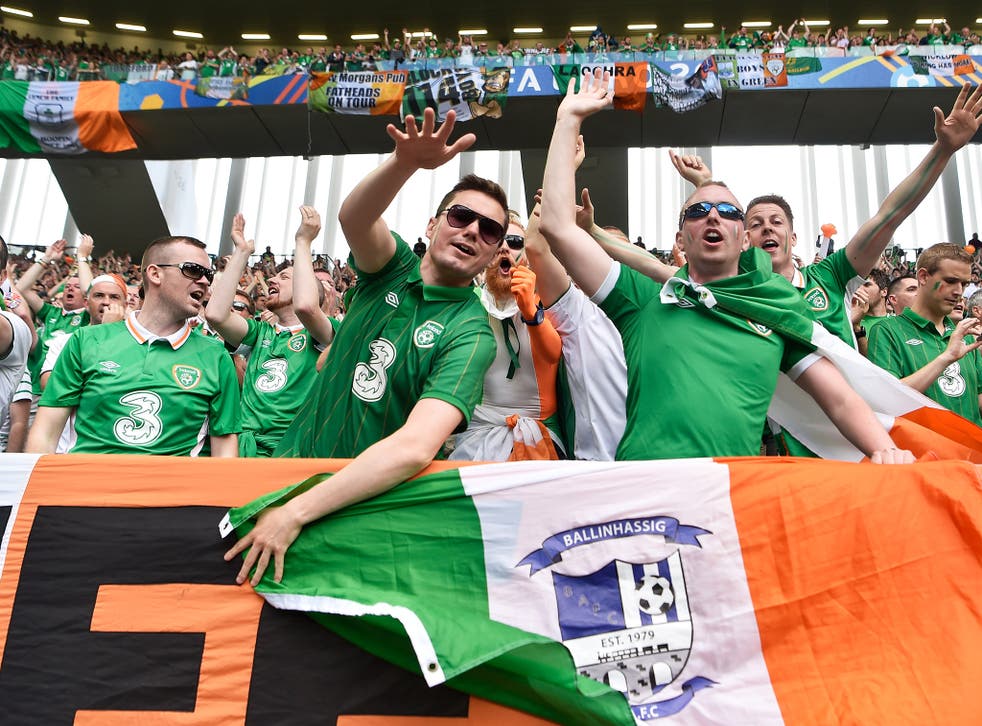 If the Republic of Ireland fail to reach the last-16 of Euro 2016, it may well be the worst thing to happen during the tournament out in France.
That's because the nation's fans continue to light up the streets of France with their light-hearted chanting and comedic nous, and the latest video to emerge from the tournament has lived up to the high standards they've already set.
Having serenaded a woman as she walked by and cleaning up litter ahead of previous matches, the Irish have now gone one step further.
Irish Fans Fix Dented Car

When an Irish fan in France looked to get to higher ground, a car roof became dented. Some attempted to offer donations for the damage, while others decided to fix the problem themselves...

Posted by Pundit Arena LOI on Tuesday, 21 June 2016
One fan managed to dent a cars roof after standing on it to try and gain a better view of the street celebrations that were taking place in Lille ahead of Wednesday's match against Italy that will decide their Euro 2016 fate. While the act of standing on someone's car is not to be applauded, it was their reaction that made it another moment to remember.
A number of fans began to wedge money in the door of the car in the hope that they would cover the cost of the damage, but others decided that they would "fix the car for the boys in green".
The top 20 most searched-for players at Euro 2016

Show all 20
They began to hit the roof of the car around the area that had formed a large dent, and as any good panel basher knows, if you hit it in the right spot, the dent should pop out. That's exactly what happened, sparking wild celebrations and more chanting – and amid all the cheering there was probably more dents too.
The comical moment came a day before French newspaper L'Equipe dedicated a two-page spread to the Northern Irish and Republic of Ireland fans that have lit up the tournament with their good behaviour and positive attitude.
A quote from a bar owner in Paris praised the spirits of both sets of Irish fans, commenting: "Paris has been morose since the attacks [in November]. It does us good to see such happy people."
Join our new commenting forum
Join thought-provoking conversations, follow other Independent readers and see their replies