Fifa corruption: FBI investigates £295m deals handled by Brazil's ex-football chief
Investigators are believed to be examining the relationship between the general secretary of Fifa and the former head of the Brazilian Football Federation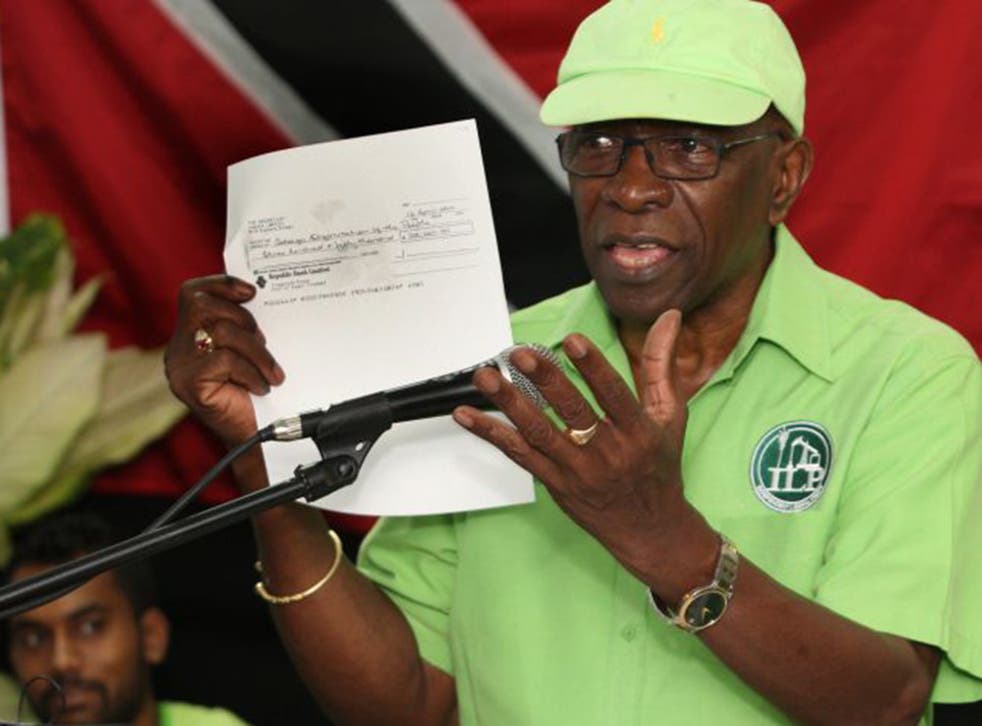 Brazil was pulled further into the ever deepening scandal engulfing world football as reports emerged that US investigators are examining alleged crooked payments involving millions of pounds made through the head of Brazil's 2014 World Cup organising committee, Ricardo Teixeira.
The US investigators are believed to be looking into the relationship between Jerome Valcke, general secretary of Fifa, and Teixeira, the corrupt former head of the Brazilian Football Federation.
As head of Brazil's 2014 World Cup Organising Committee, Teixeira oversaw more than a thousand contracts, many involving £295m worth of Fifa cash. Both men are said to be on an FBI list of those suspected of financial crimes at the top of football.
Teixeira was charged three days ago in Brazil with document forgery, fraud and tax evasion. Mr Valcke has not been indicted, arrested or publicly accused of wrongdoing.
The Fifa bigwigs facing charges

Show all 14
Teixeira was for 30 years married to the daughter of Joao Havelange, the Brazilian President of Fifa from 1974 to 1998, and according to a 2012 report by a Swiss Prosecutor, the two men connived during Teixeira's two decades on Fifa's Executive Committee to take more than £30m in bribes for television rights.
Hundreds of thousands protested in Brazil over the World Cup's exorbitant cost. Every one of its 12 stadiums was either built from scratch or subject to extensive renovation, and dozens of improvements to public infrastructure that were promised never happened.
During that tournament, Teixeira had claimed he would bar journalists who wrote unfavourable things about him, and that he would alter the schedule of matches to best suit him.
Earlier this year, the German firm Bilfiger admitted it believed its directors had paid €1m (£730,000) in bribes to World Cup organising officials in return for a lucrative security contract. In a statement in March, the company said: "In a statement in March, Bilfinger Germany said 'In the course of internal investigations into possible compliance violations, Bilfinger has been reviewing the activities of Group companies active in Brazil for several months.' After looking at all accounting transactions from past years, current information indicates that potentially improper payments exist of less than €1m in total."
The current head of Brazil's Football Federation, Jose Maria Marin, who took over from Teixeira in 2012, was among the seven arrested in Zurich last week.
Teixeira's name is thought to appear on documents handed by Fifa to Swiss prosecutors in November 2014, which prompted the investigation by the Swiss Attorney General to conclude that "money laundering" and "criminal mismanagement" had taken place in the 2010 vote that awarded the 2018 and 2022 World Cups to Russia and Qatar. Teixeira was one of the 22 members of Fifa's Executive Committee that took part in that vote.
Jerome Valcke continues to deny all involvement in a $10m payment made by Fifa on behalf of South Africa's World Cup Organising Committee to the disgraced Trinidadian former football administrator Jack Warner, which US authorities maintain was a bribe. That payment is now being investigated by South African police.
Warner appeared on television in Trinidad and said he will reveal all he knows about Fifa corruption. He also said he was in fear of his life. Warner is one of 14 people already charged in the US as a result of the FBI inquiry.
Join our new commenting forum
Join thought-provoking conversations, follow other Independent readers and see their replies