Fifa corruption: Julio Grondona, who died last year, 'authorised' $10m payment despite reports claiming Jerome Valcke gave the approval
Grondona died last year and Fifa say he authorised the payment, but the New York Times claims current secretary general Valcke is behind the $10m 'bribe'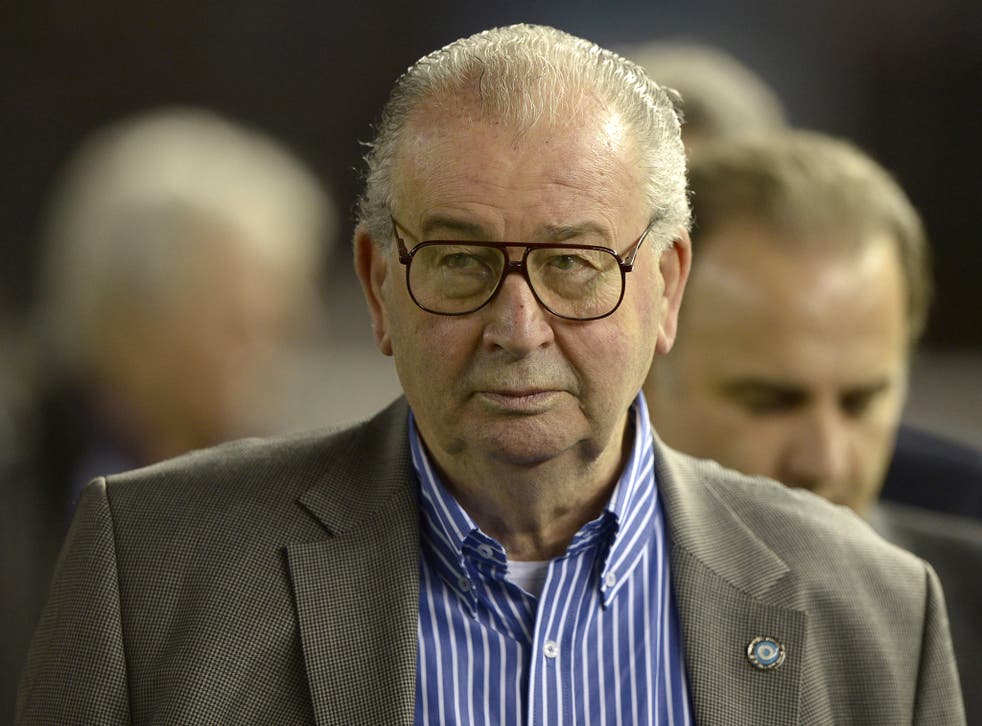 Fifa has claimed that Julio Grondona was the person who authorised the $10m payment to disgraced former vice-president Jack Warner and executive member Chuck Blazer which is at the heart of the corruption scandal that has rocked the football world.
Reports on Monday night accused current Fifa secretary general Jerome Valcke as the man who sanctioned the payment from Fifa's Swiss bank account to the American account that was controlled by Warner.
However, in an email sent to the Press Association, Fifa have said that Grondona, the former finance chief of Fifa and close friend and ally of president Sepp Blatter, was behind the payment. Grondona died last year at the ahe of 82, having been part of the Fifa executive member for 26 years.
The Fifa bigwigs facing charges

Show all 14
The email, sent from Fifa spokeswoman Delia Fischer, said: "USD 10m was authorised by the then chairman of the Finance Committee and executed in accordance with the Organisation Regulations. Payments of this level require the approval of the FIFA Finance Committee."
The New York Times reported that the federal authorities investigating alleged widespread and long-term corruption at Fifa believe that Valcke caused the payments to be paid. Yesterday Valcke cancelled a trip to Canada for the Women's World Cup "due to the current situation" Fifa finds itself in.
"It is important that he attend to matters at Fifa's headquarters in Zurich," a Fischer added.
Fifa have also denied that Valcke, nor any other senior Fifa officials, were involved in the payment.
Grondona was president of the Argentine Football Association from 1979 until his death in July last year, and was described by Blatter himself as "a lifelong friend" after death.
Seven current Fifa officials were arrested last Wednesday as part of a dual investigation into corruption allegations, just two days before the Fifa Congress voted Blatter in to a fifth term as president.
The United States indictment, claims that the $10m dollar payment was a bribe in order to buy Warner and Blazer's votes for South Africa for the 2010 Fifa World Cup.
The indictment states: "On January 2, 2008, January 31, 2008 and March 7, 2008, a high-ranking FIFA official caused payments of USD 616,000, USD 1,600,000, and USD 7,784,000 - totalling USD 10 million - to be wired from a FIFA account in Switzerland to a Bank of America correspondent account in New York, New York, for credit to accounts held in the names of CFU and CONCACAF, but controlled by the defendant Jack Warner."
South Africa's World Cup bid team have insisted that there was no wrongdoing whatsoever on their behalf.
Join our new commenting forum
Join thought-provoking conversations, follow other Independent readers and see their replies