Gareth Southgate gives Tottenham defender Eric Dier his blessing to leave England Under-21 set-up to 'work on his game' as central defender
Dier has played at right-back for Tottenham this season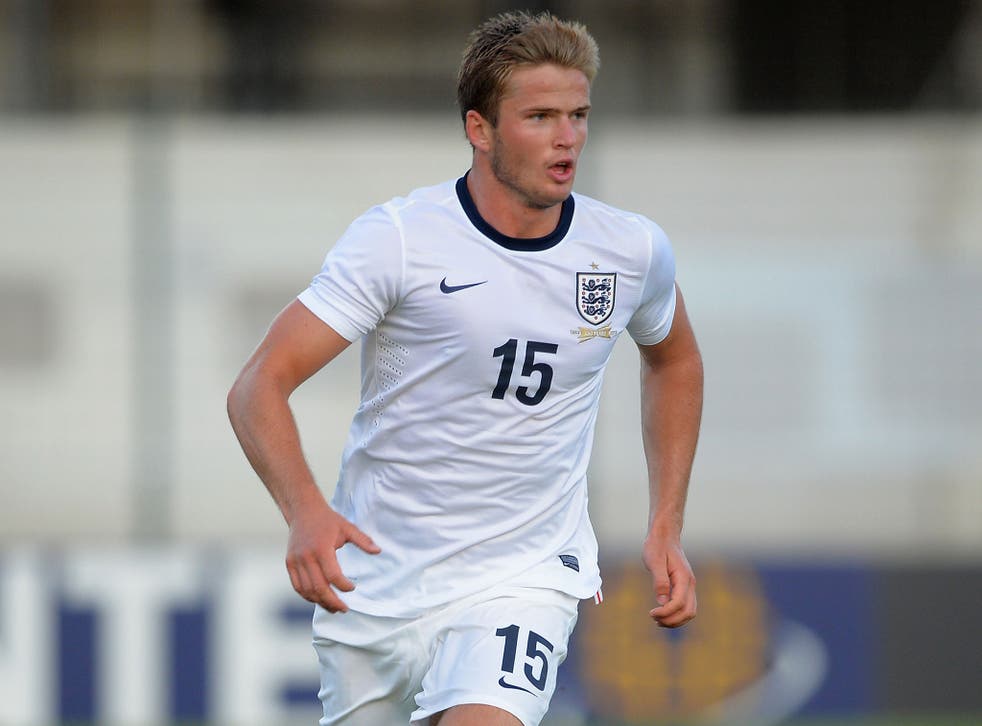 Gareth Southgate has given his blessing for Eric Dier to step out of the current England Under-21 set-up so that he can work on establishing himself as a central defender.
The Tottenham Hotspur defender has played right-back for club and country this season but arranged a meeting with Southgate, the England Under-21 head coach, and his father to ask to be left out of the squad for the friendlies with Portugal, at Turf Moor, Burnley tonight, and away to France on Monday so that he can spend more time at his club working on his preferred position.
In contrast to notorious drop-outs from the U-21s in recent years – David Bentley opted out of the 2007 finals in the Netherlands citing tiredness while Stuart Pearce, the previous U-21 coach, said Phil Jones did not want to compete in Israel 2013 – Southgate sympathises with Dier's situation.
"We had quite a mature conversation about it," Southgate said. "There are parts of his game he wants to work on and long term we both agree he'll probably end up a centre-back. He wants to work on establishing himself at Tottenham as a centre-back.
"Longer term, that's where he feels he's going to be strongest. And, without wishing Mauricio [Pochettino] a problem, I think I agree with that."
Southgate said there will be no black mark against the 20-year-old. "It was quite refreshing actually," he said. "It's unusual. You don't get many players who say I know what I need to go away and work at.
"I've had other scenarios where people have elected not to come. And they're not here. But this is different. I'm totally comfortable with this.
"We have to be very clear about this. The player has said that he wants to work at his game. He feels that is best served by time on the training ground. When he plays with us, we are preparing for a fixture every three days.
"Back at his club, he will work on different types of training. In no way has he said, 'I don't want to be involved'. I'm sure if I picked him, at right-back or wherever, he would have come."
Southgate said there was no danger of the former Sporting Lisbon player wanting to switch to play for Portugal, for whom he would be eligible through residency. Ironically, Dier is likely to be recalled at right-back by the under-fire Spurs manager as Kyle Naughton was sent off in Sunday's 2-1 defeat by Stoke City and Kyle Walker is still injured.
England (possible; 4-3-3): Butland; Jenkinson, Gibson, Keane, Garbutt; Carroll, Chalobah, Hughes; Redmond, Kane, Ings.
TV: live on BT Sport (ko 7.45pm)
Join our new commenting forum
Join thought-provoking conversations, follow other Independent readers and see their replies