Head coach Erik Hamren labels Sweden players 'cowards' after Ukraine defeat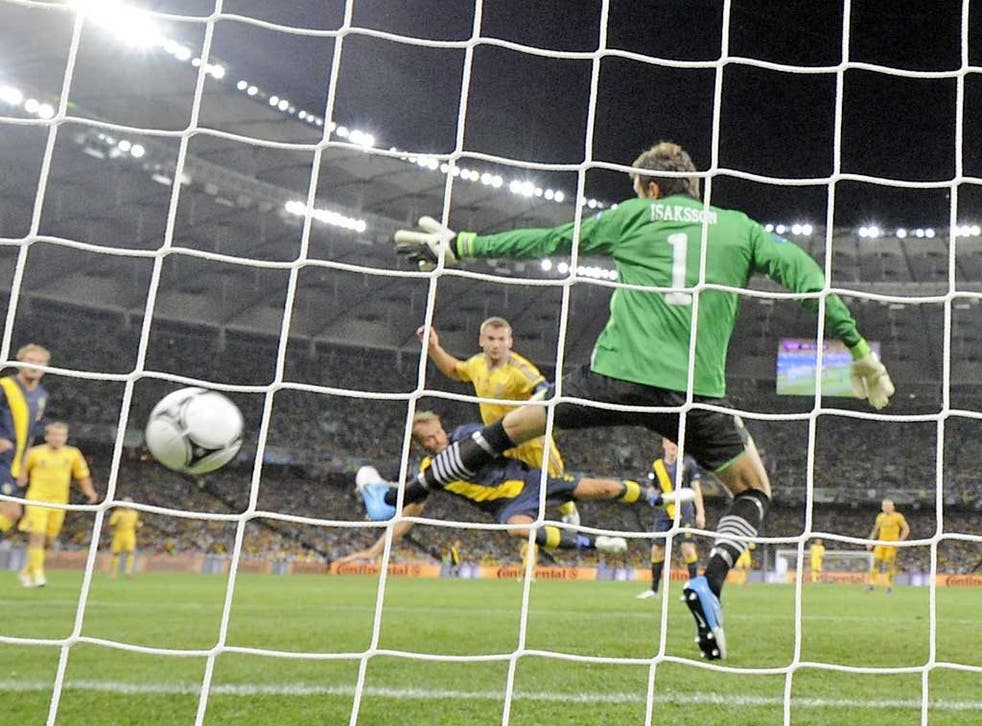 Sweden will prepare for Friday's Euro 2012 showdown with England burdened by a scathing assessment from coach Erik Hamren.
Hamren branded his players "cowards" following last night's 2-1 defeat by co-hosts Ukraine in Kiev.
Zlatan Ibrahimovic opened the scoring for Sweden the 53rd minute, but their lead was short-lived as Andriy Shevchenko struck twice in quick succession.
The performance will have encouraged England, who drew with France yesterday, ahead of the Group D rivals' clash in Kiev but Hamren was far from impressed.
"We're not reaching the level we want to and that's my responsibility as a coach," he said.
"We didn't show the courage we were supposed to. Only five or six players did. We all need all the players doing that.
"We were cowards in the first half and should have done more. I'm not happy with the team, I was expecting more.
"The players do want it very much, but we should have scored with the three last chances we had.
"I'm not sure the Ukraine were much better in the first half either, it was very nervous and there were a lot of mistakes from both teams.
"We have to regroup together. We're not happy about this because we were pushing for a better result. We have a lot to work on and talk about."
Andriy Shevchenko, 35, felt the years fall away after producing two superb finishes to place the Ukraine at the top of Group D.
"I feel that I'm 10 years younger," said Shevchenko, who rejoined Dynamo Kiev in 2009.
"I want to say thank you to everyone who has worked with me over the past six months.
"I couldn't imagine that I'd be able to play because I had lots of problems with my knee and back.
"Lots of people gave me support and I must thank them because I'm in good condition.
"It's a great day for the Ukraine. We should go through this group, but we expect two more very tough games (against France and England)."
PA
Join our new commenting forum
Join thought-provoking conversations, follow other Independent readers and see their replies