Italy vs Sweden reaction: Conte hopes victory and qualification will raise the confidence of Italian 'flat tyres'
Eder goal gave Italy 1-0 win over Sweden to take them through to the last sixteen at Euro 2016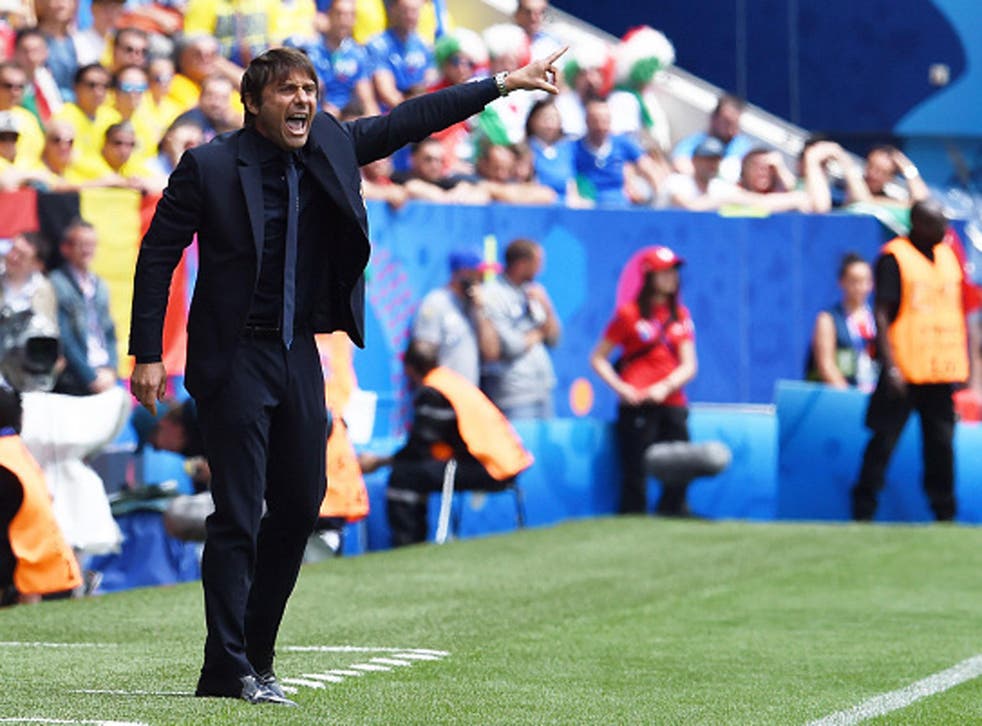 Antonio Conte said he hoped qualifying for the knock-out stages would fill his Italian team with confidence after a 1-0 win over Sweden ensured their passage.
Italy have fallen at the group stage in three of the last six tournaments they have contested and not won the second match since Euro 2000 and, said Conte, "everyone was anxious in the first half, there were skeletons in the closet, phantoms, ghosts from the past, that affected their performance.
"The group feels the burden of representing the country, particularly at a tricky time for the country. Winning breeds confidence and self-esteem. I hope these two wins will raise our confidence, at the start [of Euro 2016] they were a bit flat, like flat tyres, we are trying to pump them up each game.
"Now we have qualified with a game to play. Who would have said that beforehand? We should be very pleased. Very few people would have envisaged us being through after two matches - a lot of people did not think we would get out of the group."
Conte said he would now rest players in the final group game - which could be to the benefit of their opponents next Wednesday, Republic of Ireland.
"I won't make wholesale changes," he said, "I will pick a side to win the match, but also to to rest players."
The Irish can be guaranteed to present a bank of green shirts in Lille. Conte wants the Italian fans to display a similar phalanx of blue.
Here the Swedish contingent were much more visible and Conte said: "I want our fans to put on a blue shirt. When you see the other side all in yellow it is wonderful.
"It does not have to be the official team shirt, a normal blue tee shirt if you will, but it would be great for players to see that. We have 9,000 fans here but they looked quite dispersed."
Join our new commenting forum
Join thought-provoking conversations, follow other Independent readers and see their replies