Cruyff turn: Twitter users reminisce about the first time they tried to pull off the sublime piece of skill
The Dutch legend brought the sublime piece of skill to the world during the 1974 World Cup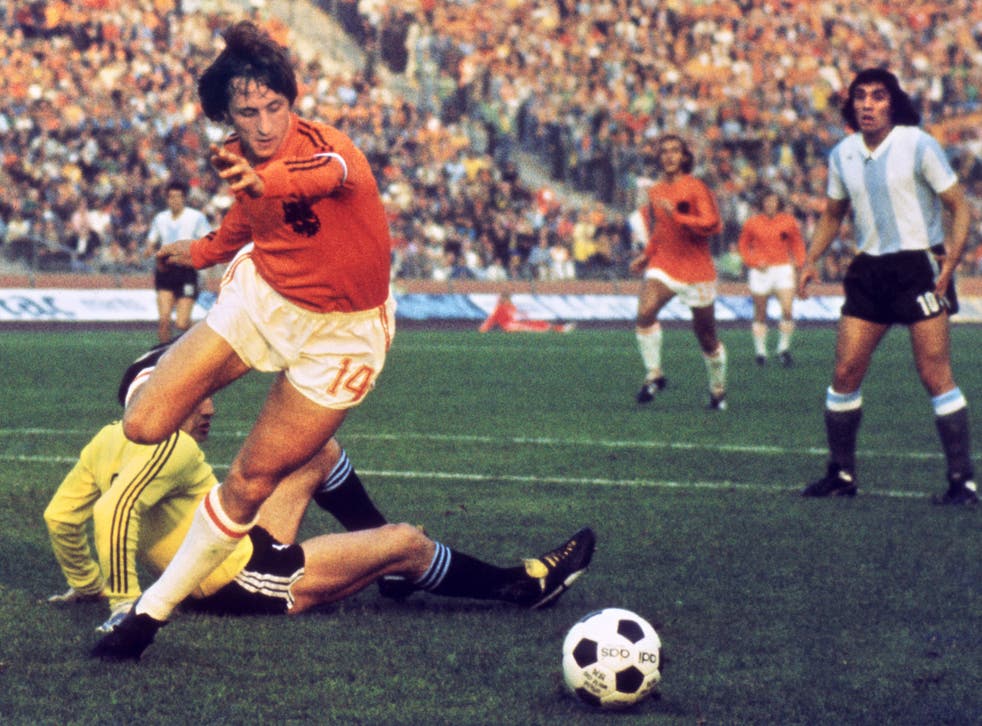 Johan Cruyff has died of cancer aged 68.
The Dutch legend will be best known for inventing a sublime piece of skill which he showed to the world during in the 1974 World Cup, when bamboozled the Swedish defender Jan Olsson during the goalless group stage draw.
The trick involved Cruyff looking one way to pass or cross the ball, but then dragging the ball behind his planting foot with the inside of his crossing foot, then turning 180 degrees and accelerating away from the defender.
WATCH: THE CRUYFF TURN
Twitter users have been quick to reminisce about the first time they tried to pull off the magical piece of skill.
Cruyff began his career with Ajax, before going on to star for Barcelona, guiding the Spaniards to the La Liga title in 1973/74.
Join our new commenting forum
Join thought-provoking conversations, follow other Independent readers and see their replies