Joleon Lescott sees signs of England progress despite Euro 2012 exit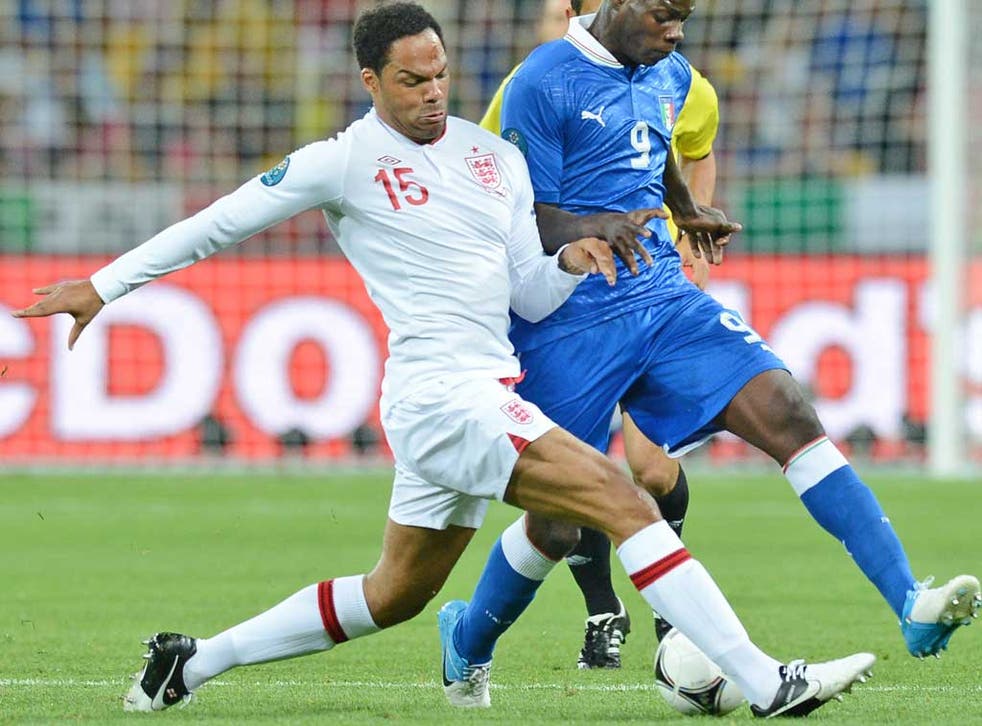 Defender Joleon Lescott believes England are moving in the right direction despite suffering more penalty shoot-out despair in their Euro 2012 quarter-final with Italy last night.
Roy Hodgson's side went the same way as the England teams in the 1990, 1998 and 2006 World Cups plus the 1996 and 2004 Euros in exiting tournaments on penalties.
But Everton player Lesoctt is not of the viewpoint that England over-achieved in reaching the last eight before being beaten 4-2 on spot-kicks after a goalless 120 minutes.
He said: "A lot was made before the tournament about how far we could get and in every performance we have shown pride and passion and that is what the England fans wanted to see.
"Is the quarter-finals the level England are at? Definitely not. We were confident coming into the competition, with the players we've got in the team.
"They are at the top of their game and some of them are the best in the world in their position.
"I think a quarter-final is the least of our expectations and progression has been made from the last tournament.
"It is disappointing to be going home but, as soon as we've licked our wounds, we can look back and feel we've made the nation proud."
But Lescott is aware of the need for England to conquer their penalty hoodoo.
He said: "Everyone is disappointed with the way it happened.
"The penalty shoot-out was nerve-wracking and a lot of credit goes to the boys who stepped up and put their name forward to take a penalty.
"It's one of those things we need to get past, and it's probably more mental than anything else.
"You have to blank things out to go through in a penalty shoot-out."
PA
Join our new commenting forum
Join thought-provoking conversations, follow other Independent readers and see their replies