Lionel Messi does a 'Ramsey' and unveils a rather questionable looking haircut
First Aaron Ramsey, then Marouane Fellaini and now the Barcelona star too...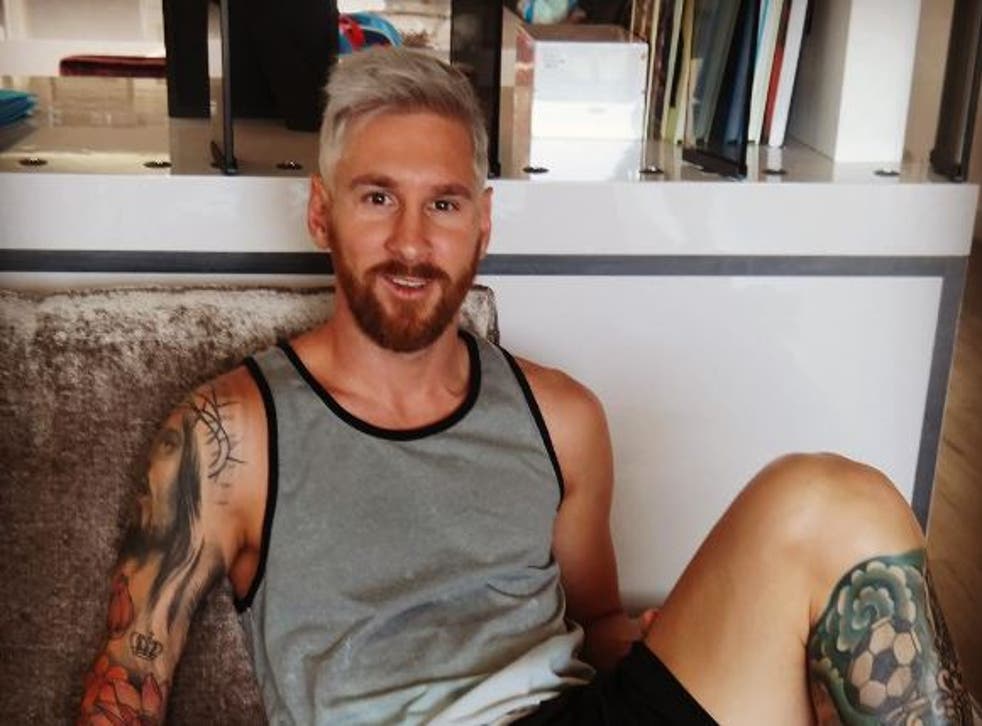 Lionel Messi is the latest footballer to sport a rather questionable looking haircut following what has been a turbulent summer for the player.
Not normally known for his outlandish hairdos, the Argentine has decided to throw caution to the wind and has dyed his hair silver. Yes, silver.
Messi's partner Antonela Roccuzzo first shared the footballer's new look on Instagram and it's safe to say that it hasn't gone down too well in the world of social media.
The Barcelona star now joins a growing number of footballers who have bleach dyed their hair, including the ever-stylish Aaron Ramsey, Marouane Fellaini, Samir Nasri and Phil Jones.
What prompted the sudden change in style remains to be seen.
It's not exactly been the best of summers for the 29-year-old who retired from international football after losing to Chile in the Copa America before being found guilty of tax fraud.
Could Messi be looking to reinvent himself after a torrid couple of months then? Quite possibly. Fresh trim, fresh start…
Join our new commenting forum
Join thought-provoking conversations, follow other Independent readers and see their replies