Luis Suarez bite: Let's move past the shock value and get some perspective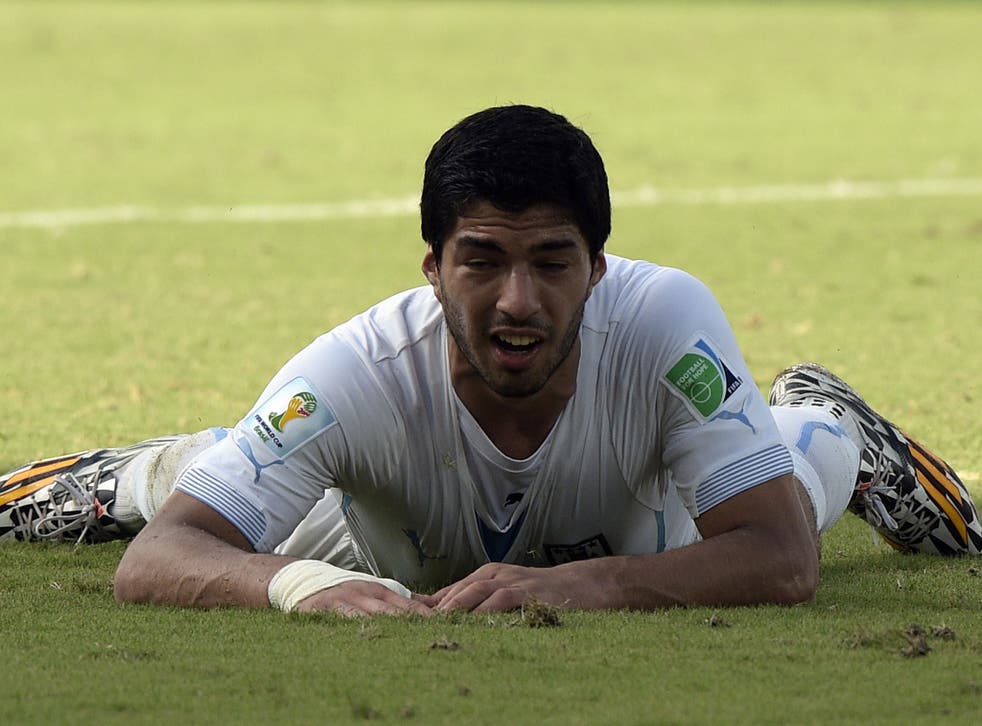 Danny Mills would send him to jail, Alan Shearer would ban him worldwide for "as long as I could", which under Fifa statutes is two years. What heinous crime could Luis Suarez have committed to prompt such a response from two players who were not exactly shrinking violets on the field?
He bit someone.
He did not fix a match, which strikes at the very heart of sport. He did not use performance-enhancing drugs, which is the most insidious form of cheating. He did not go over the top and break an opponent's leg, or shatter an opponent's nose or cheekbone with an elbow. He did not attack a referee (he has done that, head-butting an official, but that was 11 years ago when he was playing youth team football at 16 and he received a long ban).
In my mind these are all worse acts than biting an opponent, especially given it was in the heat of the moment, and he did not pursue the act long enough to draw blood.
What he did was disgusting and horrible, sets a terrible example and would be deeply unpleasant to be a victim of. But Giorgio Chiellini played on. If Suarez had broken his leg with a reckless, even premeditated tackle (it happens) he would have been out until Christmas.
Suarez needs psychiatric help, not a jail sentence. He deserves to be banned, ideally for the duration of the World Cup with a longer sentence suspended on condition he has professional treatment, but is his offence really deserving of a longer ban than a player who has threatened the livelihood of another? It is the shock value, and the recidivism, which has accounted for the publicity and outrage.
Luis Suarez: His controversial career in pictures

Show all 28
There is also, clearly, a cultural issue. In Italy, according to a SkyItalia reporter, they are more interested in assessing who is to blame for the Azzurri being out of the World Cup at the group stage (Mario Balotelli appears to be receiving more blame than Suarez). In Brazil the incident seems to be regarded as comedy rather than horror.
In England, however, Suarez is beyond the pale. Diving, biting, cheating: he fits our stereotype of the South American footballing bad guy, the latest in a long line stretching back past Diego Maradona to Antonio Rattin. There is also a place, it should be said, for lovable South Americans, such as Ossie Ardiles, Gus Poyet, and all things Brazilian.
And yet, if the behaviour of Uruguayan Suarez is so reprehensible, how is it Dylan Hartley is still being picked for England's rugby union team? The hooker was banned for eight weeks for biting the finger of Ireland's Steven Ferris in a Six Nations international in 2012 – and a finger is rather more vulnerable than a shoulder. Nor was it his first, or last, offence. In 2007 Hartley was banned for six months for eye gouging, which, considering the possible consequences, is far worse than nibbling on a shoulder. He was also banned for punching an opponent and for abusing a referee. Last week this serial offender started for England against New Zealand, his 56th cap. No one seemed to be outraged.
Join our new commenting forum
Join thought-provoking conversations, follow other Independent readers and see their replies