Marcus Rashford likely to miss out on England's Euro 2016 squad, admits Roy Hodgson
The 18-year-old striker has scored seven goals in 13 appearances since making his debut for United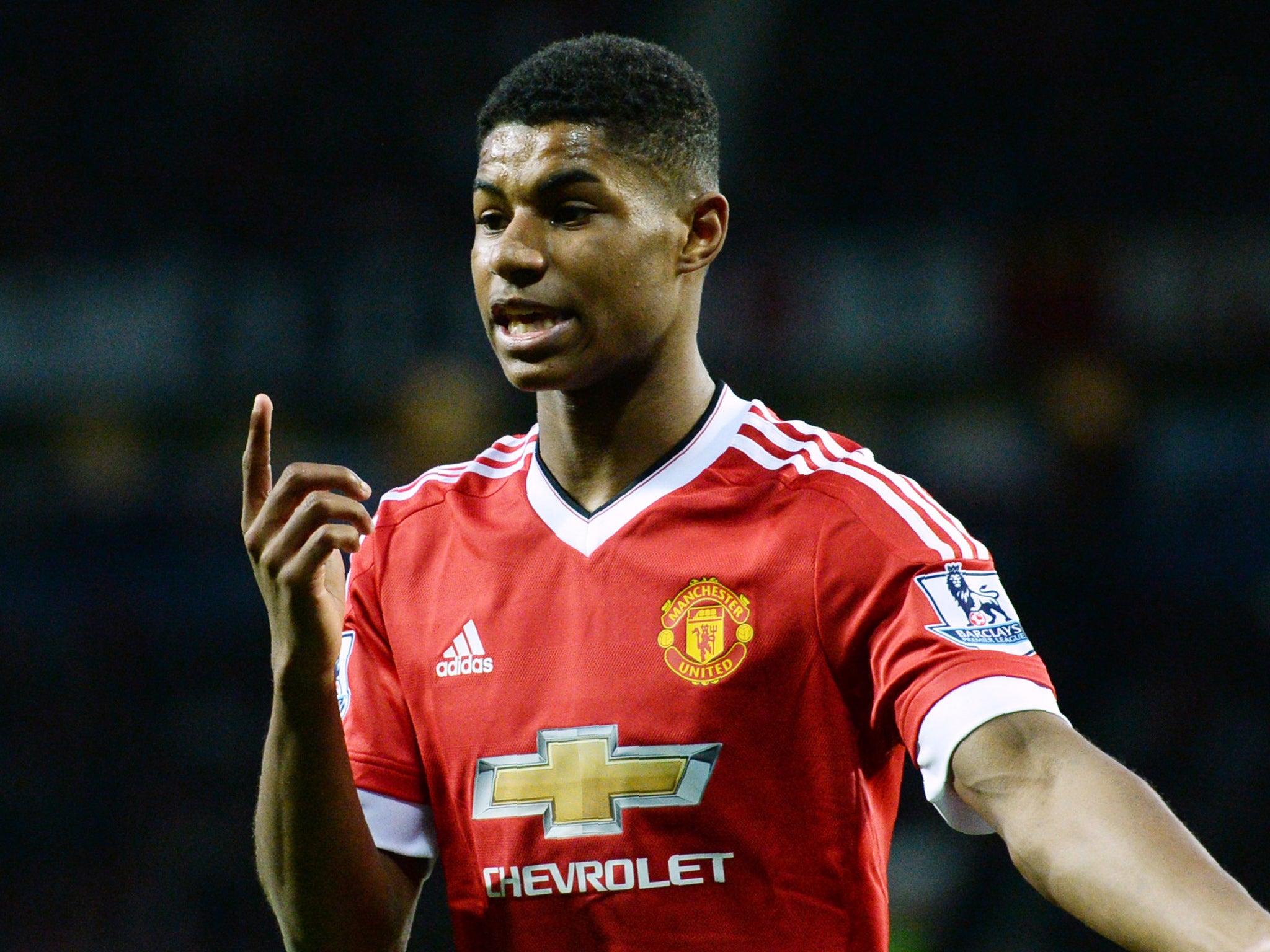 Roy Hodgson has admitted that Marcus Rashford has progressed beyond being a surprise element at Manchester United and is now facing a glittering England career – but only after Euro 2016.
England manager Hodgson is set to name his 23-man squad for France 2016 on May 12 and there will be a place in the travelling party for captain Wayne Rooney, regardless of concerns over his form and fitness in recent weeks at Old Trafford.
But Rashford, 18, is now likely to miss out on making a late entry into the squad, despite bursting onto the scene at United with seven goals in 13 appearances since making his debut with two goals in the 5-1 Europa League victory against FC Midtjylland in February.
The Manchester-born forward has retained his place in Louis van Gaal's team and scored decisive goals in victories against Arsenal, Manchester City and West Ham United.
But Hodgson believes that France will come too soon for Rashford, even though he admits to being impressed by his performances for United.
"I am sure that if there were enough spaces available and if we were taking 30, we'd certainly probably be considering him (Rashford)," Hodgson said. "But when it's 23 and we've already got a bit of a headache with the front players, in terms of who can we take, who we might have to leave out to put another one in there, who is 18 years of age, is asking a lot.
"I have been impressed with him, but as far as the senior national team is concerned, I think it would be a very bold decision to put him in and I think it would mean possibly leaving someone behind who at the moment, in my opinion, has more reason to be called up.
"But you never know. The fact is it would be foolish as well to say 'no, no, he's not ready - he can't do it'. I am sure he could do it."
Rashford's awareness and ability to create opportunities for team-mates has been a central factor in Van Gaal's decision to keep the England U-20 forward in his team, even with Rooney fit again to reclaim his place.
And Hodgson admits that the forward's success in sustaining his form over two months offers proof that he is capable of becoming an England regular in the future.
"He has kept his place in the United team and that's the crucial factor," Hodgson said "He wouldn't have kept his place in the team if Louis van Gaal didn't think he was worthy of a place in the team, so he has definitely gone beyond that (surprise element).
"Does he have a very bright future? Is it inconceivable that he could go with England? No, it's not inconceivable.
"But it looks unlikely to me, with the current players we've got and the competition for places in that area of the field.
"With the squad, you have three goalkeepers and most people would agree that seven is a minimum on the back players.
"So there's ten of your places gone for starters, so you've left with 13 places and that's for all your midfielders and forwards."
Join our commenting forum
Join thought-provoking conversations, follow other Independent readers and see their replies