Montenegro v England: Hard work will tip the balance in pivotal match insists Roy Hodgson
Manager puts faith in well-organised side as his reign reaches early defining moment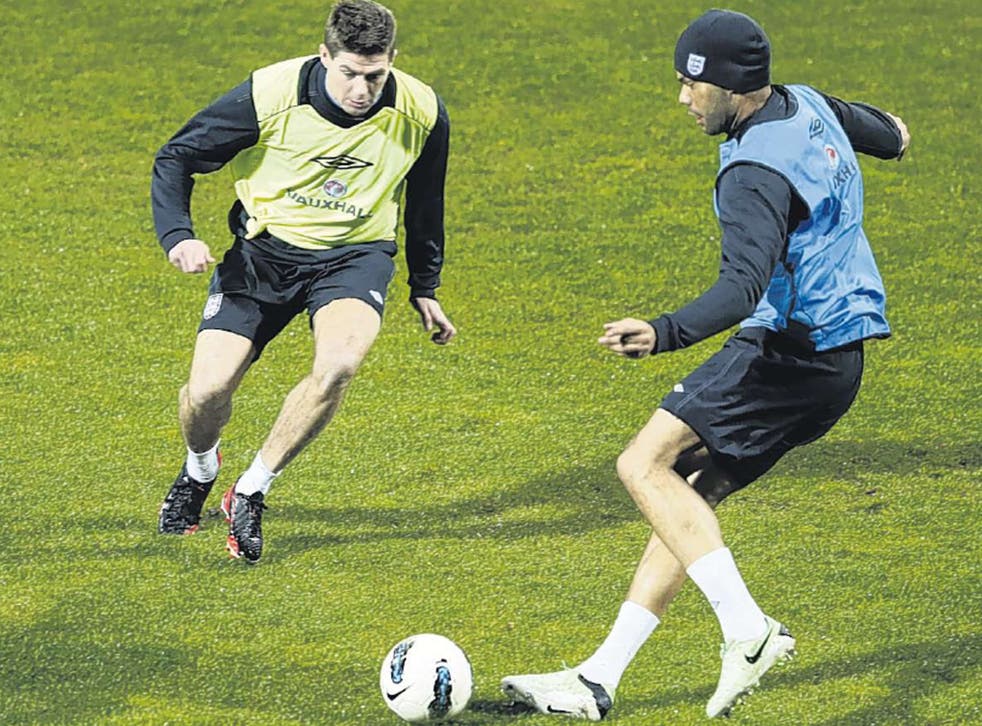 A year ago today, Roy Hodgson saw his West Bromwich Albion team lose 3-1 at home to Newcastle United, in a run of six league games without a win. They were 14th in the table and by the end of April, via a famous win at Anfield, the Football Association was fitting him up for the famous blazer. These days the games do not come so thick and fast, but the scrutiny has intensified immeasurably.
After a couple of false starts at home to Ukraine and in Warsaw against Poland, the qualifying campaign for the 2014 World Cup finals reaches some kind of tipping point tonight for Hodgson in Podgorica. He has stuck steadfastly to the rule that the final four qualifiers after this will be just as important but, whatever happens, the tone for the final seven months of the campaign will be set.
Tomorrow night, we get to see Hodgson's England as they really are. Not with all the players he hoped would be available, but then when is that ever the case in international football? He still has many of the big guns at his disposal and is well-served everywhere apart from a shortage of experienced cover at centre-back. So how will it look?
A victory would give England lift-off. It would move them to the top of Group H. With three of their remaining four qualifiers at home, the smart money would be on them taking the top spot and automatic qualification for Brazil next summer. But Hodgson has done nothing to suggest that a draw, which would leave them within two points of Montenegro with the home fixtures still to come, would be a bad result either.
What is a Hodgson England team? Since Euro 2012 the style has changed obviously, from the 4-4-2 formation that looked so flat-footed against Italy in the quarter-finals to the standard 2013 modern European formation of 4-2-3-1 (although against San Marino on Friday, he switched back to 4-4-2). Hodgson, however, always rails against the categorisation of his formation for reasons that are not always clear.
You can follow all the action from tonight's game on The Independent with our live blog by clicking here.
In his press briefing yesterday he again pushed back against attempts to define his team structure, preferring instead to talk about the "principles" he has instilled in the players "irrespective of whether you [the press] would have us playing 4-4-2 or 4-3-3 or 4-5-1". There was pointedly no mention of the 4-2-3-1 system which most regard as the way his teams line up.
"[Tuesday night] is all about us doing the things we pride ourselves in doing well," he said. "One of those will be our defending. We will be working hard to get behind the ball when we lose it, we will be working hard to close people down.
"We will be working hard to try to squeeze the game and not give their technical players a chance to show off all their skills without any opposition. When we get the ball we hope to get forward quickly to start passing the ball in areas where we will hurt them." Hodgson often rails against passing for passing's sake and yesterday was no different.
This will be a busy England team, hard-working and well-organised, that will compress the play and try to stop Montenegro's better players settling on the ball. It was difficult to get away from the feeling yesterday that Hodgson would be content with a draw. In fact, at one point he said that the spirit of the group could even withstand a defeat "and get on with it and put things right".
The problem is that lose and England could be eight points behind Montenegro, who face Ukraine at home in June, by the next time Hodgson's side play a qualifier. With the greatest respect to a country with a population only slightly smaller than that of Sheffield, who punch above their weight remarkably, there is no way that England can lose in Podgorica and still consider themselves serious contenders should they qualify for the World Cup in summer next year.
As for the team itself, Hodgson is likely to stick with Tom Cleverley, a favourite of his, in the hugely influential No 10 role behind Wayne Rooney. With Danny Welbeck and Michael Carrick also expected to come back into the side, that would make it five Manchester United players in the starting XI. James Milner is widely tipped to take the place of Alex Oxlade-Chamberlain on the right side of midfield. No surprise there, Milner has started every qualifier bar the two against San Marino.
Hodgson's team does define him in many ways. Welbeck on one side, Milner on the other: the yin of attacking flair with the yang of sober duty. Hodgson is shrewd, a great hedger of bets whose teams are too well-organised ever to be well-beaten. In qualification that should be enough. At the tournament you still wonder if they will make an impression.
Today he defined his style thus: "I like to see teams who pass the ball well, I like to see teams with good movement, I like to see teams that recover positions. I like to see teams that work hard when they lose the ball.
"I guess I am pretty much in that 99.9 per cent of all coaches in that respect. There are very few who don't go down that line. I am not suggesting I am any different to anyone else."
There was an earthquake in Podgorica early this morning, although few who were already up and about by then said that they noticed it. One does not expect that England are about to shake the world, but as long as they do not lose it sounds like that will be considered satisfactory – for their manager in particular.
Join our new commenting forum
Join thought-provoking conversations, follow other Independent readers and see their replies