Physiotherapist questions Rio Ferdinand's decision to take flight to Qatar
Manchester United defender pulled out of England squad amid fitness concerns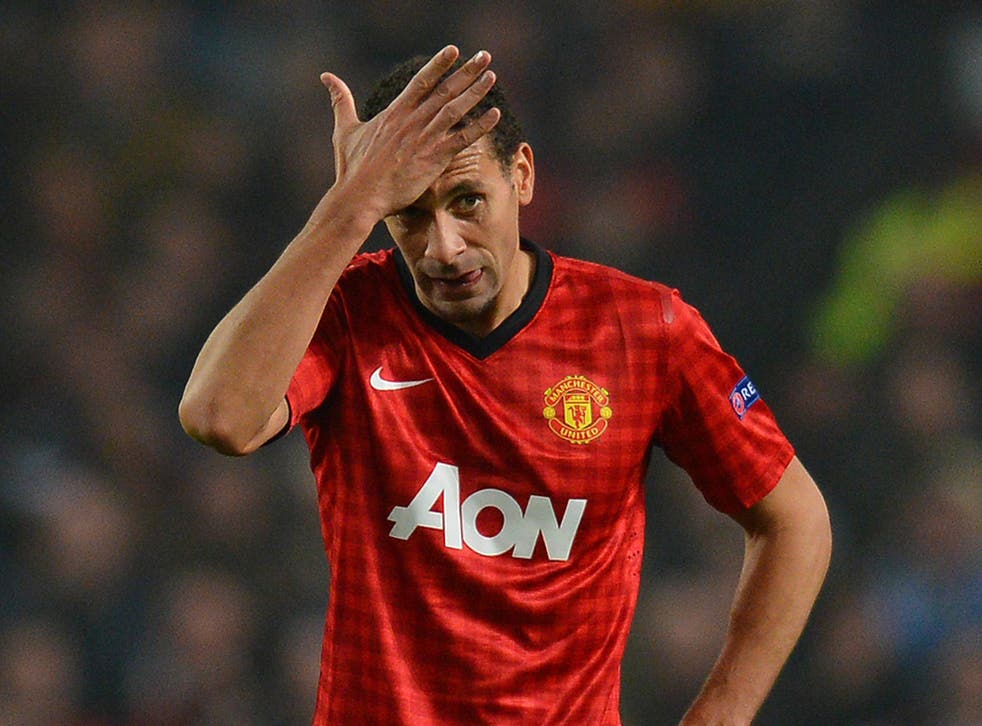 A chartered physiotherapist has questioned the wisdom of Rio Ferdinand's decision to fly out to Qatar in the wake of his withdrawal from the England squad.
The Manchester United defender turned down the chance to add to his 81 caps after being called up to Roy Hodgson's squad for the World Cup qualifiers against San Marino and Montenegro in order to follow a pre-planned fitness routine.
The 34-year-old courted controversy after flying out to Doha to visit the Aspire training academy and then appear as a pundit for Al Jazeera television in the Gulf state for the San Marino match tomorrow night.
The trip will involve a 15-hour round trip and seems to be ill-advised given United boss Sir Alex Ferguson has repeatedly spoken of Ferdinand's battle to overcome a long-standing back injury.
Matt Todman, a physiotherapist with London-based Six Physio who has worked with many elite athletes, believes Ferdinand has made an odd decision.
"Anyone who is serious of making the best chance of a recovery or having less pain, you wouldn't advise them to go on a trip they didn't have to make," Todman told Press Association Sport.
"It is contrary to sensible advice.
"He's an elite-level athlete and he doesn't need rest. His job is not like yours or mine sitting in front of a computer all day, he needs to keep moving. That is what he's used to doing.
"The problem is if you don't move and you're enclosed in a cabin - even if it's in first class - for the eight or nine hours getting there, it's actually a very unusual thing to do considering you've got a bad back."
Todman cited sitting down for a long period of time as something that can aggravate a chronic back problem in more ways than one.
"If you sit down for anything more than five hours, I think your body changes to that so shorter flights are much more doable because you could sit down for 90 minutes and get up once and move around and then sit down again," he said.
"But if you're looking at north of five hours then there's an awful lot of change going on and even the time zone change. It's not only about just being static - and I'm sure he'll have a flat bed - but actually your whole body is being turned upside down.
"And that's why, when you do get there... you don't feel on top form.
"If you don't feel on top form you're going to have worse posture and be in more pain with it."
Ferdinand's call-up was his first to the national team since he won his 81st cap in a Euro 2012 qualifier at home to Switzerland in June 2011.
And this morning, the former West Ham and Leeds centre-back, who sometimes stands up for the duration of the flight on Champions League trips, defended his decision.
He wrote: "1) Flown out for some pre-planned downtime...with a bit of punditry thrown in for a game I would have watched anyway.
"2) No different from what I done on the last 10day international break...thank you guys.
"Haters are gonna hate...also assume everything...although it must be the gospel truth based on assumptions!"
PA
Join our new commenting forum
Join thought-provoking conversations, follow other Independent readers and see their replies