Players' use of caffeine pills to boost performance is ridiculous, claims expert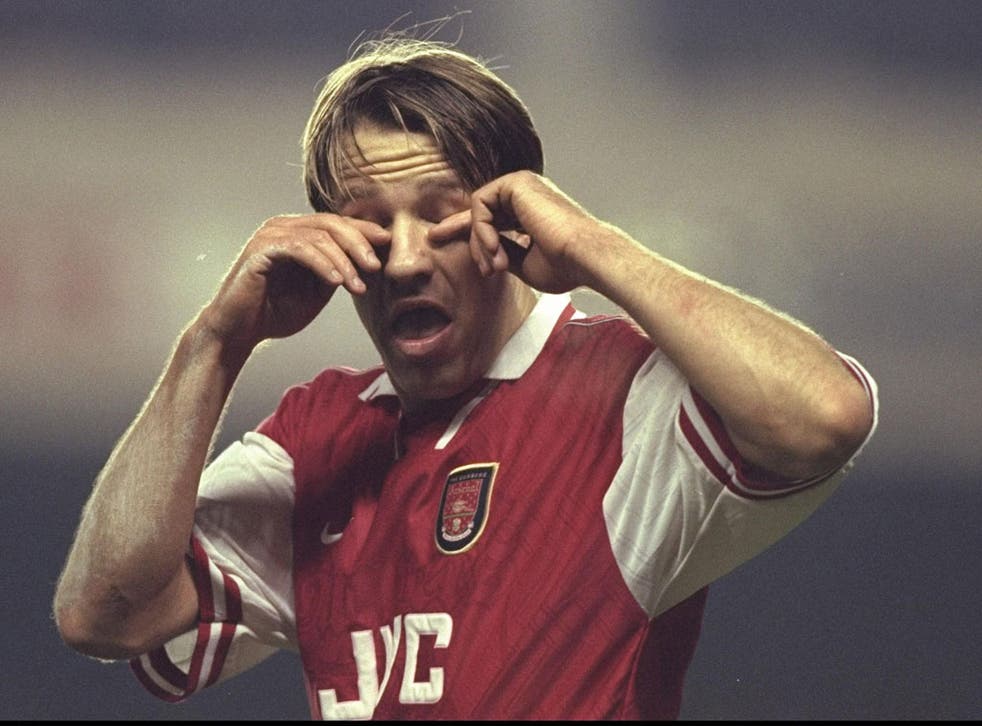 The disclosure that England players used caffeine tablets before Tuesday's postponed World Cup qualifier against Poland – and then required sleeping pills in order to allow them to sleep – was met with bemusement and dismay yesterday by experts in sports medication.
Testing positive for excessive levels of caffeine was only removed from the prohibited list by Wada, the World Anti-Doping Agency to which the Football Association is affiliated, in 2004. Since then there have been anecdotal accounts of players using caffeine as a stimulant before matches but no suggestion that it was widespread.
In his recent autobiography, How Not To Be A Professional Footballer, the former Arsenal and England winger Paul Merson claimed that he was given a caffeine tablet under the supervision of Arsène Wenger. "It was pure caffeine, the equivalent of 10 cups of Starbucks," he wrote. "My heart started racing, 30 minutes later that was still the case."
Arsenal have always denied that players were given caffeine tablets and said that Merson was given a multi-vitamin injection. Rio Ferdinand tweeted yesterday: "What's all the fuss with caffeine/sleeping tablets?? Players have used them for yrs before + after games without any fuss..."
The England right-back Glen Johnson told BBC 5 Live after Wednesday's 1-1 draw with Poland that some of the players had taken caffeine pills before the postponed World Cup qualifier and then had trouble sleeping.
He said: "It's been a kind of crazy couple of days preparing to play [on Tuesday] then living exactly the same day [on Wednesday]. It's been a bit strange and I don't think anyone has had to go through that before but it's part and parcel of being a professional and experiences.
"I'm not blaming that at all but it's obviously not done you any favours. Of course, it would be ideal to have played the game [on Tuesday]. For example, a lot of the lads take ProPlus [caffeine] tablets before the game and we all took that for the game then the game is off and no one can sleep. It's not ideal preparation but, like I say, I'm not blaming that for one bit. It was the same situation for them so it was just strange circumstances."
It is not clear how many England players took sleeping pills but Professor Colin Espie, a founder of the Sleep Centre at Glasgow University, which researches insomnia disorders, said that the cycle of caffeine and sleeping pills was a "ridiculous" practice for elite athletes. "Where a team should be performing at their peak and trying to improve their performance they start medicating people by giving them stimulants to increase their attention and focus," he said. "Then they have to give them sleeping pills because they have hyped them up too much.
"Your sleeping rhythms are like a pendulum. If it swings too much in one way it has to correct itself – and it's all over a night's sleep. It's absolutely ridiculous. There are much more effective way of encouraging sleep. If the players were all ready for a game that didn't take place there are ways of helping them relax without having to medicate
"If their habitual approach is to medicate, drugs in general will not enhance your performance and sleeping pills will not give you a good night's sleep."
Join our new commenting forum
Join thought-provoking conversations, follow other Independent readers and see their replies