Rene Higuita recreates the infamous scorpion kick on it's 20th anniversary
Higuita described the kick as 'a work of God'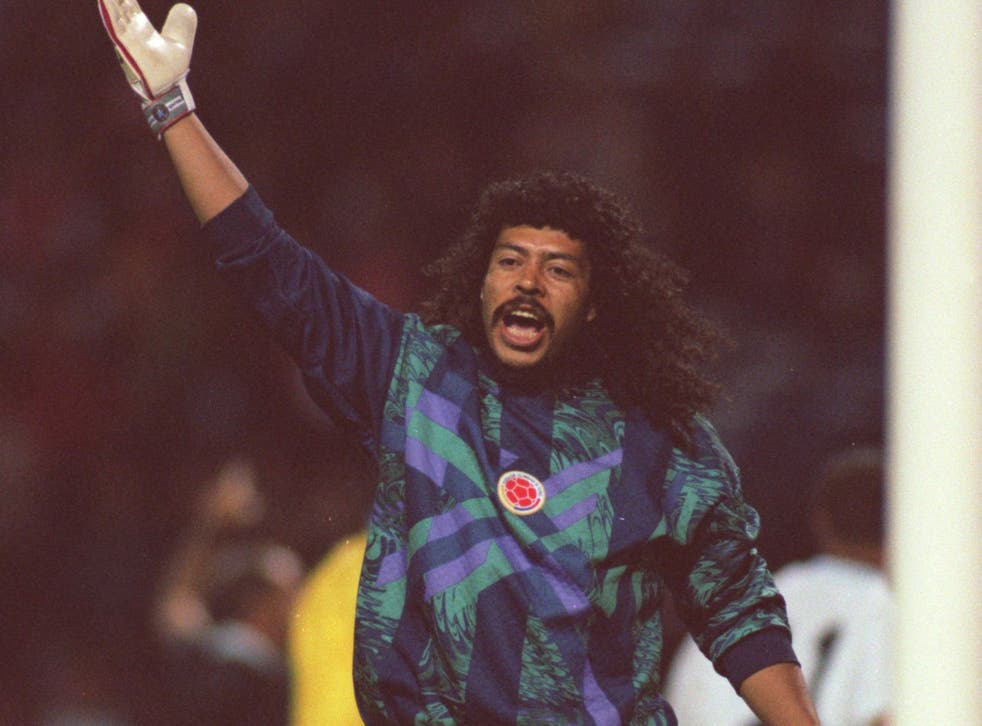 He's still got it!
On the 20th anniversary of the memorable scorpion kick, here is Rene Higuita recreating the "perfect" kick, but this time over a swimming pool.
Higuita famously saved a Jamie Redknapp shot at Wembley Stadium with a the acrobatic kick on his own goal-line, although the linesman had already flagged for offside.
The incident happened in the England's goalless friendly draw with Colombia at Wembley Stadium on 6 September 1995, as Terry Venables' side geared up for Euro '96.
Alongside the new video, Higuita wrote: "Many say that the scorpion was a stroke of genius, others irresponsible. For me it was a work of God and all of it: perfect
WATCH: HIGUITA RECREATES KICK
The Independent has launched a new football app! Live scores, in-game stats, breaking news, videos and push notifications are just some of the many features. Use the links below to download and get more from Indy Football...
iPhone
http://ind.pn/iphonefootball
iPad
http://ind.pn/ipadfootball
Join our new commenting forum
Join thought-provoking conversations, follow other Independent readers and see their replies