Sepp Blatter Q+A: What is the Fifa president accused of, could he go to prison, is Michel Platini implicated in criminality too?
Fifa president Sepp Blatter facing criminal proceedings as Swiss authorities 'interrogate' him and seize data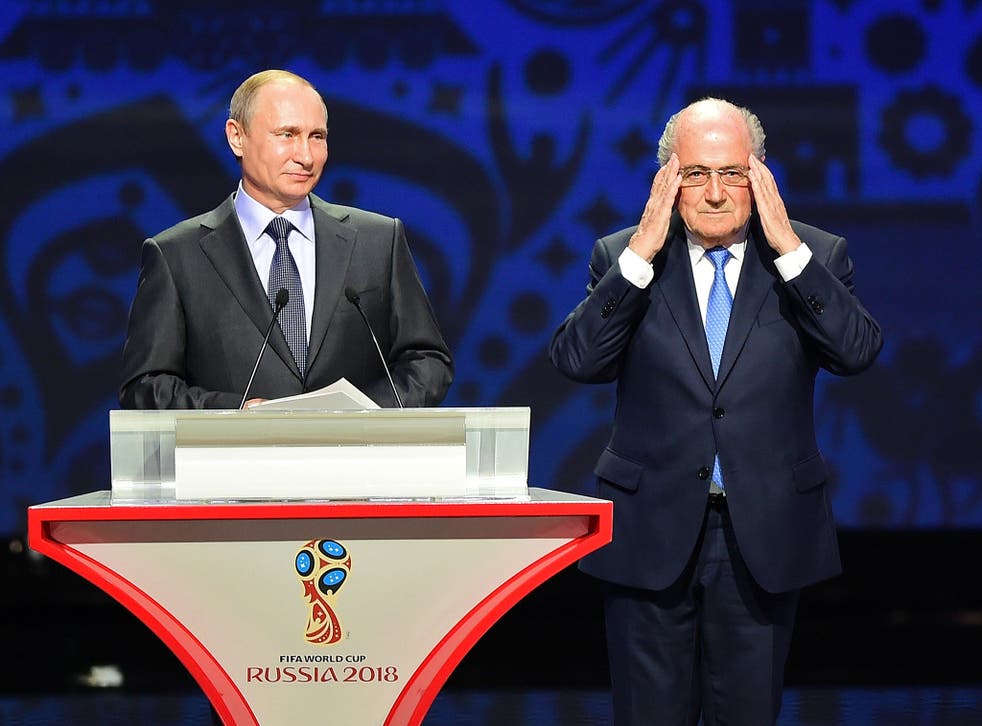 What is Sepp Blatter accused of doing?
Two things. One involves "criminal mismanagement" of Fifa's funds, and relates to a contract for TV rights signed with the disgraced former head of Caribbean Football, Jack Warner, a deal on which Warner later made £11m personal profit.
The other is more mysterious, and involves what the Swiss Attorney General calls an alleged "disloyal payment" of 2 million Swiss Francs (£1.4m) to Uefa Secretary General and Fifa Presidential hopeful Michel Platini.
It is the first time any of the allegations of corruption at Fifa have directly implicated the President who, it had been widely believed, was not personally involved in corrupt practices.
What is a "disloyal payment"?
In the world of financial crime, which this is, it is a payment made by an employee that is against the interest of the employer. As President of Fifa, Blatter is obliged to act in the best financial interest of the organisation. It is the Swiss Attorney General's view that this payment was made against Fifa's best interests.
Could he be going to jail?
The sentence for criminal mismanagement is up to five years in prison. Blatter's lawyer has said in a statement that he "once the details of the contract have been explained" it will be clear no mismanagement has taken place.
What does this mean for the American investigation?
There are two concurrent investigations into corruption at Fifa. The Swiss investigation, began only by looking into corruption in the 2018 and 2022 World Cup bidding process, which took place in 2010. But given the payment made to Platini was for work that took place between 1999 and 2002 it is clear it has widened its scope.
Two weeks ago US Attorney General Loretta Lynch, who is leading the separate US investigation, indicated that she expected more arrests to be made, but stopped short of naming names. Nor would she comment on whether Sepp Blatter was safe to travel to the United States.
But even before Blatter's investigation by the Swiss Attorney General was announced, he had already switched December's Executive Committee meeting from Japan- who have a formal extradition treaty with the United States - back to Zurich.
Is Platini implicated in criminality too?
He is understood to also have answered questions from Swiss investigators. As the beneficiary of a payment now alleged to have been illegal, he must explain exactly what this is about, or his attempt to become the next Fifa President will be over almost before it has begun.
Who else could become Fifa President?
Blatter's lawyer has indicated these revelations will not cause his client to stand down before his planned departure in February, unless he is charged or indicted. If that happens, the Cameroonian chief of the African Football Confederation, Issa Hayatou would become acting President.
Other candidates for the February election include Jordanian Prince Ali bin Al Hussein, who was the only challenger to Blatter in May, and Chung Mong Joon, the South Korean billionaire businessman who is the largest shareholder in Hyundai, one of Fifa's biggest sponsors.
But with Blatter and Platini both now implicated, it is not an exaggeration to say these developments pose an existential threat to the organisation. There will almost certainly be more before the February election, which is still five months away.
Join our new commenting forum
Join thought-provoking conversations, follow other Independent readers and see their replies