Spanish spectator tells female referee to 'go wash the dishes' during Catalan second division football match
Marta Galego, who was refereeing the match between UE Valls and Cambrils Unio, brought play to a halt after she was subjected to the sexist comment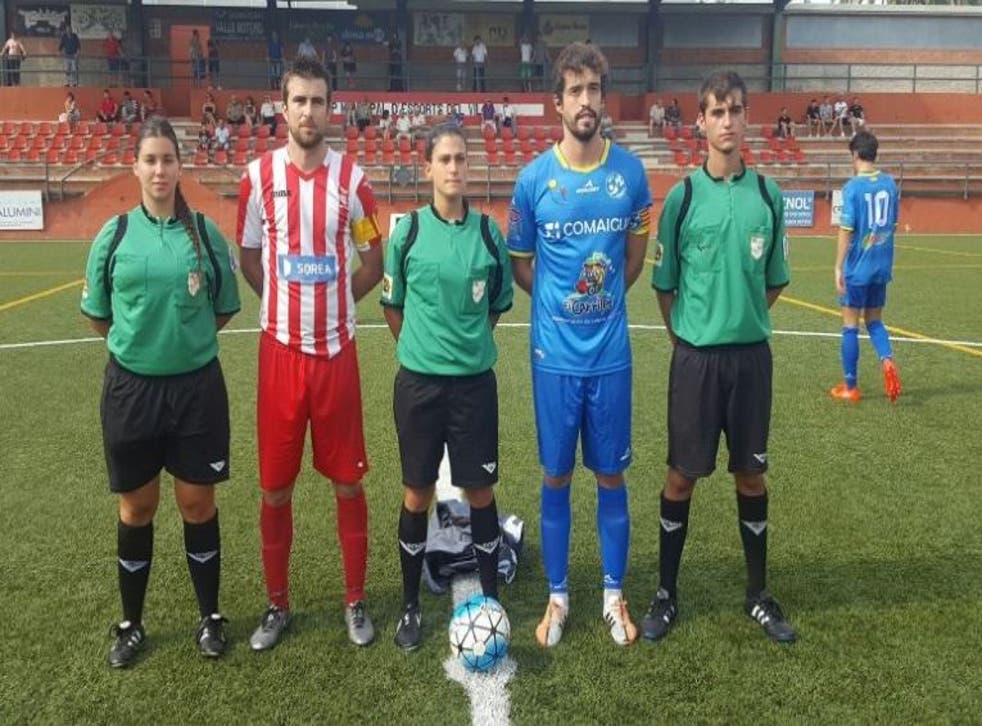 A Spanish spectator told a female referee to "go wash the dishes" during a game of football in the Catalan second division last Sunday.
Marta Galego, who was refereeing the match between UE Valls and Cambrils Unio, immediately brought play to a halt after she was subjected to the sexist comment.
Having stopped the game, Galego ordered that the offending spectator be removed from the ground.
According to Spanish publication AS, the UE Valls spectator took three minutes to be expelled from the ground.
The game was resumed once the offending person had been eventually removed.
Fans at the game applauded the referee's decision and it's expected that the incident will be reported to the Catalan Football Federation.
This isn't the first time one of Spain's officials has been subject to abuse on the pitch.
Last May, Spain's first ever openly gay referee decided to call an end to his officiating career after receiving repeated homophobic abuse in the Segunda División B.
Jesus Tomillero, who was working near the foot of the Spanish football pyramid in the Andalucian regional league, reached breaking point during a match between Portuense and San Fernando Isleño and made the decision to finally walk away from the game.
The Premier League has been similarly embroiled in controversy with regards to its match officials.
Andy Gray, the former Sky Sports broadcaster, made sexist remarks against Sian Massey-Ellis in January 2011 and was subsequently sacked from his position, alongside presenter Richard Keys.
Massey-Ellis, who has officiated in the role of assistant referee in the Premier League and the Football League, was temporarily withdrawn from her position as a match official until the scandal subsided and did not return to the pitch until 5 February.
Join our new commenting forum
Join thought-provoking conversations, follow other Independent readers and see their replies