From Warsaw to Wigan: Adrian Purzycki part of new breed of UK-based Poles
England U18s will play a familiar face when they meet Poland U18s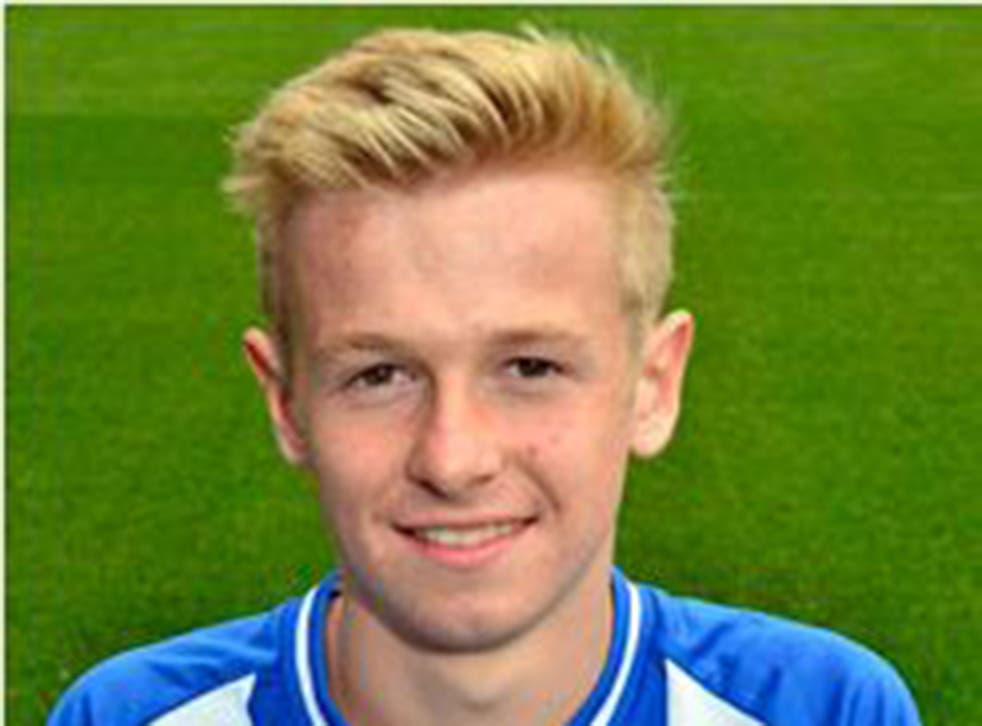 When England Under-18s line up at Gdynia, they will confront a familiar face, one who might have been able to play for them.
Adrian Purzycki, of Wigan Athletic, plays for Poland Under-18s. Foreign players in British academies are nothing new, of course, but Purzycki is different. He is one of a new generation of players born in Poland but largely raised in England, with whom the Polish Football Association is working hard to ensure that they represent the country of their birth.
The Poland national team has had success in recent years finding players who were born or raised abroad. Ludovic Obraniak and Damien Perquis were both born in France to Polish parents, while Eugen Polanski and Sebastian Boenisch left Poland for Germany as young children and started their careers in the Bundesliga before being recruited by the Polish FA (PZPN).
Like Polanski and Boenisch, Purzycki was born in Poland. His father Daniel's work took him to England, though, and Purzycki moved to Bedford when he was five years old. Purzycki grew up in Bedford and Swansea, with a spell back at Warsaw. He is settled now in Rossendale, south of Blackburn, and signed for Wigan last season. He attended All Saints Catholic High School in Rawtenstall where, last summer, he earned four A*s and eight As at GCSE.
It is not an unusual Anglo-Polish story, except for the fact that Purzycki's football career came to the attention of the PZPN, who recruited him to play for their youth teams. Although Purzycki qualifies for a British passport, he is committed to playing football for the country of his birth.
"I feel more Polish," Purzycki told The Independent. "It's where I'm from and where my background is. I decided because both of my parents are Polish and I feel Polish myself."
Purzycki is a quick, combative midfielder who models himself on Grzegorz Krychowiak, Sevilla's 24-year-old Poland international. Purzycki will likely face England in the next few days – there is another game in Gdansk on Monday – and he already revels in the demands of international duty. "It is an amazing experience," he said, "you get to meet people, learn new things and to represent your country."
Poland Under-17s feature Hubert Adamczyk, a 16-year-old striker from Bydgoszcz who signed for Chelsea this summer. Adamczyk has been scoring enough goals that he is likely to progress.
The PZPN is understandably keen to find eligible youngsters and, having been successful with France and Germany, the focus is moving to Britain. Piotr Sadowski co-ordinates scouting in Britain and Ireland for the association. He is based in Milton Keynes and has a colleague in Carlisle and between them they find the next generation of Poland-eligible players. The PZPN even has a dedicated website, where any player with Polish roots can be reported to their scouts.
"We are trying to look everywhere," Sadowski says. "The Polish community is almost everywhere, sometimes it even surprises me when in some small places there are Polish people. Our main targets are Greater London and Greater Manchester. But we have players everywhere."
Sadowski has been to see Marcin Brzozowski, Queen Park Rangers' 16-year-old goalkeeper, who was born in Bydgoszcz and moved to London at the age of 11. Playing Sunday league football for Kensal Park, he attracted the attention of QPR and Chelsea, and signed for Rangers. Brzozowski has not yet been called up by the PZPN and is keeping his options open in terms of international football. "If the opportunity came to play for England or Poland, I would have to think about," he told The Independent. "It would be a hard decision."
PZPN is also keeping a close eye on, amongst others, Mateusz Hewelt, Everton's 18-year-old goalkeeper, and 16-year-old Konrad Skuza at Coventry City.
These players, though, were all born in Poland and came over to England when they were young. Sadowski knows that he will have to work very hard when boys born in England to Polish parents becoming eligible to play for Poland Under-15s, their youngest side. That generation will all have decisions to make, in the next 10 years, about which country to represent.
"The greatest number of people from Poland came to the UK after 2004," Sadowski said, referring to when Poland joined the EU. "It means that most of the children of those people are aged from seven to 10, so they are too young to be scouted for the Polish national sides. So we don't have so much work at the moment. But in three years' time, we will have a lot of work."
Join our new commenting forum
Join thought-provoking conversations, follow other Independent readers and see their replies