Wembley in the running to stage final stages of Euro 2020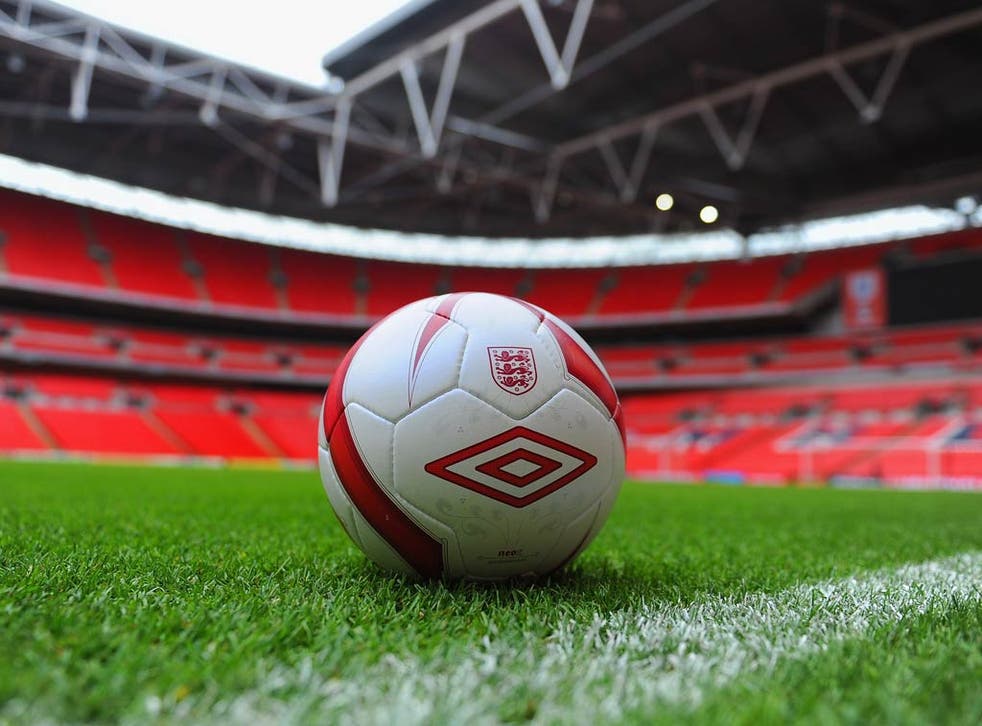 The Football Association is looking to bring the final of the 2020 European Championship to Wembley should Michel Platini persist with his plan to have no fixed host for the tournament.
David Bernstein and Alex Horne, chairman and general secretary of the FA, met with Platini in London last week and proposed to the Uefa president that Wembley be used for the final and semi-finals.
The stadium has become a favoured venue for Uefa – next season it hosts the Champions League final for an unprecedented second time in three years.
Earlier this year, Platini suggested multiple cities across Europe hosting matches in 2020 after only Turkey and a joint Celtic bid from Scotland, Wales and Ireland declared an interest. Istanbul is also bidding to host the Olympic Games in the same year and, if successful, Uefa will not award it their tournament.
The matter will become clearer next September when the International Olympic Committee makes its choice for 2020. Istanbul is competing with Madrid and Tokyo and it is believed to be a straight race between the Turkish city and the Japanese capital. Should the Games go to Japan, Turkey seems certain to be chosen to host the Euros – Platini is a strong supporter.
The FA will not bid to stage the tournament as a whole. The memory of the controversial 2018 World Cup bid remains too painful, especially the £21m it cost, but relations with Uefa have never sunk to the depths of those between the FA and Fifa.
Platini was impressed with the staging of the 2011 Champions League final – it produced a record income for Uefa – and with the ground being chosen again to host the final next year, the FA's 150th anniversary, it will be a front runner should the new format be adopted.
Uefa's 53 member associations are meeting in November and December to discuss the issue. In 2016, France will stage an expanded finals with 24 nations – there were 16 at Euro 2012 – and the scale of the tournament makes it a challenge for any host nation outside the main players like England, France or Germany. A decision on 2020 is due in May 2014.
The success of the Champions League final in 2011 helped the FA to a record turnover of £329m last year and a profit after tax of £40m.
Join our new commenting forum
Join thought-provoking conversations, follow other Independent readers and see their replies