Why Alex Iwobi and Victor Moses will not be playing at the Africa Cup of Nations
Despite its huge size and talent pool, Nigeria failed to qualify for their second consecutive Africa Cup of Nations, due to long-standing political and administrative problems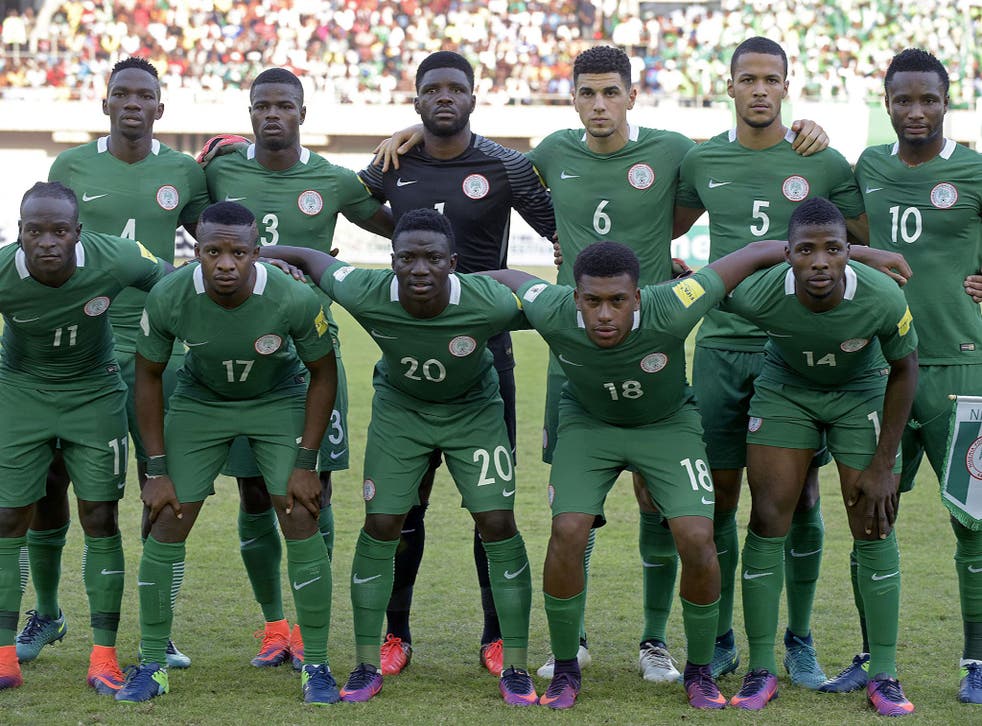 Alex Iwobi will never forget his competitive debut for Nigeria. In March last year, Iwobi came on in the second half against Egypt, at the Ahmadu Bello Stadium in Kaduna. It was a world away from the Emirates Stadium, in every sense.
"To start with, we played in a stadium that holds 30,000 people, and there were 60,000 there," he told The Independent last month. "I didn't understand how. People were standing on the floodlights, on the scoreboard. I was just thinking, 'what, this isn't even safe.'" But people there will do anything to watch the match. Sometimes in a Premier League game the fans are a bit quiet, but in Nigeria you hear trumpets, everything. The atmosphere is so different compared to England."
Nigeria is one of the world's great football nations. There are only six countries with a bigger population and of those only Brazil can beat Nigeria for football enthusiasm, history and talent. And yet despite this, Nigeria are one of the great underachievers of recent years. In that game last March they conceded a last-minute equaliser to Mohamed Salah. One in six Africans is Nigerian, and yet they did not even qualify for the Africa Cup of Nations, absurdly. So this Saturday afternoon, when the tournament kicks off with Gabon playing Guinea-Bissau in Libreville, Iwobi will be back here representing Arsenal, away at Swansea City.
Naturally the team's failure to reach Gabon did not go down well at home. "They were upset," Iwobi said of the Nigeria fans. "They are very passionate about football so if you do not qualify they will be upset, but they are more looking forward to the World Cup now, and that is what we are trying to qualify for."
Nigeria are currently still in the hunt for Russia, having won the first two games of this final stage of qualification. They have four more games, between August and October, to hold onto their place. There is some cautious optimism. This is a good Nigerian generation coming through, with the potential to be their best since the great team of the mid-1990s.
As well as Iwobi they have Kelechi Iheanacho, who has six goals already this season for Manchester City. Victor Moses has reinvented himself as a right wing-back, a crucial part of Antonio Conte's system at Chelsea. That is a dangerous front line and they can also call upon Watford's mercurial Odion Ighalo and Leicester City signings Ahmed Musa and Wilfred Ndidi.
Into the future, the Nigeria Football Federation (NFF) hopes to be able to call on more players who were born in or have grown up in England. There are plenty of teenagers who could play for England or Nigeria – Sheyi Ojo of Liverpool, Olufela Olomola of Southampton, Ebere Eze of Queens Park Rangers – who the NFF hopes to persuade to play for the Super Eagles, as they did with Iwobi. Second generation players brought up in Europe have helped Algeria to become one of the best teams in Africa, and there is some hope the same could not happen with Nigeria.
But if there is one obvious block to the success of the Nigerian team, one reason why they have failed to qualify for their second consecutive Africa Cup of Nations, it is bad governance. That has always been the barrier to stop this team from being as good as they should be.
"Talent alone is not enough for the country," one prominent figure in Nigerian football told The Independent, "because the fish rots from the head." The NFF is run by the controversial Amaju Pinnick who has overseen a series of administrative, financial and managerial crises since taking the role.
During the campaign to qualify for this year's Africa Cup of Nations, Nigeria had four different coaches. Sunday Oliseh resigned in exasperation with the NFF's bungling in February 2016. He was briefly replaced by Samson Siasia, who was then quickly replaced by Salisu Yusuf, who now has to work with German Gernot Rohr. The man the NFF really wanted last summer was Paul Le Guen but the NFF could not complete the deal.
The only man in recent years who has been able to pull off the politically impossible job of managing both the NFF and the team itself is Stephen Keshi, the hugely popular former player who guided the team to victory at the 2013 Africa Cup of Nations. That was the team's only CAN win since 1994, back in the glory days of Oliseh, Okocha, Finidi George and Daniel Amokachi.
Keshi passed away last summer and his achievement, of a united, successful Nigeria team looks further away than ever. The NFF may well go back to Herve Renard, decorated coach of African sides, who they tried to appoint in 2013, and who may be able to strike the right balance to get the team winning again. But they will have to lick their wounds this month as Africa's great tournament goes on without them again, wondering what they will have to do to get back on top.
Join our new commenting forum
Join thought-provoking conversations, follow other Independent readers and see their replies