World Cup 2014: BBC presenter Jonathan Pearce gets in a mess over goal-line technology
BBC commentator widely criticised for failing to grasp action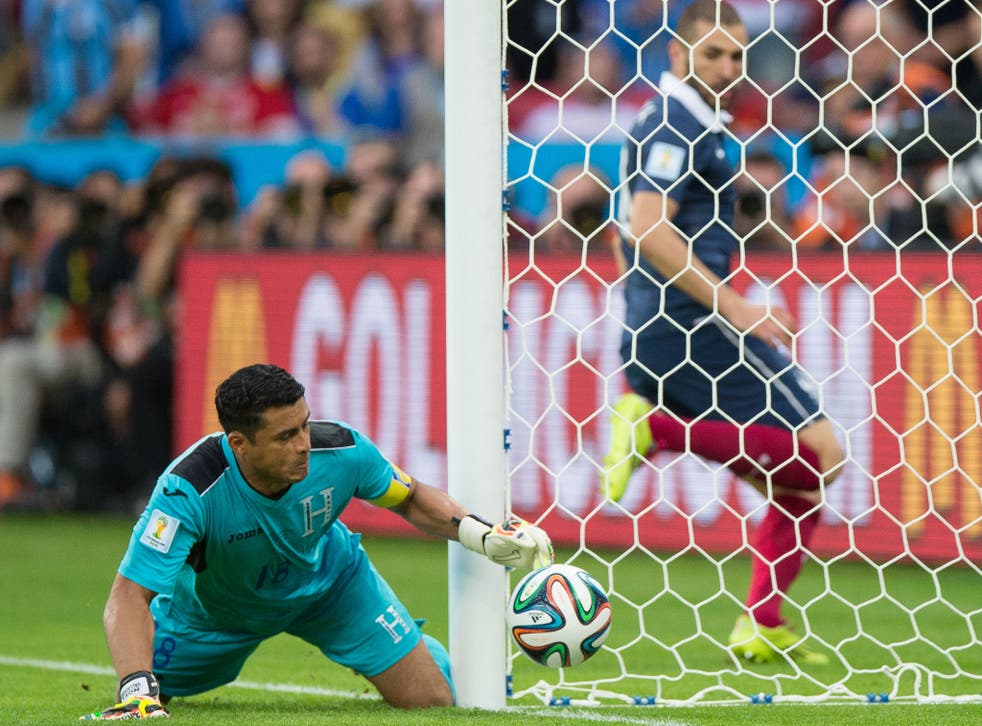 BBC commentator Jonathan Pearce was unable to grasp goal-line technology during France's win over Honduras.
Karim Benzema's volley hit the far post and bounced back, hitting goalkeeper Noel Valladares and bouncing close to the line before Valladares was able to scoop it back out.
A couple of seconds of confusion reigned inside the stadium, before the referee awarded a goal.
However, a replay of the decision showed a 'no goal' for when the ball hit the post and 'goal' when it then crossed the line. Both had to be played for absolute clarity, but Pearce must have thought this meant the technology got it wrong and had changed its decision.
Co-commentator Martin Keown tried to explain to Pearce that the ball crossed the line on the second bit, but he was having none of it.
France 3 Honduras 0 player ratings

Show all 22
He said: "Well look at the boos and the Honduran players. And look at this again. We've seen so many spurious goal line technology replays. AND IT SIGNALS NO GOAL! No goal has gone up on the screen. The fans have heard it, the Honduran players have seen it."
Keown adds: "But it's a goal there..." before Pearce continues: "Oh goodness me. They've changed their minds now. Does goal line technology work or doesn't it?"
The reaction on Twitter was as scornful as ever, with one user call him "Baldrick-esque" and another a "tit".
Pearce later continued on the topic: "The whole goal-line technology debate will flare up again because it was not good enough, was it? One moment we are seeing a goal given by the assistant referee, then the next thing we are seeing it's not over the line in the replay, and then we are seeing it is over the line on the second one."
A few of the best are below...
The gaffe follows the BBC receiving 445 complaints for Phil Neville's commentary during England's defeat to Italy.
Join our new commenting forum
Join thought-provoking conversations, follow other Independent readers and see their replies