World Cup 2014: Didier Deschamps claims 'drone' spied on France training session
Earlier this week the French players halted their training session as something suspicious flew overhead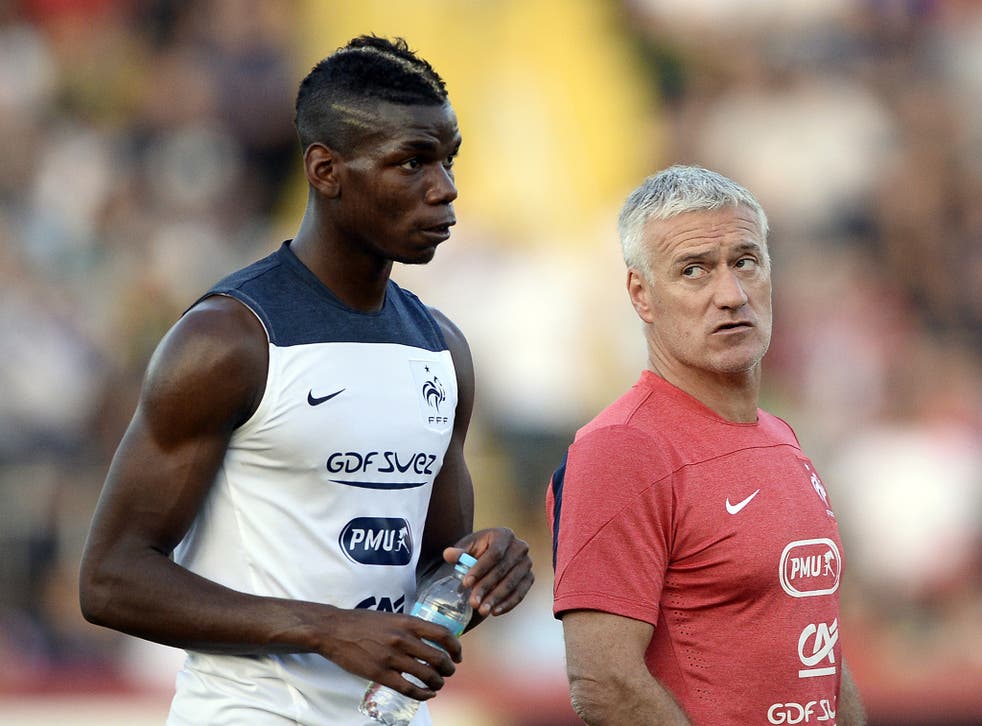 The France team manager Didier Deschamps made an extraordinary start to the nation's World Cup campaign on Saturday night by expressing concerns that his players had been spied on by a drone plane which flew over their training camp this week.
The French players are understood to have briefly halted training at their palacial Ribeirao Preto base north of Sao Paulo on Tuesday when the craft was spotted overhead and the squad craned to see what it was. Deschamps is understood to have complained to Fifa about the intrusion, with concerns about the possibility that it might have been an attempt to spy on his tactical preparations for a campaign which opens against Honduras on Sunday night.
"You're talking about the drone right?" Deschamps said, when the issue was raised at his press conference. "Apparently drones are used more and more. It's not up to me. Fifa handles this and has been carrying out an inquiry. We don't want an intrusion into our privacy but it's very hard to fight this these days."
FRANCE: Group E team profile

Show all 5
Fifa, who have not yet responded to Dechamps' comments, are thought to be investigating the issue.
The Frenchman's press conference ended with a Honduran reporter telling Deschamps: "The drone was not from us." Deschamps laughed and replied: "I didn't do anything special about the drone."
Deschamps, who refused to don headphones allowing him to understand English language questions here, also made his first response to the suggestion by Football Association chairman Greg Dyke that France "will be committing suicide" if they fail to progress from an easy Group B which also includes Switzerland and Ecuador.
"Since he is the president of the English FA you may want to ask him this question," Deschamps replied. "If it was Roy Hodgson I may have answered but it's not the case."
The Frenchman was prickly when English journalists raised the question of the in-camp cliques which dogged the squad at the 2010 World Cup. "I haven't understood everything. I didn't wear my headphones but I heard 'South Africa' and you should not mention South Africa," he said. "Clique is a rather technical word for me. There are likes and dislikes. There are people who like each other and others who don't. We have to live in common. Others enjoy each others' company and like to go out together."
Join our new commenting forum
Join thought-provoking conversations, follow other Independent readers and see their replies