World Cup draw: Roy Hodgson has 'no qualms' if England are moved to Pot Two
Such a switch would likely result in a tougher draw for the Three Lions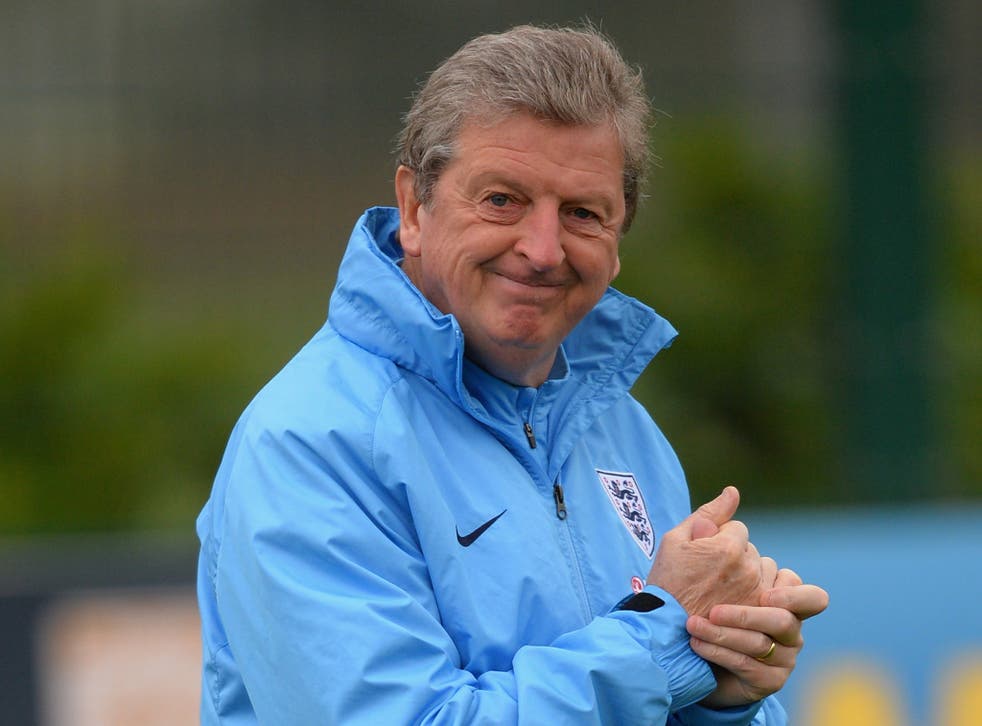 England manager Roy Hodgson was relaxed about the prospect of his side being bumped up to Pot Two in Friday's World Cup draw, which could put them in a nightmare group.
FIFA decided on Tuesday that one of the nine teams in Pot Four, which contains the unseeded European sides including England, would be picked at random to move up to Pot Two.
That team would then be drawn against one of the South American seeds - which could mean either hosts Brazil or Argentina - and could also face one of the dangerous sides in Pot Four, such as 2010 finalists Holland or 2006 winners Italy. It had been expected that France, as the lowest-ranked European team in the draw, would automatically move up to Pot Two, but FIFA has decided to make it a random selection.
However, Hodgson seemed open to whatever the draw may throw up for his side.
He told Sky Sports: "These are things that are going to happen. FIFA has decided that this is the fairest thing to do and I've got no qualms with that.
"I said right at the start that I'm more than happy that wherever we find ourselves, whatever pot we find ourselves in, whoever we're asked to play, I'm just so happy that we're here and I think we'll give a good account of ourselves when we get here."
He said it was possible that England could be moved to Pot Two and end up with a kinder draw than if they remain in Pot Four.
"You don't know whether being moved could turn out to be an advantage or a disadvantage," he added.
"People can speculate as much as they like, but if it happens to you, you just get on with it."
Hodgson stated earlier in the week that he was probably more concerned about where England would play rather than who their opponents would be.
He is keen for the team to be based mainly in the more temperate south, rather than one of the northern locations such as Manaus where high temperatures are expected next summer.
He conceded that the draw may lead to a rethink of England's training base, currently set to be in Rio de Janeiro, but would be reluctant to do that because of the quality of the facilities the Football Association has secured there.
"We're open to all things. I hope we don't have to change the Rio base because the Rio base is a very good one," he said.
"We have spent a lot of time on that, both on the choice of hotel and in particular the choice of training ground. So it would be a pity if we've got to move, but we've got an open mind at the moment.
"I don't think you will see a lot of teams desperate to move bases because where you've got your base has been really well selected, and if you change at the last minute, there's no guarantee you'll get the training ground or the accommodation as good as you had in the base you had chosen.
"So we'll keep an open mind but I'd rather hope it won't be necessary."
Speaking generally about the draw, Hodgson said he was feeling excitement and satisfaction, but certainly not trepidation.
"It's a great achievement to be here, that was our goal. We had to work very hard in our group, 10 tough qualification games and all along there was that carrot at the end of it to enjoy, and that was of course being in the final draw," he said.
"This really brings it all home, all the hard work has led to this and we can't wait now to see who we get. We respect everybody, we don't fear anybody."
PA
Join our new commenting forum
Join thought-provoking conversations, follow other Independent readers and see their replies