World Cup 2014: England fan has ear 'bitten off' during Uruguay game
Six British police officers have travelled to Brazil to investigate the incident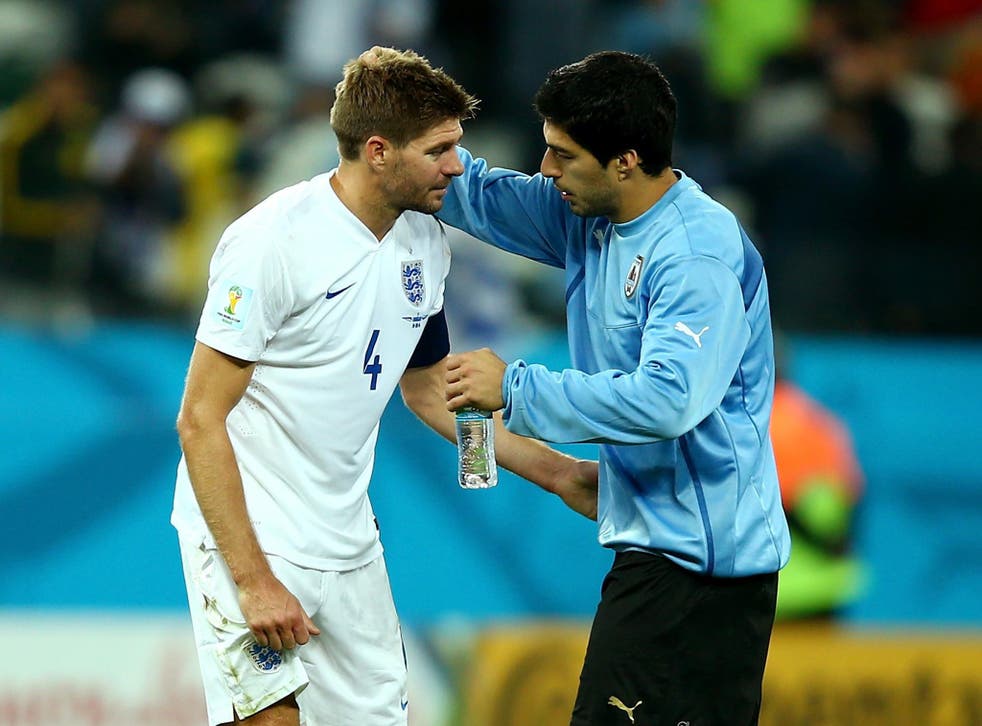 Perhaps taking a note from Luis Suarez's book, an England football fan had a piece of ear "bitten off" during the Three Lions game against Uruguay.
The attack, first reported by football commentator and Sunday People columnist Stan Collymore, happened inside the Sao Paulo Arena on 19 June when England lost 2-1 to Uruguay with Suarez scoring twice. Collymore said the incident and, "especially the person who did it", would be the biggest story in the UK.
The fan has made a formal complaint but the attacker, who is thought to be another England fan, has not been identified. Six British police officers have travelled to Brazil to investigate the case, but no arrests have been made so far.
In a statement, Chief Superintendent Rachel Barb said: "In the immediate aftermath, we managed to make contact with the victim and offered advice and support. The day after the attack, the victim chose to make a formal complaint to the local police, and they opened an investigation.
"During the course of our pursuit of the assailant, we located and interviewed several witnesses. They were very helpful in giving their version of events, but, unfortunately they were unable to give us a name for the alleged attacker."
A Foreign Office spokesperson added: "We are aware of an incident in Sao Paulo on June 19 involving a British national and we provided consular assistance."
Video: The moment Luis Suarez bites Giorgio Chielllini
Reports of the incident come just days after Suarez was handed a record-four month ban from all football activity by Fifa for biting Giorgio Chielllini during Uruguay's 1-0 victory over Italy, making the sanction the biggest ever World Cup suspension in history.
Suarez, who claims he simply "lost his balance" and "hit his face" on the Italian defender's shoulder, has arrived in Uruguay as his squad take on Colombia without him.